Loading...


Economy and Business



Wednesday, August 15, 2012




Ohio's Utica Shale boom may pick up momentum




The vast gas deposits believed to be in the Utica appear to be accompanied by a lot of oil, among other things


by WKSU's TIM RUDELL


Reporter
Tim Rudell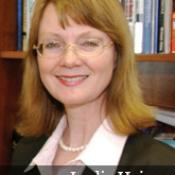 Leslie Haines has been a journalist working in the energy field since 1980 and has been editor of Oil & Gas Investor Magazine since the early 1990s.
Courtesy of Oil & Gas Investor.com
Download (WKSU Only)
In The Region:
"Wet wells" are a good thing… to gas drillers working Ohio's Utica Shale in the northeast and central parts of the state. WKSU's Tim Rudell explains.
Economics dictates the pace

Natural gas prices are at a ten year low, so energy companies drilling in Ohio's Utica shale began scaling back. But now, several of the biggest players say they're seeing economically encouraging output from some wells already brought on line in Ohio in Stark and nearby counties. They're getting what they call wet production there: oil; and liquids like propane. Prices for those are far higher than for natural gas.

Liquids mean a lot

Leslie Haines, Editor-in-Chief of the national magazine Oil & Gas Investor says that makes a difference in when, and whether, energy companies go forward with what 's become known as the Utica Shale play. "It's a great economic uplift if a producer in Ohio can find natural gas liquids. He likes that. It gives him more cash flow with which to go drill more wells."

Drilling schedule

At least $4-billion dollars in just mineral rights leases have been paid out in Ohio so far with the shale gas boom. But, the next economic boost, from royalty payments, was not expected until 2014, or later if gas prices remain depressed. Now that drop of that second economic shoe may be back on schedule.
---
---
---
Stories with Recent Comments