The Vienna Biennale Art show is the most famous contemporary art show in the world, held every two years. It's over 100 years old, but since 1980, during even-numbered years, the focus is on architecture. This year, the American Pavilion will feature "spontaneous interventions." Those are examples of how architects or designers have transformed cities in very immediate ways. Kent State's Urban Design Collaborative in Cleveland was chosen for its Pop Up City projects. Those are sometimes fun and even whacky stunts to call attention to forgotten nooks or niches in the city. The projects are temporary but are meant to offer a vision of what could be possible, long term. CUDC Director Terry Schwarz says they started such projects before pop up restaurants or pop up stores became common.
"Our very first pop-up project was a storefront on E. 4th street in downtown Cleveland. It was just one day, right before Christmas. It was a shop that sold artisan-made crafts. And it filled a need. "
Schwarz says Pop Up City is about shining a light on underutilized and vacant spaces. She says part of their inspiration came from East Berlin where artists and squatters began taking over ugly communist-era buildings and turning them into something lively.

Hipp Deck




Some pop-up city projects in Cleveland have re-enlivened places by temporarily giving them a new use. They did so by turning a parking deck back into the Hippodrome Theater that once sat on that site.
"It was a performance venue so there were bands and movies and opera and food. Hundreds of people came. I won't say it was like the Hippodrome but it was a mirage of something else. It was a way to use a parking structure that from 9 to 5 are very active but most of the time sit empty. It's just underperforming real estate. So it was an opportunity to plug in some use and a way to liven up the city."
Rockewell Ave

And city officials are taking notice. One pop up city event occurred on a cold weekend in April when the CUDC crew, which includes its Kent State students, took over Rockwell Avenue in downtown Cleveland.




"If we'd gone to the city with a permanent project and said 'we'd like to narrow the street, we'd like to build a cycle track, we'd like to transform the street' I think there would have been much more resistance than just going there and saying 'we need to do this just for a week, just to test the idea.' They were very accommodating, very supportive and it enabled them to see what this permanent investment would look like. It was only a week; if it didn't work we could take it away."

Take it to the bridge

One temporary idea that has legs is using the lower deck of the Detroit/Superior bridge. The CUDC asked the County Engineer to open up the shuttered lower deck for a Pop Up City public party. That attracted 8,000 people.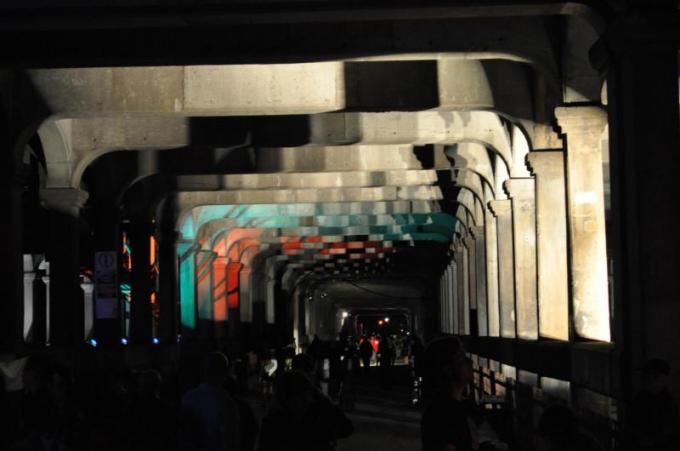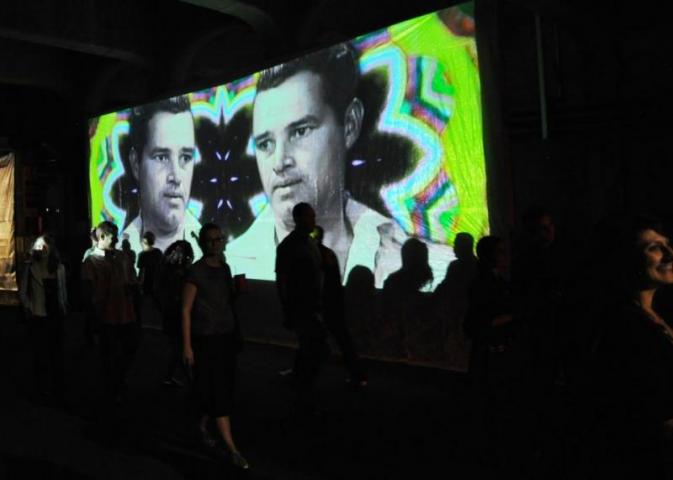 "The following year Ingenuity Fest decided to move to the bridge and they attracted 30,000 people. And now we have funding from the Northeast Ohio Area-wide Coordinating Agency and the National Endowment of the Arts to look at converting the bridge to a permanent public facility as a bicycle lane, pedestrian path and performance venue."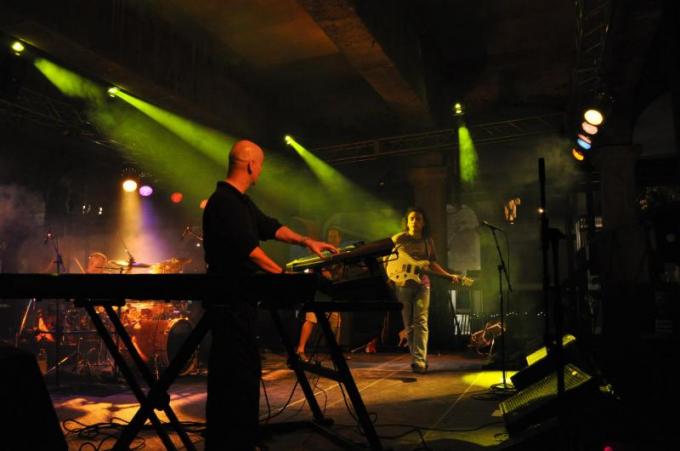 Terry Schwarz, head of the Cleveland Urban Design Center and its Pop Up City program aim to reach common ground with city officials on such ideas. Common Ground is this year's theme for the Venice Biennale. Schwarz will share examples of Cleveland's Pop Up City projects in Venice starting Wednesday.