Loading...


Government and Politics



Monday, September 17, 2012




Cuyahoga County Prosecutor Mason resigning to join private law firm




He wasn't seeking reelection, but was expected to finish his term


by WKSU's KEVIN NIEDERMIER


Reporter
Kevin Niedermier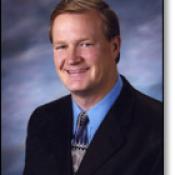 Long time Cuyahoga County Prosecutor Bill Mason is leaving office early to work at private law firm.
Courtesy of Cuyahoga County
Download (WKSU Only)
In The Region:
Democratic Cuyahoga County Prosecutor Bill Mason will leave office at the end of this month. He announced today that he's resigning. Mason was not seeking reelection, but is leaving the position 4 months before his term expires.
Prosecutor mason was expected to finish out his term, though there had been some media speculation he would resign early. Now, after almost 14-years, he will step down September 30th, to join the Cleveland office of Columbus law firm Bricker and Eckler. Mason says the firm represents nearly 2000 political subdivisions across Ohio, and he'll work on government-related cases.

Mason says he has achieved his goals as prosecutor of creating a community-based prosecution unit, increasing the office's efficiency with computers and other technology, and taking a tough stance on crime.

Besides his work as prosecutor, Mason helped push through Cuyahoga's charter amendment that replaced the county's commissioner form of government with a county executive and council. He's also led the coalition backing wind energy development in Northeast Ohio. But during his time as prosecutor, Mason has also been criticized for political patronage. A Cleveland Plain Dealer report showed that 20-percent of the people he hired a prosecutor friend of other politicians, office holders or relatives. Mason says his hiring practices have made the office a success.

Five days after Mason leaves office September 30th, the county Democratic Party has 45 days to appoint an interim prosecutor. If no one is appointed after the 45 days, County Executive Ed FitzGerald will make the appointment. Mason's permanent replacement will be decided in November's election between former Democratic Judge Tim McGinty and Republican Edward Wade Jr.

---
---
---
Stories with Recent Comments