New outbreaks, new regulations
The U.S. Center for Disease Control says 134 people have died from West Nile virus this year, including three in Ohio.
Congressman Bob Gibbs of Zanesville says this year's outbreak, "didn't have to happen."
Gibbs blames the spread of West Nile on a new federal EPA regulation that requires each state to administer permits for mosquito spraying operations under the Clean Water Act. Gibbs' House Bill 872 removes that requirement. It passed the House but was blocked by Senate Democrats.
He says some of those people would still be alive if his bill would have passed and many mosquito control districts could have gone on with their preventative programs this spring and, "prevented some of the exploding mosquito population."

A "chilling effect"
A trade group called the American Mosquito Control Association provided data for Gibbs in crafting the anti-permit bill. Spokesman Joe Conlon says the new EPA requirement – ordered by a federal appeals court that said more must be done to protect water supplies from pesticides – has had a chilling effect.

Conlon says some private entities that had been doing mosquito control in the past, particularly out West, "are just foregoing it because they just don't want to deal with the potential liabilities involved in the Clean Water Act."
Conlon says mosquito sprayers already have enough oversight, and the new court ordered permit is "just tacking on an administrative requirement that requires resources with no foreseeable benefit."
He may be right.

Pesticide watchdog on duty
Every mosquito sprayer in Ohio, private and public, needs a commercial applicator license from the Department of Agriculture. The license is designed to ensure people spraying for mosquitos use the right pesticide in the right way.
Matt Beal of the Ohio ag department says safety guidelines are enforced. But, though Beal says the additional EPA requirement may be redundant, he also says he has not seen it having any chilling effect.

His agency has not seen any indication that people are dropping their license for mosquito controlling.
The new EPA Clean Water permit costs $200, and last five years.
So far, only about 30 of Ohio's 12,500 licensed commercial pesticide applicators have actually applied for the permit, according to the Ohio EPA's Linda Oros. She says there's no permitting backlog because it's what is known as a general permit that covers spraying throughout Ohio.
"There's like this big blanket permit out there and anybody who does that same type of discharge can say, 'OK, I want to be covered under that permit."

Blanket spraying in Barberton-Norton
Russ Shilling works for a private mosquito control company that serves that Barberton-Norton mosquito abatement district. His crews are out every week, all summer long spraying for mosquitoes.
He says the new EPA permit has not changed what the district does in any way because his company already keeps track of spraying data, something required under the new EPA permit. But he says some smaller communities may have decided it's not worth it.
He is aware of a few rural communities that would perhaps have sprayed decided that with the new requirement, "they'd rather not do anything."
But that approach has not contributed to the spread of West Nile virus, according to Richard Gary. He tracks the disease for the Ohio Department of Health and says this year, it was the weather.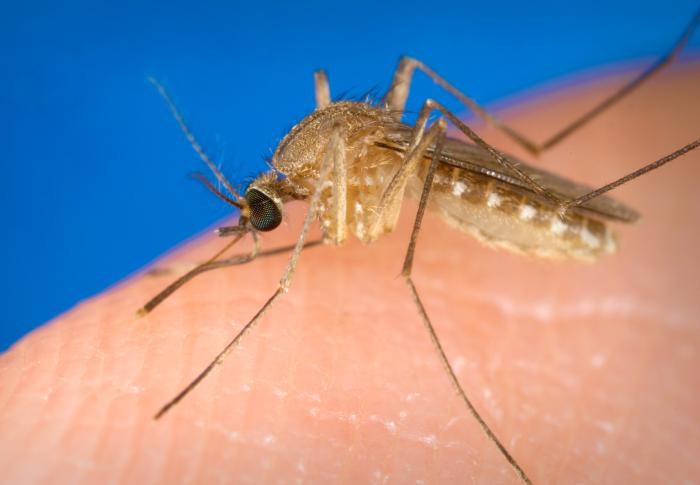 Weather is to blame for West Nile
Gary says this summers heat sped up the mosquitos' life cycle, and along with the dry weather, "really promoted the growth of the mosquito that transmits West Nile virus here in Ohio."
In addition to spraying, Gary recommends people take precautions. Wear long sleeves and mosquito spray until the frost finally ends this record year for disease bearing mosquitos.
And of course, we can hope for a long, cold winter to keep them down.