The descendants of the 100 year-old company's founders are offering around $580 million dollars to shareholders to purchase all stocks they don't already own. The Weiss family, including CEO Zev Weiss, say they want to take the company back to its roots of private ownership. It went public in 1958. American Greetings is uprooting from Brooklyn to Westlake with 93 million dollars in state financing in deal worked out this spring.
Steve Percy, interim dean of Cleveland State University's school of business, says while rare, some companies are switching from public to private. In the post Enron era of costly accounting rules, he says private ownership can save on overhead.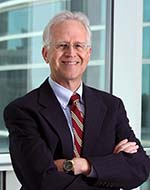 "There's quite a bit of competitive advantage that the company might gain vis-a'-vis its competitors by taking those costs out of the equation."

Hallmark Cards, for example, one of American Greetings main competitors, is privately held. Percy says private control consolidates decision making in the core management, and may improve job security for workers, at least in the short term.