The opening film about Kenya's long-distance runners, "Where Dreams Don't Fade," is by local filmmaker Martin Mudry. Other local films include "When Women Come Marching Home" by Marcia Rock of Shaker Heights and "The Great American Bumper Sticker" by Rocky River's Cigdem Slankard.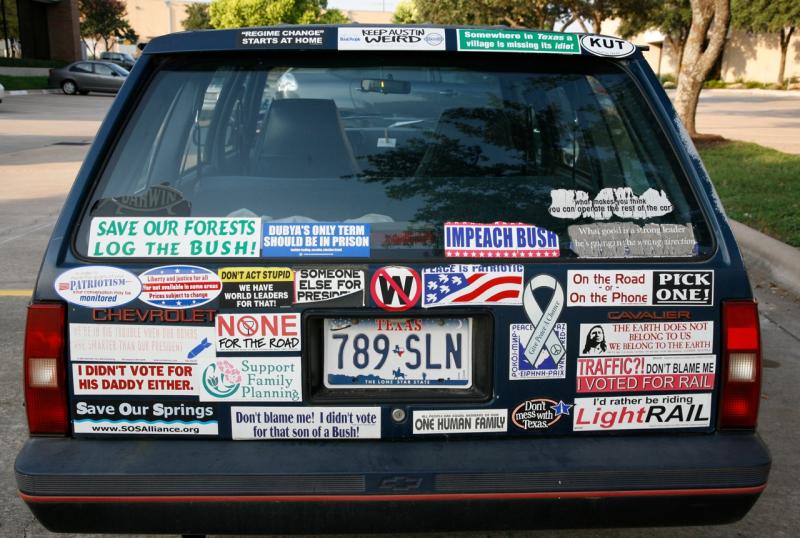 It took Terry Petersen of Bay Village four years to produce his first documentary film. An award-winning television and video producer Peterson created his own production company after a round of downsizing at WUAB-TV.
Petersen's Verite Productions was hired by Community Service Alliance to make a video about its transitional program for homeless people at Procop House, a former convent on Cleveland's west side.
That experience made Petersen want to delve deeper into the issue of homelessness with his film, "Ain't Done Yet."
Four Men fighting to regain their lives

"This is the story about four formerly homeless men who are a work in progress. And they are trying to plug back into mainstream society. And we were honored to be able to jump into their lives and capture both their trials and their triumphs."
The Ohio Arts Council, the Murphy Family Foundation, Cuyahoga County, and Procop House residents and alumni helped Petersen produce his film, but it wasn't easy.
"The problems of their past don't go away and so consequently you can't really establish a schedule where it's like, 'OK, we're going to be here on this day and we're going to be taping with you.' Good luck. Sometimes you'll show and up and they'll say, 'So-and-so is just having a hard day. You're going to need to give him some space.'
" My motivation was both personal and professional. I think these men can be a source of inspiration to people. What they demonstrate is the reality that so many of us face today. Some of us may be one, two paychecks away from a financial hardship that we couldn't pull out of. So many people are living on the edge, myself included, that it's really something where I wanted people to get past stereotyping and try and look at their own lives and say, 'Wow this could happen to me.'".
Former Cavaliers player felled by addiction

One of the men Petersen followed is a Cleveland native and former NBA player who became addicted to cocaine. Harry Davis played for the Cavaliers in the late 70s and in Europe through the mid-80s.
"He was at the top of his game and he crashed and burned. When you're at the top of your game, you're living a certain lifestyle that you become accustomed to, and in his particular case, he wanted to hold onto that lifestyle. So that took him down a dark path. He ultimately ended up dealing drugs."
Harry Davis still lives at Procop House. Last month he received a pardon for his 1987 cocaine conviction and he now hopes to get a license as a massage therapist.
Davis sat next to Petersen in the second row of the Capitol Theater in March for the premiere of "Ain't Done Yet."
What the human spirit can do

"Sitting there and then having the men that were part of the film immediately to my left all decked out in tuxes and stuff. It was just surreal. It was a dream come true. I had always wanted to see something that I had worked on presented in a theater and to just be able to experience people around me seeing it and looking for reactions and listening: Are there any laughs. Are there sighs? Are there very quiet moments? And then to look over at the men during the course of the program being shown and watching them. It was fascinating."
"Just what the human spirit is capable of" is what film student David Ponce also wanted to show. His phrase is quoted in the film-festival brochure. Ponce's mother Mary Ann took it from a letter Ponce wrote to the director of a South African orphanage in 2006 after starting to shoot his film about children there suffering from AIDS.

"He was just so passionate about telling that story. David fell in love with these children at the orphanage and came back just so excited about getting this documentary made. And unfortunately, shortly after he returned, he was diagnosed with leukemia and we lost him three months later. So, the outpouring of support …. came behind David really to get that documentary finished. That documentary went on to win two best documentary awards. So that experience and really seeing the drive and the passion of these filmmakers led us to say, we need to celebrate that spirit and that's the best way that I know to honor my son.
"We have over a hundred volunteers. The audience is so enthusiastic. What happens is the discussion begins at the film festival and then it continues for many months afterwards. So we hear people still engaging and talking about the films well after the festival is over and that's exactly what we're trying to accomplish."
David Ponce was 20 when he succumbed to cancer six years ago. His film "The Lost Sparrows of Roodepoort" will close the third annual Chagrin Documentary Film Festival on Sunday afternoon.