President Obama's campaign had 93,000 reasons for challenging an interpretation of a state law that forbade voters – other than active-duty military and those living overseas – from voting in-person on the Saturday, Sunday and Monday before the election.
That's how many people voted during that period four years ago, and a good number of those votes were in Democratic strongholds.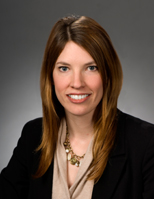 Democratic State Rep. Kathleen Clyde of Kent was among those battling efforts by the GOP-led legislature to cut off that weekend voting. She says the expanded hours are good for voters of all parties.
"First in 2004 we had a very messy election in ohio. A lot of long lines and a lot of confusion about voting, which is why this early voting got instituted in the first place. And in '08, we had a lot of people taking advantage of early voting, including on Sundays, people going from churches directly to the polls. I think anything that gets people participating directly in their democracy is something we ought to encourage."
Matt Borges of the Ohio Republican Party says his party, too, is focused on turnout.
"It doesn't matter. What we do is we figure out what the rules are. You tell us what the rules are, we'll follow them and we'll get our people out to vote."
The expanded hours are 8 a.m. to 2 p.m. on the Saturday before the election, 1-5 p.m. that Sunday and 8 a.m. to 2 p.m. again on Monday.