Frank Russo pleaded guilty to 21 corruption charges more than two years ago but he's been ever free since so he could testify at trials related to the scandal within Cuyahoga County government. Russo was the key witness in a trial that sent his one-time friend Jimmy Dimora to prison for 28 years and in that of former Judge Bridget McCafferty.
For that cooperation, he is asking Judge Lioi to reduce his nearly 22-year sentence. Lioi says she will take up that issue at a later hearing. Outside court, Russo apologized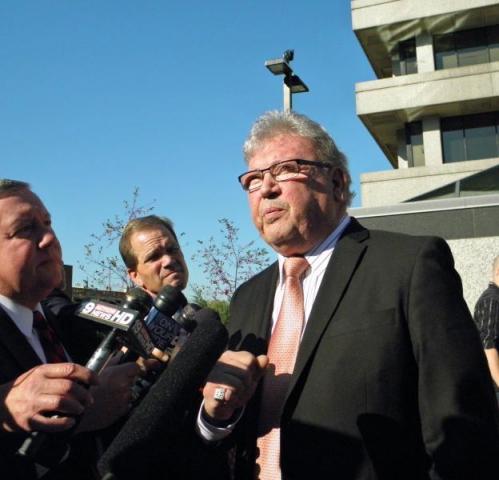 "…to my family, my co-workers, and each and every resident of Cuyahoga County."
Russo said he was sorry for what he did and would make a difference in the future by "taking positive steps to touch people's lives and make life better."
He'll receive his final sentencing after he testifies in the February trial of Anthony Calabrese III. Calabrese is charged with 20 corruption charges, including bribing county officials to purchase the Ameritrust building – a white elephant that's still vacant and up for sale by the county.
Russo's lawyer, Roger Synenberg, was asked how much a sentence reduction he will be asking for.
"We've got to go back and prepare and compare what's happened to a lot of people involved in this case. Frank unquestionably has been one of the people that has been of great assistance to the government. We're hoping they will be generous. "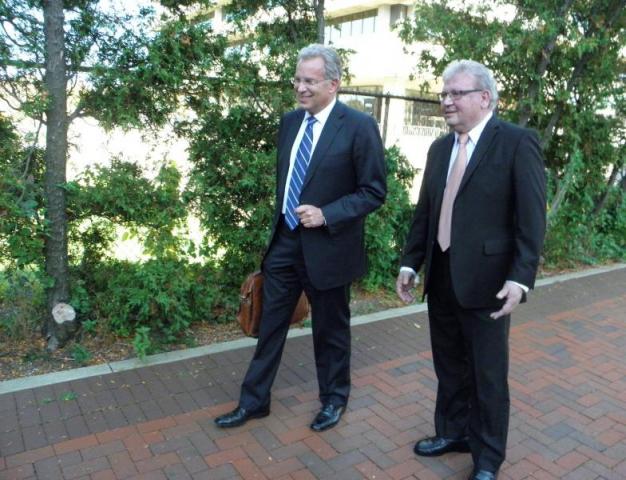 What happens next?

"The Bureau of Prisons will process the paperwork. Frank has already been designated for the federal corrections facility in Loretto, Pennsylvania. Anywhere between – I can speculate - In two to six weeks he'll probably be required to report."

Loretto is a low-security federal prison about two hours east of Pittsburgh on the site a former Catholic seminary. Inmates are required to work, making less than a dollar an hour.