Loading...


Environment



Wednesday, October 31, 2012




Froth rises from the ground at mine reclamation site




May have be from heavy rain on the fresh seed, fertilizer and straw put on the re-graded hillside


by WKSU's TIM RUDELL


Reporter
Tim Rudell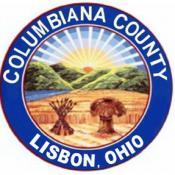 Columbiana County has significant coal deposits and has long been the site of surface mining, and related reclamation projects
Courtesy of Columbiana County
Download (WKSU Only)
In The Region:
People driving along Ohio 164 south of Lisbon in Columbiana County wondered if they were seeing "The "Blob," of 1950s horror movie fame. A foamy substance oozing from the ground near the highway in recent days was piling up in the ditch to ten feet high in some spots. WKSU's Tim Rudell reports.
The foam resembled froth you sometimes see near rapids and spillways in streams, according to Edie Dillard of the Columbiana County Emergency Management Agency. She said it was coming from a hillside recently seeded and fertilized in a strip-mine reclamation. It was flowing down to a storm water catch pond, and then overflowing to a ditch near the road. She called the State for help. Mike Settles of the Ohio EPA: "One of the first things we did was seal off the storm water pond, so this material could no longer discharge from it. We did conduct a PH reading, and also dissolved oxygen readings; and we know the material is acidic and not caustic. So that's good news. But we're not sure what it is yet."
Settles says lab testing will take several days. Meantime the pond the foam is flowing into will remain sealed, and the area around it closed.
---
---
---
Stories with Recent Comments