Loading...


People



Wednesday, October 31, 2012




NPR executive exorcises fear of ghosts in new memoir




Eric Nuzum criss-crosses the country in search of ghosts and discovers a host of inner demons


by WKSU's JEFF ST. CLAIR


Reporter / Host
Jeff St. Clair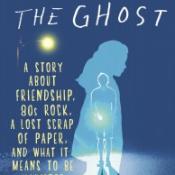 Eric Nuzum was a self-described oddball in high school. His new memoir uncovers memories of alienation, and a present day search for the roots of fear.
Courtesy of Dial Press
Download (WKSU Only)
In The Region:
NPR executive Eric Nuzum grew up in Canton in the 1980's. His new memoir "Giving Up the Ghost" tells the story of a troubled youth, and a downward spiral that led to a stay in a hospital mental ward. WKSU's Jeff St.Clair talks with Nuzum about those experiences and his quest to shake an irrational fear of ghosts.
I thought I knew Eric Nuzum, having worked with him at WKSU before he headed to NPR in Washington. But his new memoir reveals a side of Nuzum that few people know - not his recurring dream of a little girl in a blue dress. …not that, at the age of 19, he contemplated suicide. …Or that he fears ghosts, and has a trick for getting over that fear...

---
---
---
Stories with Recent Comments