Loading...



From WKYC.COM / TV 3
Get the latest school closings and delays


Funding for WKSU is made possible in part through support from the following businesses and organizations.
---
For more information on how your company or organization can support WKSU, download the WKSU Media Kit.

(WKSU Media Kit


)
---

Economy and Business



Monday, November 19, 2012




Team NEO's quarterly review of regional economy is out




There are 8,000 more jobs in Northeast Ohio now than at the same point last year, and 7,000 of those are related to manufacturing


by WKSU's TIM RUDELL


Reporter
Tim Rudell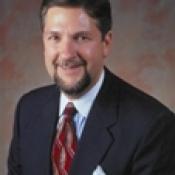 Tom Waltermire is CEO of TeamNEO, a non-profit regional economic development organization.
Courtesy of TeamNEO/Cleveland+
Download (WKSU Only)
In The Region:
Ohio's unemployment rate has dropped to 6.9 percent. And Northeast Ohio's economic recovery continues to move forward, especially with job creation in the manufacturing sector. Tim Rudell talks with the experts from TeamNEO, the non-profit charged with monitoring and promoting regional development.
---
---