Election observers watch over Ohio's provisional count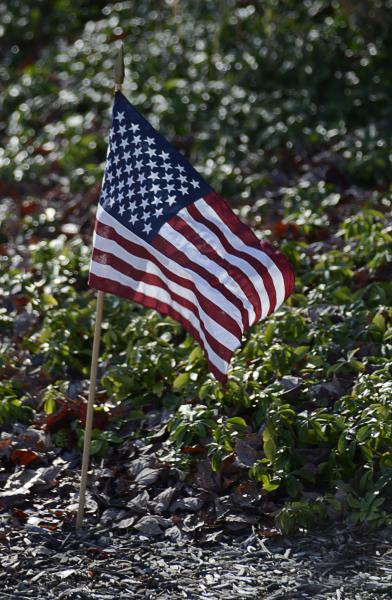 Election observers are showing up at some county boards of elections in Ohio, where close Statehouse races in three districts could still swing based on provisional ballot counts.
Provisional ballots are those cast on election day that raise questions – usually because someone moved and didn't update their address. Those ballots could not be counted until Saturday at the earliest.
One of the places election observers have targeted is Columbiana County, where Democrat Nicholas Barborak is leading Republican state Rep. Craig Newbold by fewer than 400 votes. The county has a little over 1,000 provisional ballots to process, and both Republicans and Democrats have sent observers to watch over the count.
Two other close Statehouse races are in the district covering Tuscarawas and most of Holmes counties. There, Republican Rep. Al Landis is leading Democrat Josh O'Farrell. And in Cuyahoga County, Rep. Mike Dovilla is narrowly leading challenger Matt Patten.
Ohio home sales are climbing in price an volume

Northeast Ohio housing sales and prices have both shot up in the first 10 months of 2012, compared to the same period a year ago.
According to the Ohio Realtors' report, the volume of homes sold in Cuyahoga, Summit, Stark, Lorain, Portage and a dozen other Northeast Ohio counties climbed more than 17 percent through October. The total dollar volume shot up nearly 23 percent to more than $3.9 billion. The average price inched up more modestly – less than 5 percent – to about $128,000.
Statewide, the Realtors' report shows sales volume and prices also increased, though a bit more modestly.
Meanwhile, Ohio Attorney General Mike DeWine says Ohioans are taking advantage in a big way of the settlement the state announced in March with the nation's five biggest mortgage servicers. Some 4,500 homeowners have gotten $165 million in loan modifications, refinancing and other waivers and payments. DeWine says that averages nearly $37,000.
Palace Theatre work planned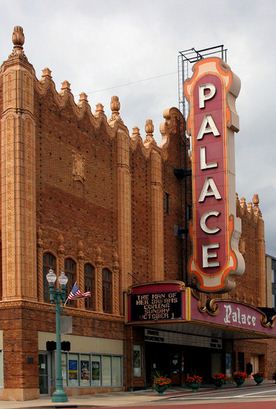 The 86-year-old Palace Theatre in downtown Canton, has begun a $1.35 million capital campaign to repair everything from its plumbing to its star-lit plaster ceiling.
The last major project at the theater was completed in 1991. The theater hosts more than 300 events a year, and the work will shut the Palace down for brief periods next year.

Ohioans lobby for continuation of wind energy credits
Ohio and environmentalists are starting to lobby for renewal of the Wind Production Tax Credit.
At a conference call this morning, Democratic Rep. Marcy Kaptur, joined Cuyahoga County Executive Ed FitzGerald, and key players from the Lake Erie Energy Development Corporation, Cleveland State, the Blue Green Alliance and the manufacturer Cardinal Fastener to talk about what wind energy has meant to the local economy.

Lameduck session of lawmakers plane to change school grades
Ohio's GOP lawmakers plan to overhaul the grading system for the state's schools during this lameduck session.
Among the changes: Grades of A through F would replace the current system that ranges from excellence with distinction to academic emergency – and which reporters often translate into A-F equivalencies anyway. The schools also would boost the benchmarks for schools making it harder for them to get the higher ratings. The state also plans to replace the Ohio Graduation Test with a college and career placement test.
The new system would be in place by the 2014-15 schools year, and about a third of the schools are expected to see their grades drop.

Kent's in the top 25 in both major polls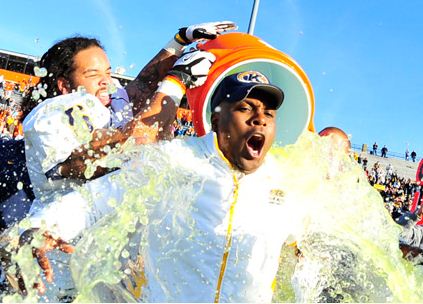 Kent football is ranked No. 23 in this week's AP Poll and 25 in the USA Today coaches' poll. And the Mid America Conference now has two teams in the top 25 in both polls and six that are bowl eligible. The other top 25 team is Northern Illinois University, and it will play Kent for the MAC championship on Nov. 30 in Detroit.
The Flashes play Ohio University this weekend.