Loading...



From WKYC.COM / TV 3
Get the latest school closings and delays


Funding for WKSU is made possible in part through support from the following businesses and organizations.
---
For more information on how your company or organization can support WKSU, download the WKSU Media Kit.

(WKSU Media Kit


)
---

Arts and Entertainment



Monday, November 19, 2012




Anne Lamott giving thanks on Thanksgiving




The author in Akron with a new book on prayer: "Help Thanks Wow."


by WKSU's MARK URYCKI


Reporter
Mark Urycki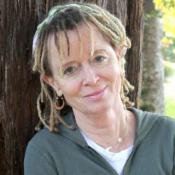 Author Anne Lamott speaks speaks at the Akron Summit County Public Library Tuesday Nov 20.
Courtesy of Sam Lamott
Download (WKSU Only)
In The Region:
Best selling author Anne Lamott speaks this evening (Nov 20) at the main branch of the Akron Summit County Public Library. Lamott has written 14 books, seven of them novels. Her book on writing "Bird by Bird" is a favorite manual for many writers and would-be writers. Lamott was the subject of Freida Lee Mock's documentary "Bird by Bird With Annie." Lamott's latest book is "Help, Thanks, Wow: The Three Essential Prayers." Lamott spoke with WKSU's Mark Urycki about prayer and giving thanks.
---
---