Loading...



From WKYC.COM / TV 3
Get the latest school closings and delays


Funding for WKSU is made possible in part through support from the following businesses and organizations.
---
For more information on how your company or organization can support WKSU, download the WKSU Media Kit.

(WKSU Media Kit


)
---

Sports



Monday, November 26, 2012




Akron Coach Porter heading to the majors




U of A Zips' soccer coach leaving after 7 years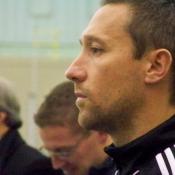 Former U. of Akron soccer coach Caleb Porter is headed for the pros after leading the team to 119 wins in seven years.
Courtesy of Dawn Einsel
Download (WKSU Only)
In The Region:
It's the end of an era for the University of Akron's men's soccer. Coach Caleb Porter is leaving the team after 7 years, 7 playoff appearances and the team's only national championship. WKSU's Kabir Bhatia reports.
Page Options

Print this page

E-Mail this page / Send mp3

Share on Facebook
---
---
Stories with Recent Comments