We're in Cleveland's Gordon Square Arts District at Spice Kitchen and Bar with Dave Hridel.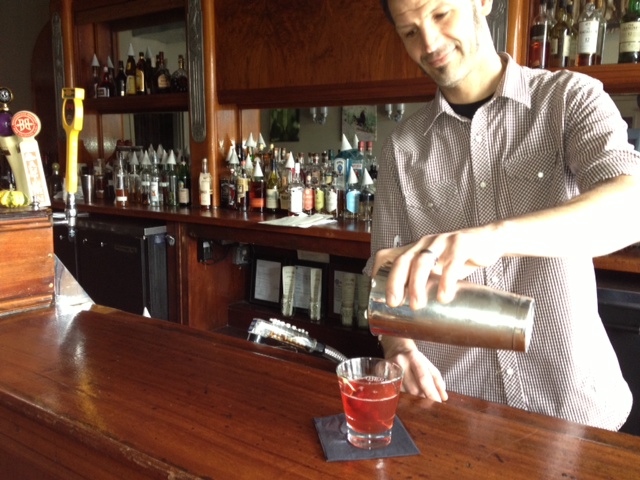 And don't call him a mixologist.
"I like the term bartender because it is about tending to the needs of the guests."
Tall and cool as a mint julep, he engages and accommodates his customers.
"Exposing them to a new product, a new spirit, finding out what flavor profiles they like and really kind of on the fly constructing something or tweaking something that we have on the menu."
Hridel makes craft cocktails with locally-grown fruits, herbs and veggies. The bar and Spice's restaurant and catering service pick what they need when they need it from a roof garden and a 12-by-50 foot greenhouse in the parking lot. Plus, the owner has 1,000 heads of garlic in his Broadview Heights front yard.
Executive Chef Brandon Walukas says it's all about seasonal cooking in Spice's kitchen. "Absolutely. Whatever's fresh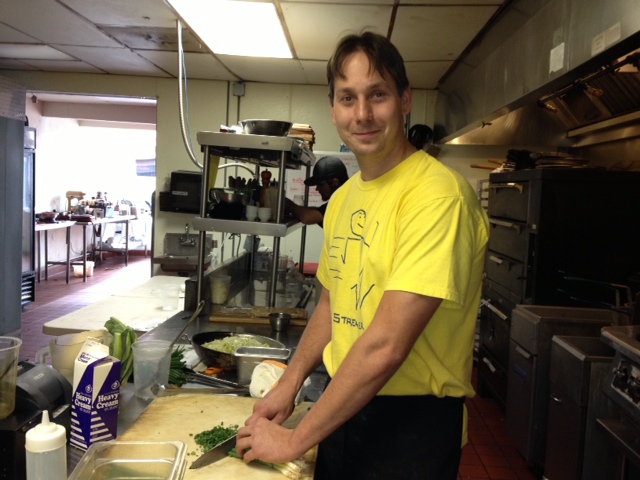 and available. "
That's the guiding principle of all three businesses taking up the whole northwest corner of W. 58th and Detroit. The building has housed about ten restaurants over the years, but since January, it's been Spice of Life Catering; Spice Kitchen and Bar; and Spice Acres, an urban gardening initiative. All are owned by Ben Bebenroth, a former Marine helicopter mechanic with culinary training who grew up in Strongsville.
He's a dedicated urban gardener who wants everything to come from local sources.
" Even when we were stocking the bar. Things like Absolut Citron, things like that, nothing against Absolut--we love you guys -- but it just didn't fit for us. We said, 'Hey we can make citrus vodka.' We really wanted to capitalize on all things seasonal, as much local as possible."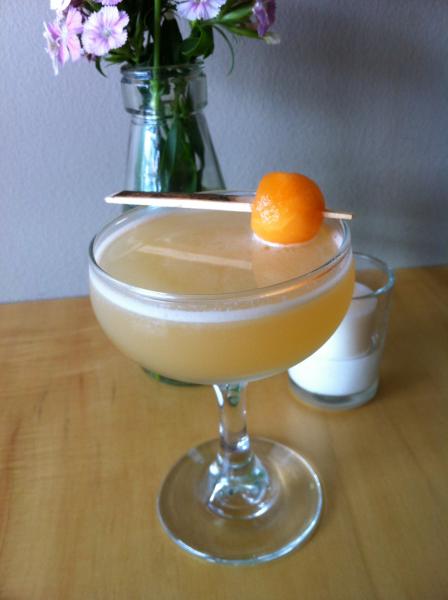 Bartender Hridel soaks apples from Rittman Farms
in Jim Beam for five days to create his signature spicy bourbon.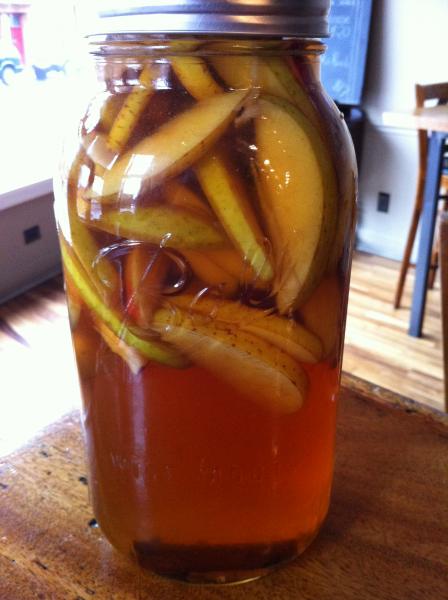 He also makes his own tinctures, bitters, and infusions.
"Various liqueurs that we make in-house as well. We've done some Vinda orange before. We've made a pear and apple liqueur by just taking the local apples and pear with some sage, wine, vodka, a little sugar, and let that sit for a month. And you really kind of come up with almost a digestif-aperitif kind of a lighter-in-alcohol kind of cocktail."
One of his bolder inventions involves tarragon, one of his favorite flavors.
"That anise, almost absinthe kind of a Sambuca, liquorishy flavor. And we did the Tarragon Wild, which was a gin-based cocktail, with fresh tarragon, tarragon syrup, an egg white, heavy cream, and a little citrus."
Lately, many patrons who want to drink what's in season call for Hridel's "Fall in Manhattan."
"So what we're going to do here is take three ounces of our house-spiced Jim Beam -- which is apple, cinnamon, clove and vanilla -- add that into our mixer. Then, I love this Antiqua Formula. This is a delicious Vermouth. And then a couple dashes of our cranberry bitters."
With the fruit and the spice, it goes down smoothly.
"You get the flavor. You know you're drinking the bourbon. But you don't get the burn necessarily."
That's Dave Hridel of Spice Kitchen and Bar.
The bartender may be even closer to his ingredients in future spring and summer seasons.
Beb Bebenroth plans to expand Spice's rooftop garden into a lake-view bar.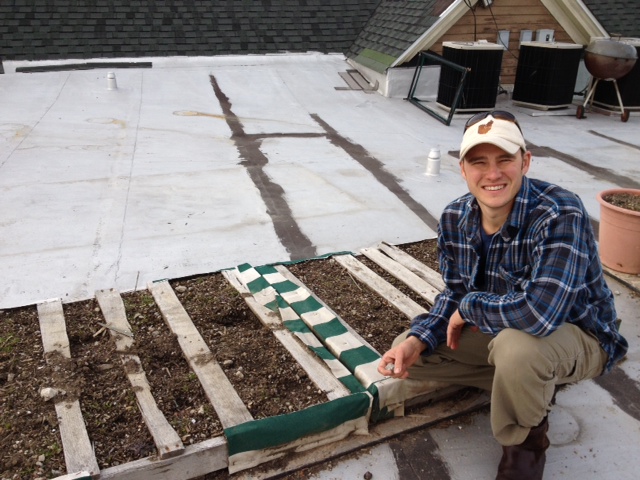 And that's today's Quick Bite. Next Friday we learn what regional chefs whip up quickly for themselves at home.