Loading...


People



Thursday, December 27, 2012




The Regulas' legacy in NE Ohio




A lot of Ohio insitutions began as ideas at the Regulas' farm outside Navarre.


by WKSU's MARK URYCKI


Reporter
Mark Urycki
In The Region:
It was 38 years ago today that the Cuyahoga Valley National Recreation Area took root between Akron and Cleveland. Now, it's Ohio's only national park. One of the instrumental figures in creating the park is Ralph Regula, the former congressman from Stark County. But the park is only one of the Northeast Ohio attractions that Regula and his wife Mary helped bring about. WKSU's Mark Urycki has their story -- and the story of Democrats and Republicans working together.
The National Park, The National First Ladies Library, even the Northeast Ohio Medical University - hundreds of people worked hard to make them happen but a lot of the impetus can be traced back to the Regulas' farm outside Navarre.
We sat down with Mary and Ralph Regula earlier this year near a crackling fire in a house they've lived in for some six decades. Ralph, a moderate Republican, retired after 36 years in Congress. But he was just the solicitor of the little village of Navarre, on the long forgotten Ohio Canal, when he got his first big idea.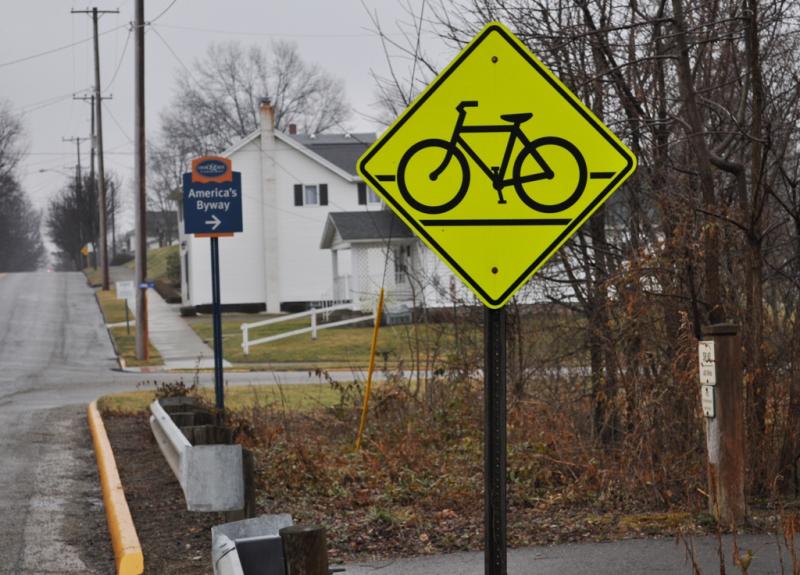 The Towpath

"I saw a memo come through that the state was going to divest itself of the canal lands… I was a hiker and I thought 'Gee , we ought to save that.'"

The state was offering the land first to political subdivisions, if they didn't want it, then to adjacent property owners. Regula went to the Stark County commissioners and convinced them to take ownership, and they did. Gov.James Rhodes came to Canton to hand over the canal lands deed but the overgrown canal sat unattended.

"So the next thing I did, I went to the editor of the Repository and I said 'Have you got anybody here who can hike 16 miles?' He said 'Well, there's this reporter, Al Simpson.'"

In May of 1964, Regula took Simpson along for a hike along a western strip of Stark County, from Canal Fulton south to Navarre."It was tough going because the thing was grown up. You needed a machete to get through, actually." Simpson's story was headlined "Let's Save the Old Canal." It was the first article of many.

"It kind of caught the imagination of people."

A group of sportsmen in Louisville, on the opposite side of the county as the canal, volunteered to build a canal boat by hand.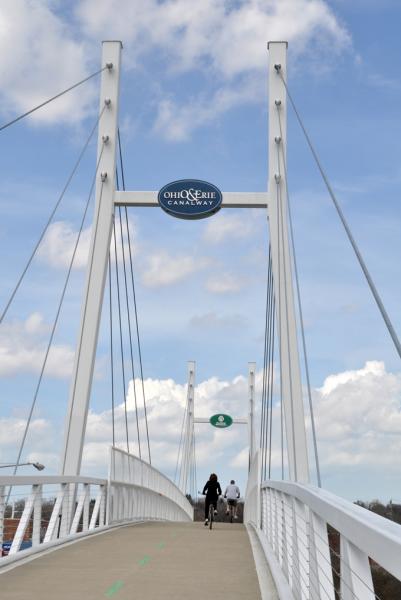 "There was a tremendous outpouring of community involvement. Every time I think about, what a remarkable thing that people took it on themselves."
In 1996, while in Congress, Regula secured $10 million dollars in federal matching funds by designating the Ohio Canal a National Heritage Corridor. Today, most of the 110-mile towpath has been renovated into a popular hike and bike trail from Zoar to Lake Erie. Mary Regula says they often get thanks from towpath users

"A number of young people will say 'we hike it or bike it. That's one of our Sunday things to do.' " Regula likes the fact that the canal has historical, recreational and educational value.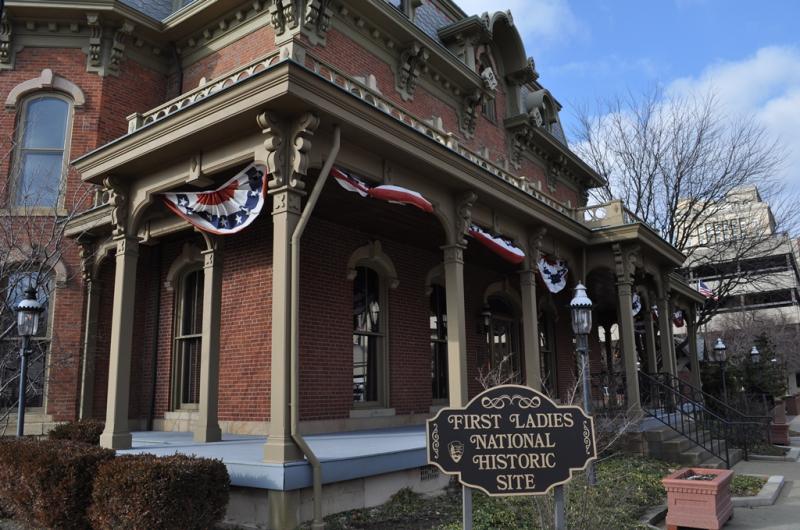 The library
Ralph grew up on a dairy farm but Mary grew up in a row house in Girard, in Trumbull County. Her parents were immigrants, her father worked in a Youngstown steel mill. As a girl, she was impressed by then First Lady Eleanor Roosevelt.

"I was a very strong woman advocate."
Mary taught school before marrying Ralph. She had an interest in history.

"She went out to do a Lincoln Day speech for me in Limaville and she said 'I'm going to talk about Mary Todd Lincoln. ' She came home and said 'Y,know there isn't a whole lot in the library about first ladies. And that was the genesis of all this."

"All this" is another of the Regulas' legacy, the National First Ladies Library. Mary began organizing women in Washington and Canton to create the library, and in 1995, she sought the help of then-first lady Hillary Clinton. Hillary Clinton put in 2.5 million dollars from the Save America's Treasures program she was starting.
It also helped that Ralph Regula was on the House Appropriations Committee, and the subcommittee that funded the National Park Service.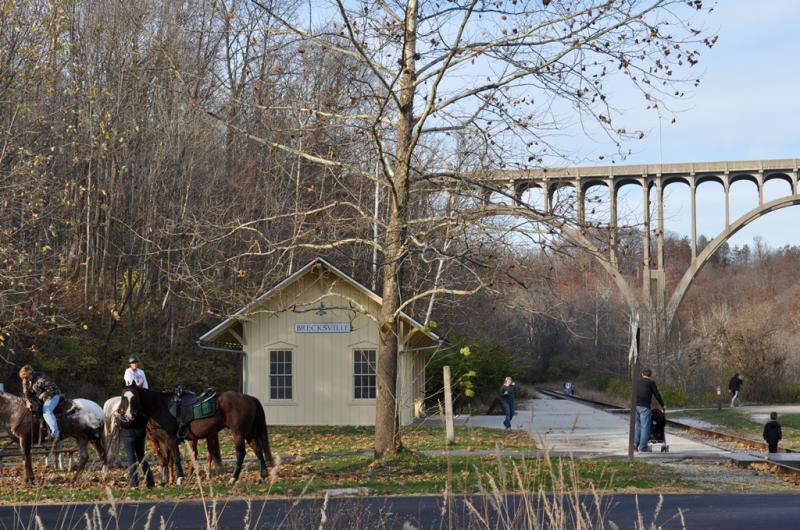 The national park
It also helped with the creation of The Cuyahoga Valley National Park. That idea did not come from the Regula farm but from local citizens. They approached Democratic Congressman John Seiberling of Akron. He came to Regula and the two sponsored a bill that was passed in Congress. Regula say President Gerald Ford was planning to veto it. He called Ray Bliss, the former Chairman of the Republican national Committee, who lived in Akron.

"He called Jerry in Vale and he said " I told him Jerry, you gotta run next year and if veto the bill you'll lose Ohio for sure. If you sign the bill you might win Ohio." Ford signed the bill. Regula says the Cuyahoga Valley would be nothing but houses had the land not been protected. Now it's one of the most visited national parks in the country.

"I always say 100 years from now they'll really thank us. 100 years from now that will be an oasis. Even now they're building every direction from it and that open space there will be priceless. "

The Regulas are mostly retired now and stay on their farm with a couple dozen cattle. But their civic involvement continues. The University of Mount Union, Ralph's alma mater, has created The Ralph and Mary Regula Center for Public Service and Civic Engagement so students can follow their path.

---
---
---
Stories with Recent Comments