Kathy Tschiegg has known great joy. But she doesn't smile often. Her penetrating blue eyes have seen a lot of hurt and pain. But her gaze is steady as she tells her story.
"And it's like St Francis said, "Speak the Gospel daily. Use words only when necessary."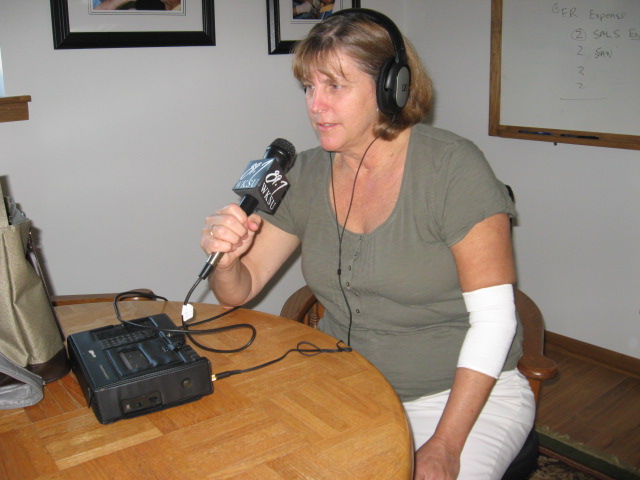 She never could have imagined the power of her own words while growing up in Orrville. A severe speech impediment set her apart.
"I remember notes about me being passed around by the other girls and I would throw up every day on the bus before I got to school because I just hated that teasing that would go on."
Today her work alleviates the suffering of 150,000 Hondurans each year.
" And I feel like my whole life has been in preparation of what my work is right now. If I didn't understand what it was like to be in hopeless situations I feel like maybe my compassion wouldn't have been as strong as it is today."
A TV ad drew her into the Peace Corps and Honduras in 1979.
She had to learn Spanish quickly.
"You can imagine all the flashbacks of the enunciation issues and that . Learning a second language that was tough. It was so difficult."
Bigger challenges were ahead. She was assigned to the mountainous region of Santa Rosa de Copan where she found mangy dogs and the stench of infection in the hospital corridors and vultures circling overhead.
"One time a little girl got hit by a bus and they had to run clear to the capital to get a trache. The trache arrived about a half hour too late."
After two years in the Peace Corps, she came back to Northeast Ohio, but couldn't forget the people of Santa Rosa de Copan.
While studying business administration in a lecture hall at Kent State, she wrote a mission statement for what would become Central American Medical Outreach.
Tschiegg is a nurse. She looks at things holistically.
She knew she had to create a sustainable pipeline for a flow of medical equipment and expertise. But social, educational and cultural needs also had to be met.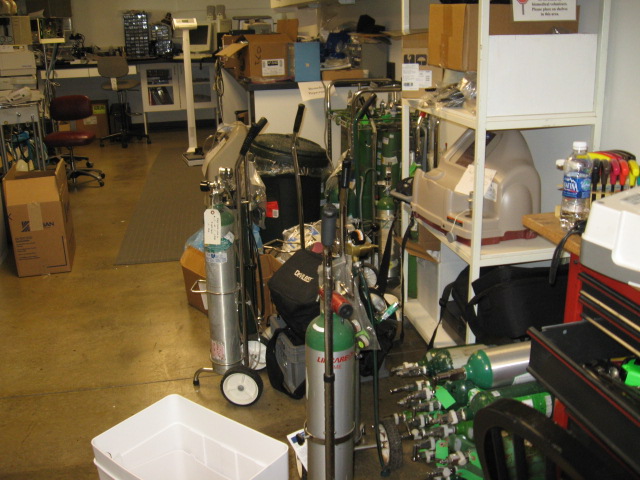 Tschiegg enlisted Northeast Ohio's philanthropic and medical communities and took advantage of what she calls our "throw-away culture."
Each year, CAMO ships 2 million dollars worth of essential supplies to Honduras.
"The truck just came in, the semi, the 48 foot truck semi. So we're all unloading it at this point in time. We have military here helping us to unload. We have our entire staff. So there's some excitement here because some things have come in that people have been waiting for, some band instruments for the cultural center, the scoreboard for the gymnasium and again this is the only gym for a million people."
Rittman High School donated the scoreboard.
Before CAMO, Santa Rosa de Copan had no battered women's shelter, no funding for a day-care center. People went without wheelchairs, walkers and prosthetic limbs.
And in CAMO's early years, Honduras didn't even have a warehouse for donations. One donor changed that.
"Tomorrow I fly out to a memorial service for Harry Murphy, the man who blindly gave us $200,000 back in 2002 to build the main building here in Honduras that allows us to do all the distribution and that. I'm really thankful for Harry."
When she founded CAMO in 1993, Tschiegg stored donated supplies in the double-wide trailer that had been her home, in a barn, and in an abandoned warehouse in Canton.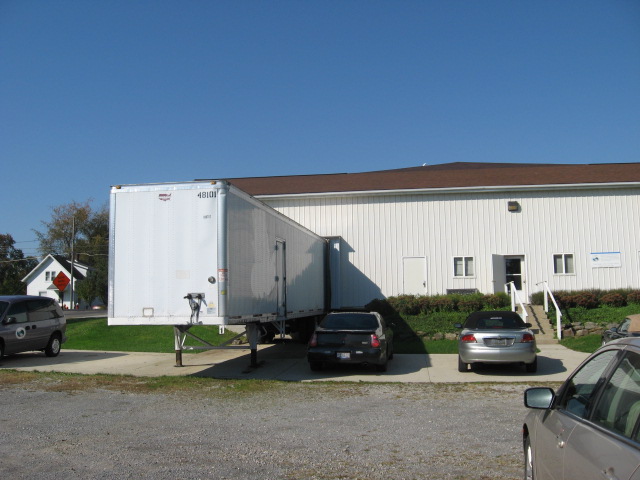 Then land and labor was donated for a 60-by-120 foot storage facility in Orrville , filled with clinical, surgical, orthopedic and other supplies and equipment, to the top of its 20 foot ceilings.
Still seared in Tschiegg's memory is the anguish of her last month as a Peace Corps nurse, when she carried 31 children under the age of 4 to the morgue. In contrast …
"We have 58 bins that are respiratory and the bin system in Honduras mirrors here. So now, you have a nurse who needs an intubation tube for a newborn (with) an occluded airway or (who) isn't developed enough to breathe so she goes immediately to that bin that has that precise tube in it and pulls it out instead of rummaging through a semi-load of boxes to find that one tube and meanwhile that baby's dying."
"There's about 5 guys who like to use saws and hammers and screwdrivers, and they come in and they build our crates for us. This other department here is the actual medical repair where the biomedical guys come in and repair the equipment."
Ninety percent of CAMO's work is done by volunteers.
"My name's Alfreda Moser. I'm called Alfie. And I just do data entry. After they label the boxes I take the labels and enter it into the computer system. I feel it's all in the Lord's hand. I've been down to Honduras about five, six times and helped set up computers down there and so I feel like I'm doing something."
Creative recycling also makes CAMO's work possible. At the Orrville warehouse, Tschiegg picks up a titanium rod removed from a prosthetic limb:
" We're able to take a $3,000 prosthetic limb that's donated to us and then very specifically make it the size of the patient to fit the right foot size, the right size. Our techs in Honduras do it for about 100 dollars in cost."
Aultman Hospital, where Tschiegg used to work, has donated 3,000 prosthetic limbs to CAMO. And CAMO operates one of only two prosthetic labs in Honduras, where machete injuries and landmines have created a great need.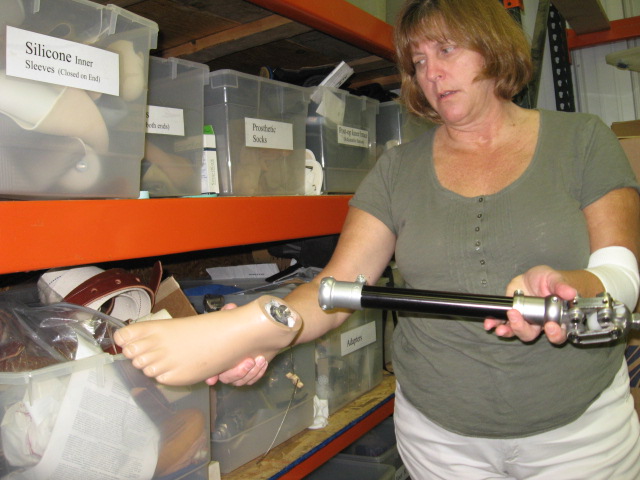 And CAMO has established a trade school that graduates 500 students a year. Volunteers built a kitchen where women learn about food safety and healthy meals.
More than a hundred volunteers a year travel at their own cost to Honduras from Orrville, Dalton and all over Wayne County.
Jeff Springer came from Kidron to help train paramedics and firefighters:
"I brought training materials because they've had a hard time getting training materials especially in Spanish. So I brought Spanish books and we're out here working right now with a couple of junk vehicles and actually practicing auto extrication out in the field."
We meet another volunteer, Ted Crawford, a retired dentist from Wooster, at the annual Salsa Sizzle, a CAMO fundraiser at the Wooster Inn.
"Once you go, you can't stop. That's pretty much it."
His wife Sue followed him to Honduras:
"It moved him so much I didn't want to be left behind. One of the places that I went was into the labor and delivery department. I found probably 10 or 12 women, two women to a bed, feet to feet. I've had 3 children. I know how I felt."
Tschiegg, more used to wearing a nurse's uniform and working in mud huts, is at the fundraiser, dressed elegantly and mingling…shyly… with the donors.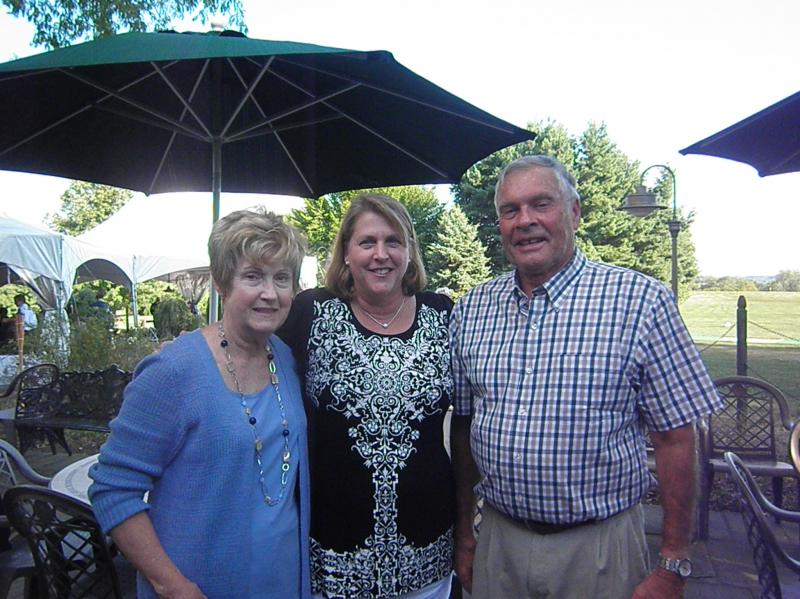 "Good hearted-people. They're in it for the right reasons, not for their egos. You have to come and talk to the rich and be with the wealthy where people do have money to help. I'm thankful for this environment and this culture and have been able to use it to help the poor and to turn it into something positive."
When the party's over, it's time for another trip to the airport. Tschieg travels between Orrville and Santa Rosa de Copan about every three months.
"It's always mixed feelings leaving for Honduras. You pack up everything and leave my home here in the United States, and all my friends and my family, to head down to a place that is getting more and more dangerous. And I arrived in San Pedro around 11. At 6 p.m. last night, six people were killed. They believe it was drug-related but that was at the pay booth as you leave the airport. There just isn't enough police force to fight these drug cartels. These guys are just so violent and they play by no rules. But I think the case that has gotten to me the most in the last 10 days is the case of this young lady with a mass the size of a baseball protruding from her mouth. I've been thinking a lot about this and what we can do and what we can't do, and at night I'm waking up seeing this image of this woman in my dreams or in my waking hours at night. Well, anyway, travelling into Santa Rosa shortly."
The Mayor of Santa Rosa de Copan recently travelled to Orrville and told the story of the 23-year-old woman who had haunted Tschiegg's dreams. An elder from Tschiegg's church contributed 25,000 dollars for the operation:
"CAMO got a medical brigade to come to do the operation. They got with the municipality's help the building of her house because she used to live in a quarter where seven people lived there, and she's also taking classes to have some kind of job."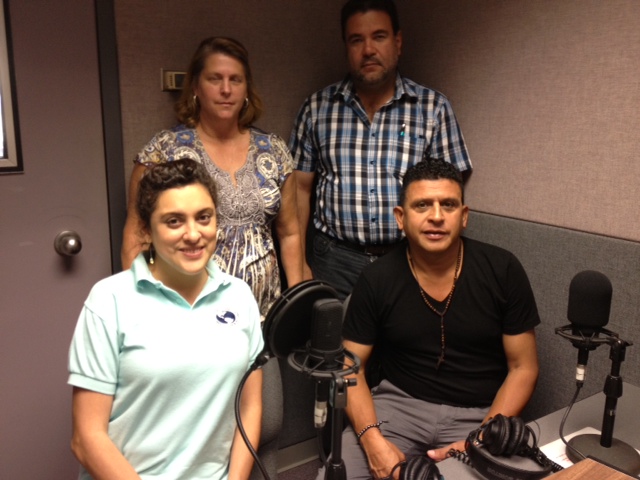 Mayor Anibal Alvarado says CAMO works in partnership with Hondurans for sustainable change:
"Of course we want CAMO to keep on helping, but we also want to give a hand to CAMO."
The former Mayor of Santa Rosa de Copan, Juan Carlos Elvir, is now president of CAMO's board.
And a bank in Honduras is contributing $1,000 per month to keep Kathy Tschiegg's dream alive and sustain the changes CAMO has made.