Loading...


Government and Politics



Monday, January 7, 2013




Statehouse freshmen take their oaths




Freshman lawmakers share their aspirations for the new legislative term in a body dominated by a single party




by WKSU's STATEHOUSE CORRESPONDENT BILL COHEN



Reporter
Bill Cohen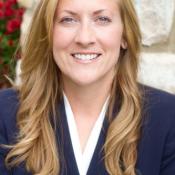 Democrat Heather Bishoff was one of 18 freshman lawmakers sworn in Monday in the 130th Ohio General Assembly. Bishoff represents the Columbus area 20th House District.
Courtesy of Bishoff
Download (WKSU Only)
In The Region:
A new session of the Ohio General Assembly has begun. Among the 99 state representatives and 33 senators who have just been sworn in are 18 who are new to the job. Statehouse correspondent Bill Cohen talked with a few of the "freshmen" members and filed this report.
Republicans outnumber Democrats 23 to 10 in the Ohio Senate, and a 60 to 39 supermajority in the Ohio House. Although Democrats are a minority in both the House and Senate, they are hoping to have a say in this legislative session. State representative Heather Bishoff says "We are all in service of Ohioans, but we got to figure out a way to work together."
---
---
---
Stories with Recent Comments