Loading...


Environment



Monday, January 7, 2013




Canton pipeline opponent voices concern




A proposed pipeline will pump landfill liquids to Canton's municipal waste-water treatment plant in exchange for a solid waste disposal deal


by WKSU's JEFF ST. CLAIR


Reporter / Host
Jeff St. Clair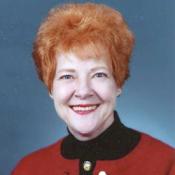 At-Large Councilwoman Mary Cirelli opposes the plan to pump landfill liquids to the Canton sewage treatment plant. She fears radioactive and chemical waste leachate reaching the nearby watershed. The plan includes reduced rates for disposal of solid waste from the Canton treatment plant at the American Landfill.
Courtesy of City of Canton
Download (WKSU Only)
In The Region:
Canton City Council will vote Monday on whether to build a pipeline to pump liquids from a landfill into the city's waste-water treatment plant. The 12-mile long pipeline will ship up to 100,000 gallons a day of liquids known as leachate from the American Landfill in southern Stark County for treatment at the city's sewage facility. In exchange, landfill owner Waste Management is providing low cost disposal of solid waste from the city's sewage plant. Canton Councilwoman Mary Cirelli opposes the plan. She says the landfill accepts fracking waste that could contain radioactive or other harmful chemicals that the treatment plant is not equipped to process.
"What we have right now that we deal with at our waste water treatment plan we've been dealing with for years, from homes, businesses and hospitals. And we know what we're taking care of, but when you don't know what's coming - to me there's no amount of money that's worth the risk."
Cirelli is worried that insufficient testing of the leachate could lead to pollutants entering the nearby watershed. Under the agreement the landfill owner will conduct periodic testing. Haulers using the landfill are required to report any hazardous material entering the dump, including fracking waste, that could leach into the effluent. Waste Management will also cover the cost of the pipeline with construction slated to begin in 2014.

Repeated calls to Canton service director Warren Price were not returned in time for this report.
---
---
---
Stories with Recent Comments