Tyrone Noling has been on death row since 1996, when he was convicted of killing an elderly Portage County couple in their home six years earlier. He confessed to a role in killing Cora and Bearnhardt Hartig; so did his codefendants.
But they all recanted. And Noling's lawyer, Carrie Wood, says another man confessed to the killing, not to police but to others.
Dan Wilson can no longer be questioned himself.
Why confess if you didn't do it?
The state executed him in 2009 for locking his girlfriend in a trunk and setting the car ablaze. So Wood is pushing the state to test the DNA found on a cigarette butt in the Hartig's driveway. Not because it will exclude Noling; that's already been done. But because it could implicate Wilson.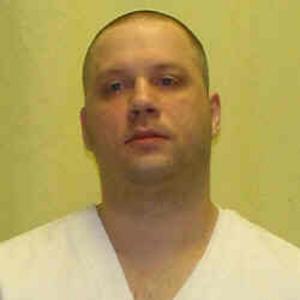 Justice Paul Pfeifer was the state senator who was instrumental in reintroducing the death penalty in Ohio. He's since become one of its biggest critics. But during oral arguments, he was the justice who pressed Wood the hardest on why anyone would confess to a crime he didn't commit.
"There are a whole host of folks who want to take credit for this for some reason."
"Mr. Noling's three co-defendants, all at the time very young boys, have all since recanted those statements…one recanted prior to trial"
"Why would you admit to a double murder that implicates yourself? What's the motivation for doing that?"
"There are a whole host of reasons why false confessions occur, your honor. And there have been multiple cases where DNA shows that false confessions occurred. … And when you have young men under the threat of a death penalty, under intense interrogation, those are all factors."
Prosecutor: specuation only
Portage County Prosecutor Victor Vigliucci says what Wood characterizes as Wilson's confession was hardly that. Rather, he says it was speculation from a foster brother that he was capable of doing that.
"He was somebody police ruled out very early in this investigation. And then some 20 years later, they produce this affidavit from a foster childwho happened to live in the same foster home, not at the same time, that he 'could have' committed the crime; 'It's something he would do.'"early on
Meanwhile, he says the DNA on which Wood has put Noling's hopes of acquittal already was tested.
"What better evidence can there be for the defense than we tested it and excluded them. And the jury had this information."
And still, the jury came back with a conviction and death penalty recommendation.
Can DNA answer the questions a suspect cannot?
But, Noling's lawyer Wood maintains the links of Dan Wood to the case are stronger than prosecutors want to acknowledge.
"If that cigarette butt placed Dan Wilson -- with notoriety as someone who did this type of crime, who was in the area unlike Mr. Noling, who had killed an elderly gentleman before, who had subsequently burned a woman alive in a car, that's not evidence a jury should consider in a new trial?"
Noling is now 42.
The state high court has set no time line for its ruling.