Ohio's education grade
Ohio has dropped overall in the annual nationwide rankings put out by Education Week, though the state's overall school grade climbed a bit.
The state's equivalent of a B- rating inched up. But the state overall went from 10th to 12th, because other states have gone up. Maryland now has the highest grade in the country – a B+; South Dakota, the lowest, with a D+.
The annual report cards cover areas including student academic achievement, teacher quality and education financing. Ohio got an A for accountability, standards and assessment. But when it comes to school funding, it got a D+ and to college readiness, that fell to a D-.
Gov. John Kasich is expected to focus on school funding in his state of the state speech early this year.
ACLU ratchets up the fight with Jackson schools
The American Civil Liberties Union is warning Jackson City school officials that a portrait of Jesus on display at Jackson Middle School is unconstitutional.
In a letter sent to the district today, the ACLU of Ohio says the Constitution prohibits government institutions—including school – "from displaying religious imagery unless that display is for a secular purpose." Jackson is displaying no other historical or religious figures, so the ACLU says that amounts to endorsing Christianity.
The school says the portrait was a gift from a student group and has been on display for years. Jackson city is in far south central Ohio.
Cuyahoga lawyer implicated in bribe

Cuyahoga County prosecutors say a fourth lawyer may have been involved in an attempt to bribe a woman in a sexual assault case.
The Plain Dealer is reporting that, according to court filings, Anthony Calabrese III got the woman's lawyer to deliver a bribe offer if she would tell the judge she didn't want her attacker to get prison time. Prosecutors say the offers ranged from $10,000 to $90,000. The lawyer was not identified, and the Plain Dealer says he resigned from the case.
Calabrese and two other lawyers have been charged with bribery in the case.
More money for mentally ill kids in Ohio
Ohio is making $5 million available to help families with a mentally ill child who they worry could turn violent. The money for the extra intervention and counseling has been ordered by Gov. John Kasich.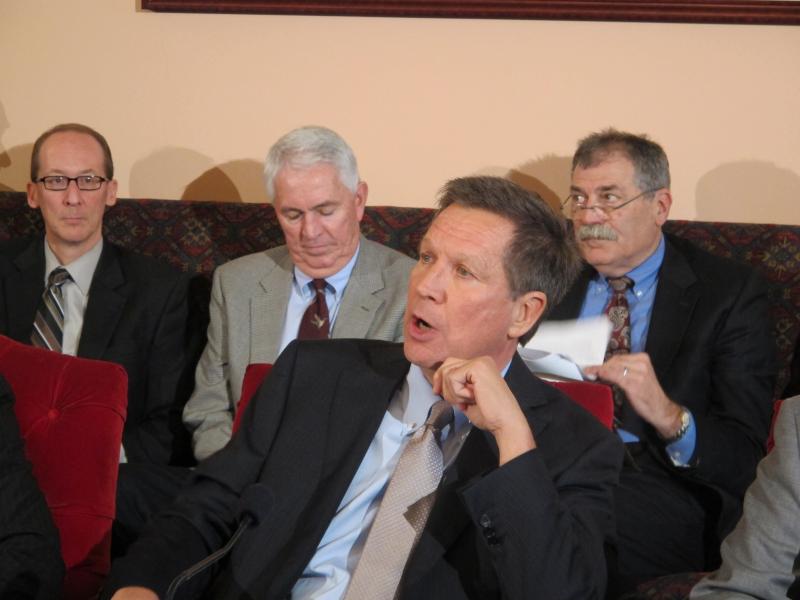 Officials say they were working on the idea before the December school shootings in Connecticut put the spotlight on ways to prevent violence. Says Kasich, "There are families who get themselves in a position where they have a young child or maybe even an adult child that have very serious mental health problems. It comes about sometimes because people aren't taking their medications, or there are multiple medications… that really doesn't help this person."
Mental health officials say the extra money could help pay for emergency treatment for children who've been threatening. Or it could help their overwhelmed parents get a temporary break from the constant responsibilities of caring for a child with mental illness.
Honda adds new model to Ohio plant
Honda plans to start building a new hybrid sedan at its plant in Marysville this year.
The auto maker announced today it will invest $23 million and add about 50 new jobs at the Marysville plant, where it will build the 2014 Accord. The car will be the third Honda hybrid model built in North America and will go on sale nationwide this fall. Overall, Honda has announced investments at its four Ohio manufacturing plants of more than $800 million in the past three years.
Steubenville increases security, date rape and bullying programs
The Steubenville school board says it has increased security and is expanding education programs on bullying, date rape and sexual harassment.
The district also is encouraging students and parents with information about an alleged rape of a 16-year-old girl at a series of parties in August to come forward.
Two 16-year-old football players have pleaded innocent to rape charges in the case, which has gained international attention. Images from the night were originally posted, and some early Tweets mocked and blamed the girl. A hacking group posted a later video of another former Steubenville player laughing at the girl and saying she was "dead."
Social media has drawn thousands of protesters to the Ohio River town to argue that others should be charged.
Northfield starts racino work
The transformation of the Northfield Park harness-racing track into a new "racino" with video slots has begun.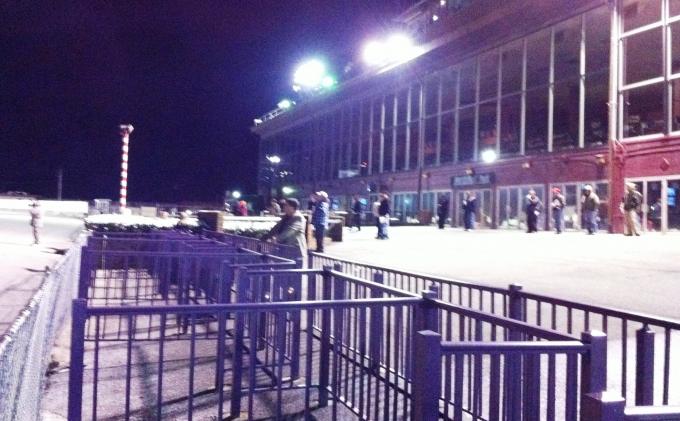 The track and Hard Rock International expect to spend $250 million to $300 million on the transformation. According to the Beacon Journal, the track will have a comedy club, music venue and restaurants, as well as 2,500 slot machines.
The track is between Akron and Cleveland.
Browns coaching competition grows
The Browns now have competition from five other NFL teams looking for a head coach. The Jacksonville Jaguars fired Mike Mularkey today, after one 2-14 season.
The Browns fired their head coach, Pat Shurmur, two weeks ago. The Plain Dealer says team officials interviewed one of their former offensive coordinators, Rob Chudzinski, and Bengals defensive coordinator Mike Zimmer on Wednesday.