Strong sales keep Ron Stidmon trucking back every summer to the Shaker Square Garlic Festival. He hauls 40 varieties of garlic from his farm just across the Pennsylvania border.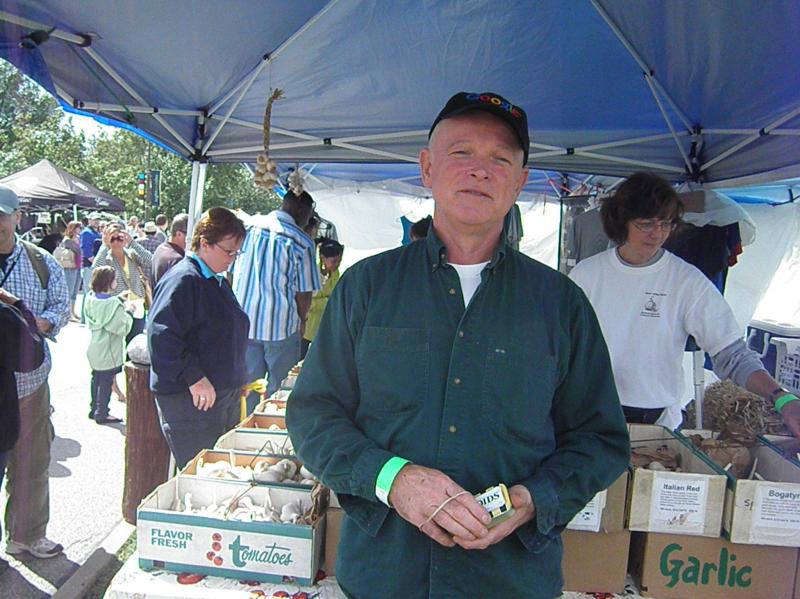 "I moved from New York City to Enon Valley to buy the farm after 9/11. I sort of decided to change my life. My wife was a banker, and I was an executive coach in my last incarnation. I was at that time on blood pressure medication;I was also on cholesterol medication.
"I take nothing now. I'm 63 years old and I feel wonderful."
The key?
"I'll eat at least a clove a day minimum. I mean it's hard to say because it's part of my normal diet. ... But normally it starts at breakfast and ends at dinner."
Just call me Allium Sativum
We know it as garlic, a member of the onion family, but the Latin name is Allium Sativum. Known in folk and herbal medicine for millennia, garlic's getting more notice now in traditional medical circles after studies of its anti-bacterial, anti-oxidant and anti-fungal effects.
Ron Stidmon says garlic's given him a strong body and a healthy business.
"You know (we have a) number of customers … who come to us only because they feel better after they've eaten the garlic. And they find that if they go to the store they get sort of, I hate to use the word crappy, but tasteless garlic."
What you get at the store is not likely to be locally-grown. Most of the world's garlic comes from China.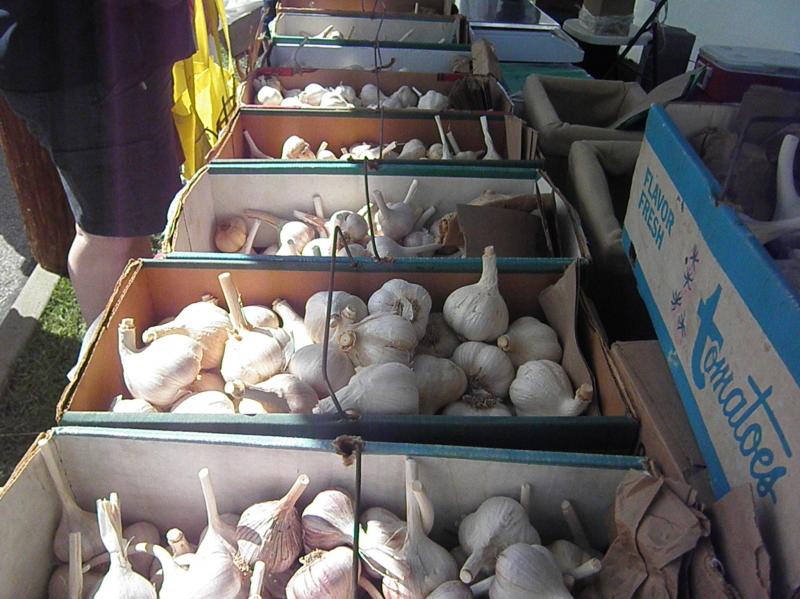 "You're either getting a China white or you're getting a California early. They're two soft-stemmed garlics. They're not grown for flavor. They're not grown for anything other than consistency of color and shape and shelf life. They're boring."
Supermarket garlic is usually "soft-necked." But "hard necks" with stiff stems might be better for your health since they contain more allicin.
And more taste, according to Jake Thaxton of Thaxton's Organic Garlic of Hudson. He's at the festival with 12 varieties including a big, marbled, purple-striped hardneck that's getting a lot of buzz.
"We have the Bogatyr which is not hot, hot up front. It has a really hot finish. So after you eat it, you get the spice. Then we have the Kabar right here, which is hot up front initially and then the spice goes away.
"Your spaghettis, your Italian lasagna, Italian dishes use a lot of the music and the extra-hard German white. They have a longer-lasting flavor, a pretty mild flavor. But you get salsas, you get the guacamoles, they tend to go for the spicier flavors. Give yourself a little bit of kick, a little bit of flavor up front."
Customers like the familiar
Thaxton used to bring nearly twice as many varieties of garlic to the festival, but he says customers want the ones they know.
Tim Bakan grows a lot of the popular varieties at his farm near Hartville in northern Stark County.
"We've got music here. That's a real mild one, real common around here. Then we've got two Germans. One's a German white, one's a German extra-hardy. We call that strong. … And then we have Russian red, which is maybe you could say pungent. If you want just a mild taste you go with the music."
Health as well as flavor
But Nancy Cole comes all the way from Fairview Park for a wild taste. She likes fermented Black garlic. "It takes hours and hours to slow-bake it. It's very, very healthy. It's high in anti-oxidants."
Koreans add black garlic to energy drinks and sell it at health food stores.
The health benefits of any variety of garlic, though, dissipate with cooking, according to executive-coach-turned-garlic-farmer Ron Stidmon. He advises, too, not to be in a rush.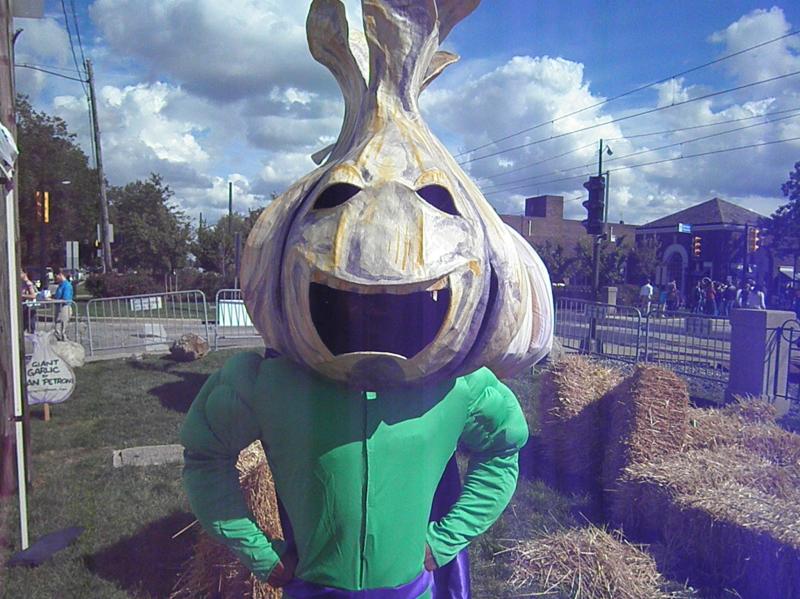 "Garlic needs air to basically express all the chemicals that you want. So normally the best bet is: You get garlic. You clean it. You chop it up or you slice it up, and you let it sit for a couple of minutes before you even think about eating it."
And it's not hard to keep a supply on hand, says farmer Tom Gray, because garlic has a long shelf-life.
"At least six months and then, depending on the variety, some are good for a little longer, more like eight months. But whatever you do, don't put it in the refrigerator. A lot of people put it in the fridge to try to keep it fresh, but that's not good for it. ... You're better off just keeping it in a cool dark spot in a cupboard somewhere in a glass jar."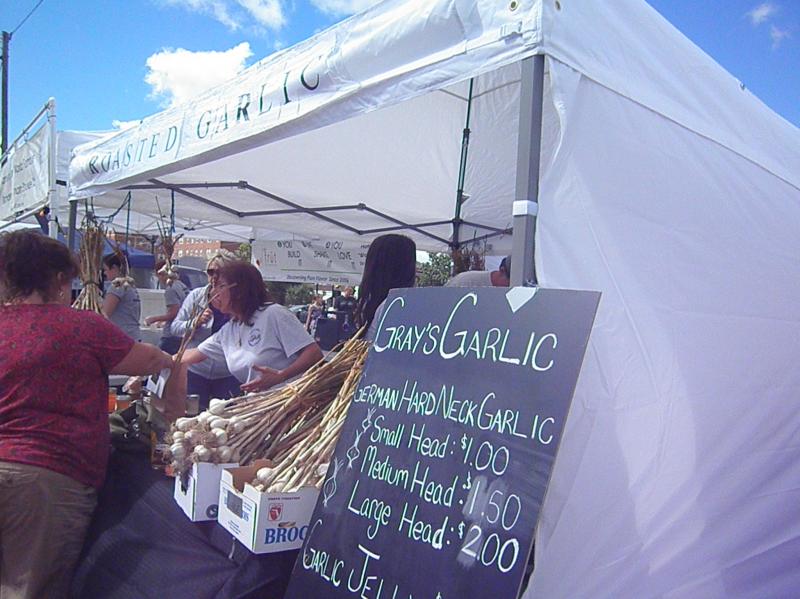 Easy to keep and grow
Gray's a construction worker who got into garlic as a sideline.
"A friend of mine at work give me some garlic. He got me started in it, and the rest is history. This is only our second year here."
Gray grows seven varieties of garlic at his Lorain County farm. He planted 5,000 heads in October to harvest in June.
"My wife is Lebanese so she cooks with a ton of garlic, and we both love it. So we just grew from there. ... Garlic is one of the easiest things to grow in the world. Nothing likes it. The deer won't eat it, the groundhogs, the rabbits; nobody eats it but us."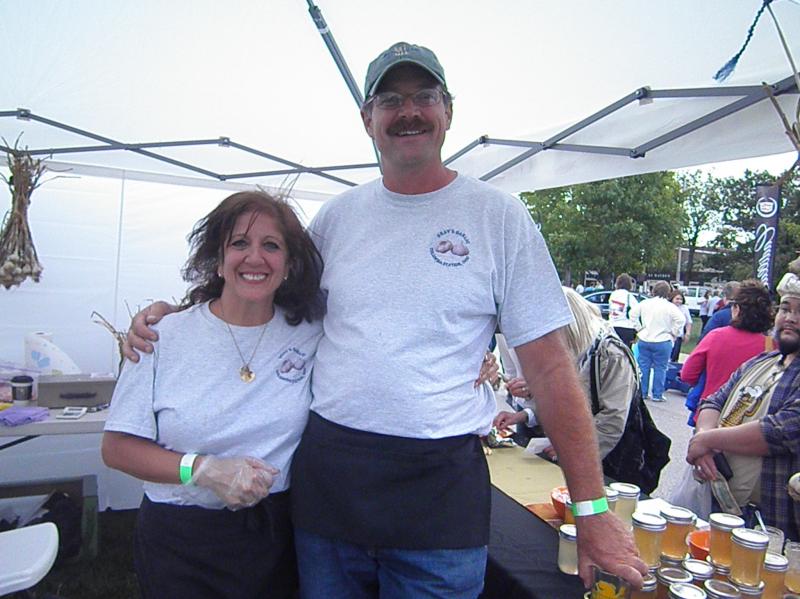 Peeling garlic can be tedious, though, unless you use the chef's trick.
Whack that bulb hard with the heel of your hand or the broad side of your knife and the paper comes right off the cloves.
And that's this week's Quick Bite. Next week: Caribbean treats on Cleveland's west side.