After T.J. Lane allegedly killed three students and wounded three others last February at Chardon High School, the Geauga County Board of Mental Health experienced a flood of calls from around the region seeking help. The head of the agency, Jim Adams, says the surge included everything from difficulty sleeping to more serious issues like drug and alcohol abuse, depression and thoughts of suicide.
"The number of people coming for the first six months after the shooting increased by 20 percent each month. And our 24-hour hotline hit a record in June, July and August, so we know the numbers are very high."
The wait for help stretched to more than a month in most cases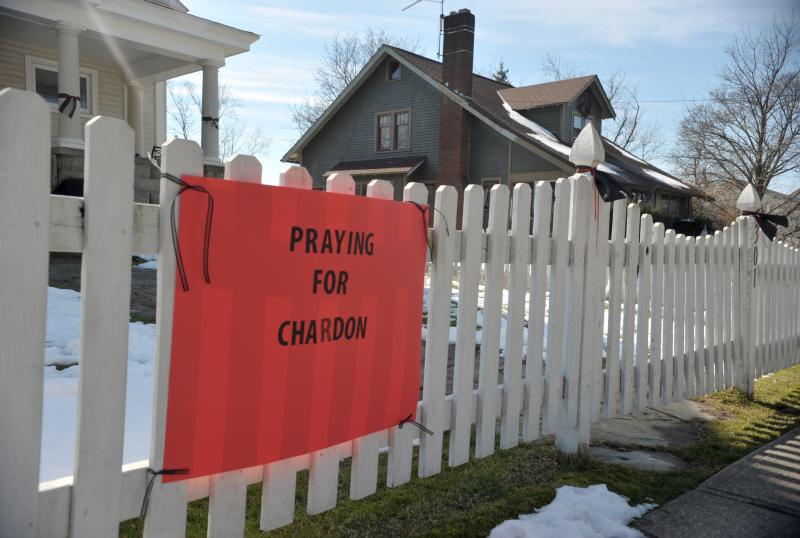 Adams says the agency always has emergency spots open for serious cases that need immediate attention. But last summer, the average wait for less serious cases grew to six-to-10 weeks. Adams says the county had to ask the state for help.
"We proposed and received a grant from the Ohio Department of Health to increase the number of clinicians we have available to the community so we can keep our waiting list as short as possible. We know that if people can get service when they call, the odds that they'll get better sooner and have fewer lingering symptoms are much better."
State aid helped increase mental health services in Geauga County
Geauga County received $200,000 from the state and added two more counselors to its staff, which is now about 25. And Adams says the average wait has gone down to two-to-four weeks.

Last November, county voters turned down an emergency quarter-mill levy to help with the increased need. But they did renew an existing levy, and Adams says the board will adjust its operation to meet demands that have changed since the shooting.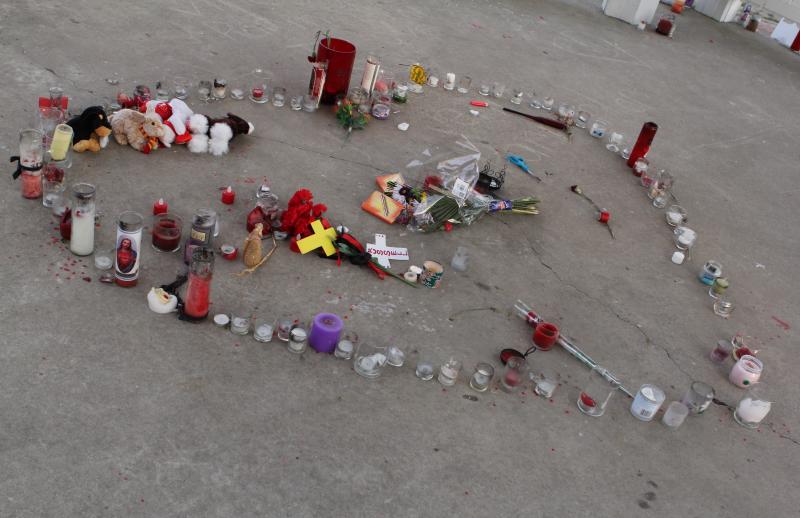 "Closer to the tragedy, a lot of people were in denial and in shock and dealing with a lot of issues at one time. ... That's why we've seen the increase in clientele each month because people started noticing issues with eating and sleeping; their kids were more anxious or concerned than they thought they were at first, and they weren't sure what the response should be like."
Many residents call the shooting a wake-up call for the community
On Chardon's town square sits a log cabin, and red ribbons put up a day after the shootings still hang from trees. Life-long Chardon-area resident Scott Webster says the tragedy woke up the community.
"They want to tear the cabin down and build a new one for $300,000. I hope people now realize that money should be put into the care and preservation of our future, and I don't think that's in a log cabin. Unfortunately, it's 2013 and do we need to see better security and possibly metal detectors at the high school."
A changed psyche
"In the days, weeks and months after the shooting, the town came together. We are small-town America, we're Mayberry. Unfortunately Mayberry has psychotic kids who pull guns on their friends. And like Mayberry used to be, two cops took care of everything (in Chardon), and that's great if it was still 1952 but it's not.

"Everyone is about small town life, but with people coming together, they're realizing there are more underlying causes (of problems) that people don't want to admit to, but they're going to have to."
Inside the nearby Beans Coffee Shop, substitute math teacher Paul Henderstrom says the Chardon-area kids he works with talk about getting back to normal. But he stresses to them that they need to embrace a new normal.
"It's more of a cognitive awareness of, 'What the heck is going on?' and being aware of your surroundings. Coming from a military background, we always talked about situational awareness, and you need to have that. (Especially in a small town), it's easy to get into ... a mindset where you just kick back on the front porch and things will just keep going on as they always have. We need to be more aware of what's going on around us so we can say, 'Something's not quite right and we need to investigate that a little more.'"
Mental health professionals want to learn from T.J. Lane
Meanwhile, Jim Adams of the Geauga County mental health board says, following the shootings, his agency began examining how care is provided, and whether more could have been done to prevent the tragedy. He says counselors are particularly interested in interactions with accused shooter T.J. Lane before the incident to see if they'd missed anything. But Adams says a close examination will have to wait.
"We tried to get access to his records right after the shooting, but we couldn't because the records were sealed. But we hope that after the trial is over we'll be able to look at them and at least we'll know whether or not the system failed and missed someone. Maybe we'll always miss an individual or two in the process of trying to identify people who need help."
But he says the goal is "to make sure we do everything we can for the community, and that includes people who are a danger to themselves or others.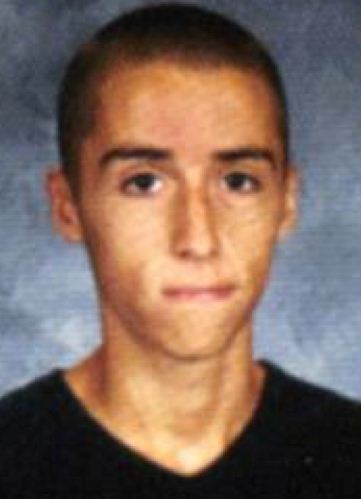 "Our long-term hope is to sit down with him and talk about the shooting. There's a lot of interest nationwide in him because most mass shooters kill themselves or are killed. T.J.'s one of the few living individuals available to talk to and try to understand what's going on."

Adams says after December's school shooting in Newtown, Connecticut, calls for help in Geauga County spiked. And he sent mental health professionals in that devastated community everything that he's learned so far on dealing with the Chardon shooting.