Global warming will continue to dry out the sunbelt states, baking their cities in summer to such a degree that their populations will move back to the Midwest water belt, bringing industry with them.

It could happen.
But don't count on it, says Alessandro Coppola, the author of "Apocalypse Town: Tales from the End of an Urban Civilization."
This week, Coppola shared his take on rust-belt cities at Cleveland State's Levin College of Urban Affairs. His country, Italy, hasn't experienced the enormous mobility that America has, and so people there don't think of cities as winners or losers.

American competition means winners and losers
"Someone could ask you 'Hey Alessandro, how is Rome doing these days?' And you would be shocked because you would associate, at least in Italy, this kind of question with people, not with cities. Cities are there to stay."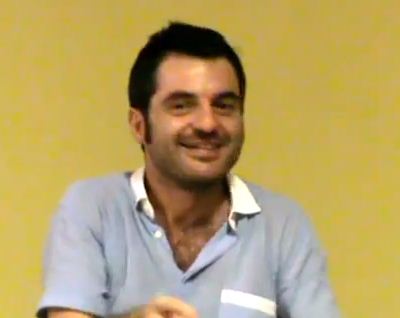 That's why Europeans tend to marvel at the wholesale migration from America's Midwest to its South in the past 40 years. Italy's central government plays a larger role in distributing resources to its cities, so Coppola is interested in how American cities and states competed against each other for investment. He says governments here helped to destabilize older cities.
"Cities competing crazily on taxes, on how unions were not welcome in their territories, on subsidies, on locational packages – all things that in Europe are very hard to do."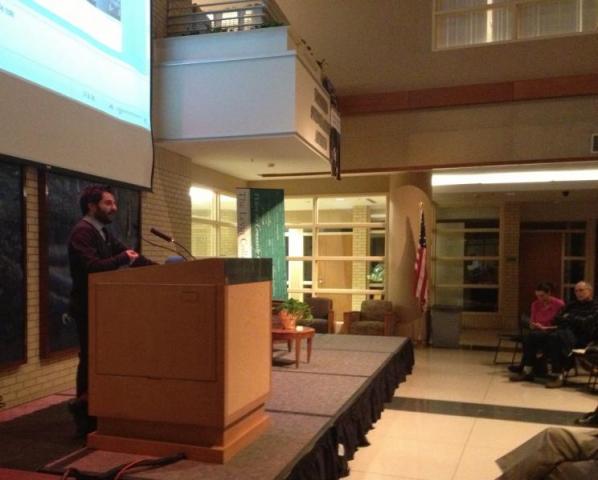 That led to older cities creating enterprise zones and free-trade zones to help revive blighted innercity neighborhoods. But soon, suburban cities were doing the same thing. And then one area would be at war with itself.
"Neighborhood localities would compete for the same capital and people."
Coppola thinks it's time to stop thinking each city can grow its way back to prominence. "This mindset has prevented for many here in shrinking cities to accept reality."
"Smart shrinkage"
Reality, he says, is that rust belt cities will remain smaller. And, by the way, Coppola says his publisher came up with his book title, "Apocalypse Town." He doesn't like it. He's actually impressed by some imaginative ways these cities are adapting.
Among them is Youngstown, where residents are turning vacant lots into vegetable gardens.
In his book, Coppola writes about Youngstown's re-use of Idora Park, a former amusement park, and how such gardens can be a solution to inner city food deserts.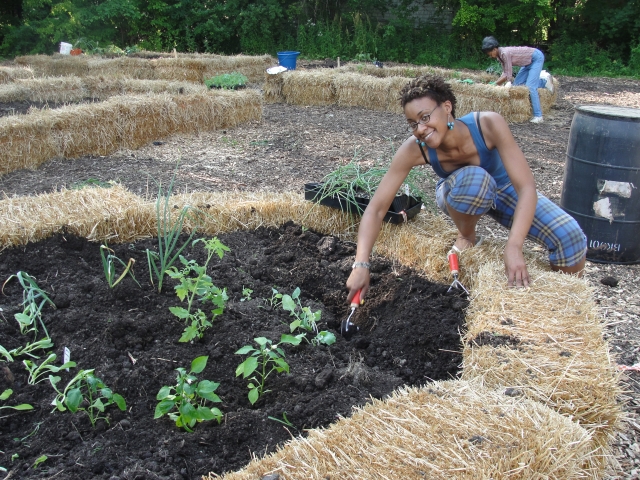 Eventually, Youngstown and Detroit may take shape as archipelagos, with a city core surrounded by greenbelts and island neighborhoods. That design was proposed in England around 1900 for the utopian concept of a "garden city."
Coppola finds other examples of turning negatives into positives. He cites the regional sewer district in Cuyahoga County using empty lots to absorb water runoff.
"In order to fix water loss and water pollution in (the) sewage system in the city you can see how in specific cases this availability of empty land is really a great asset in order to experiment (with) more sustainable management of infrastructures."
Then there's the Cuyahoga County Land Bank, which has taken over hundreds of foreclosed properties. "Planners around the world would dream to have all this land under public control."
Grassroots efforts
What excites Coppola is the grassroots way cities like Youngstown and Cleveland and Detroit are dealing with all that. He's been traveling around Cleveland, meeting with what he calls an American creation – urban activists. The whole idea of community development corporations – run by everyday citizens to restore neighborhoods -- is foreign to him.
"Cleveland is an exceptional place because potentially residents have way more of an edge in shaping the built environment than residents in cities that are way more successful."
It's a "do-it-yourself urbanism," which Alessandro Coppola says gives Cleveland and other Great Lakes cities a chance to move from dystopia to utopia.