The latest report from BioEnterprise shows that in 2012 Greater Cleveland saw more than $226 million in local biomedical venture investments and 43 companies attracting funding, eclipsing Minneapolis and Chicago. Aram Nerpouni, the interim president of the Cleveland-based business development initiative, believes, "it's something everyone should be really excited about."
Nerpouni credits Northeast Ohio's success in 2012 to the steady growth over the last 10 years of initiatives like Cleveland Clinic Innovations, the Global Cardiovascular Innovation Center, the Harrington Discovery Institute launched at University Hospitals, and the work of BioEnterprise.
He says, "we've built up capabilities that help us translate great ideas in medical innovation into companies that attract outside investment, are able to grow and begin hiring."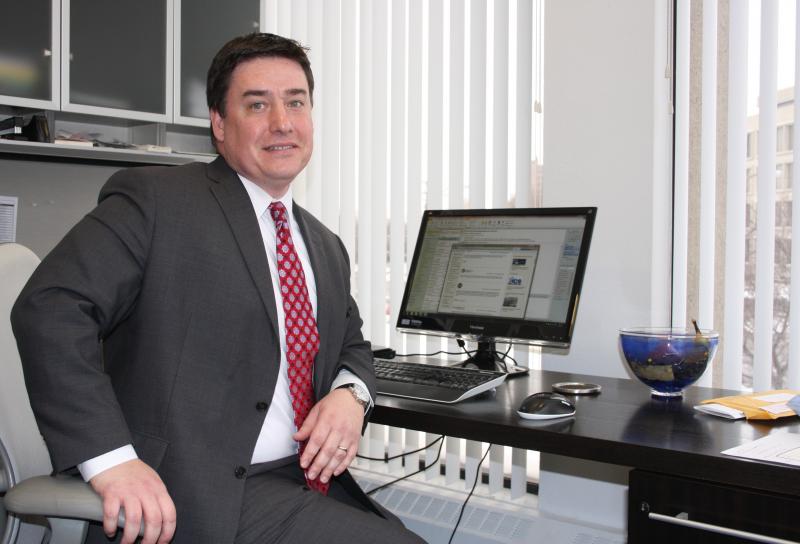 But at the end of the day, Nerpouni says it comes down to the entrepreneurs. "It's having the right people with good ideas and the right support from their institutions to help them grow."
BioEnterprise works with its partners the Cleveland Clinic, University Hospitals, Case Western Reserve University, Austin Bioinnovation Institute in Akron, and Summa - "They're our founders and they sit on our board and push us to chase aspirational goals."
Nerpouni says, "The way we do this is to cheat." For him cheating means a market driven approach. It means going out on a regular basis and talking to about 150 investors, venture capitalists, private equity groups, other investment sources and finding out what sectors they're interested in, what kind of technologies they want to invest in, and what stage of development is attractive. He then comes back to the region and looks for companies that fit that profile. Nerpouni says, "It's like getting answers to the test."
He says, "if the goal is to increase the amount of investment coming into the region and the assumption is that kind of investment coming in will drive company growth and employment growth, then understanding how investors work - where they want to put money to work - is the starting point."
Nerpouni won't make any predictions in terms of dollars for 2013, but he says, "as a region we're very competitive right now - in terms of where investors are putting dollars to work - and I think we're going to have another good year."