Loading...


Courts and Crime



Tuesday, January 29, 2013




Judge orders the release of Akron Police Capt. Prade




His lawyers say DNA clears him of the murder of his wife, and the judge agrees


by WKSU's MARK URYCKI


Reporter
Mark Urycki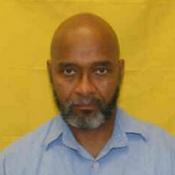 Former Akron Police Capt. Douglas Prade has been in prison for better than a decade.
Courtesy of Ohio Department of Rehabilitation and Corrections
Download (WKSU Only)
In The Region:
The long saga of former Akron police captain Douglas Prade may be over.

Summit County Common Pleas Court Judge Judith Hunter has ordered the release of Prade, who has been serving a life sentence for the murder of his wife.

Dr. Margo Prade was found shot to death in her van in November 1997. Police had no witnesses but prosecutors used bite marks on her arm to link her husband. In 2008, Douglas Prade asked that DNA at the scene be tested and compared. His attorney David Alden says that's what led to the court today finding him innocent.
"We had two experts who said the most likely conclusion here, if you find mail DNA over the bite mark, that was the killers and that DNA was not Douglas Prade's – none of that is disputed. The only conclusion you really can fairly draw from that is that he's innocent, which is the one the judge drew."
The Summit County prosecutor at the time was Maureen O'Connor, now an Ohio Supreme Court justice. Today's prosecutor, Shari Bevan Walsh is appealing Hunter's order. She argues that the DNA evidence is inconclusive and that other evidence connects Prade to the murder.
---
---
---
Stories with Recent Comments