It all came down to the bite mark. In 1998, it was a bite mark on the arm of Dr. Margo Prade that led jurors to decide her police officer husband killed her. This time it was DNA at the bite mark that set him free.
Dr. Prade was found shot to death in her minivan in the parking lot of her office in November 1997.
There were no witnesses. No fingerprints. The DNA evidence was inconclusive.
But there was that bite mark. And evidence that her ex-husband Douglas Prade had been taping her phone calls.
'Let the chips fall'
The lead investigator in the case was Akron police officer Ed Duvall, who told WKYC TV 3 at the time that Douglas Prade was his partner in Internal Affairs.
"My No. 1 objective and the team's No. 1 objective would be to locate and arrest the killer of Dr. Margo Prade. And our policy and credo is basically the chips fall where they may, and if the evidence focuses on one of our own brothers and sisters, then so be it."
Duvall died in 2008. But that evidence he talked about has been questioned by the University of Cincinnati's Innocence Project, which has been on the case for four years. They brought in Cleveland attorney David Alden, who argued that matching Douglas Prade's teeth to the bite marks on the victim was not reliable.
"Even the state's expert on bite marks at the October hearing said a bite mark can only be used in a narrow set of circumstances, which even he agreed weren't present here. … Their bite mark expert at this hearing in October eviscerated all of the bite mark testimony they gave in 1998."
DNA's reliability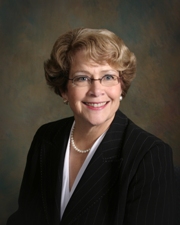 In releasing Prade, Judge Hunter agreed that those experts debunked the notion of bite mark matches.
DNA was another matter. Judge Hunter wrote that whoever bit Dr. Prade was no doubt her killer and new testing methods for DNA -- called the Y chromosome Short Tandem Repeat test -- did identify a male. But it was not Douglas Prade.
Summit County's Assistant Chief Prosecutor Brad Gessner argues that's not what the state's experts found.
"The DNA evidence experts from the Ohio Bureau of Criminal Investigation testified before the judge that this DNA was unreliable and contaminated."
Other charges stand
What's more, Gessner says there was other evidence -- that Capt. Prade had been stalking his ex-wife and that he had wire-tapped her phone calls.
"They were separate charges tried in the same case, (and) those convictions stand. So he was convicted on six counts of interception of wire, oral or electronic communications and one count of possessing criminal tools."
And that's still not enough, ruled Judge Hunter. She said witnesses who thought they saw Douglas Prade at the scene of the crime were not credible; nor was the testimony that Margo Prade had feared her ex-husband.
Hunter wrote that after all the new evidence is taken into account, "the Court is firmly convinced that no reasonable juror would convict the Defendant for the crime of aggravated murder."
Prosecutors have asked for a stay to keep Prade in jail, and filed an appeal with the 9th District Court of Appeals. But if the appeal is successful, Judge Hunter has already granted Douglas Prade a new trial.