Nate Brown sits in front of a storefront in Tower City with a four-foot, bug-eyed furry friend, who introduces himself.
"I'm just Lobo, you know. L-O-B-O. That how I go."
Nate Brown is 20. And this Lobo is actually a replacement for the one Brown got for his 14th birthday. But in puppet years, Lobo looks like he could be nearly 100. His fur's a bit matted; his eyeballs cracked.
That's because Lobo and Brown have spent a lot of time on the street since Brown turned 15.

Becoming and defining homeless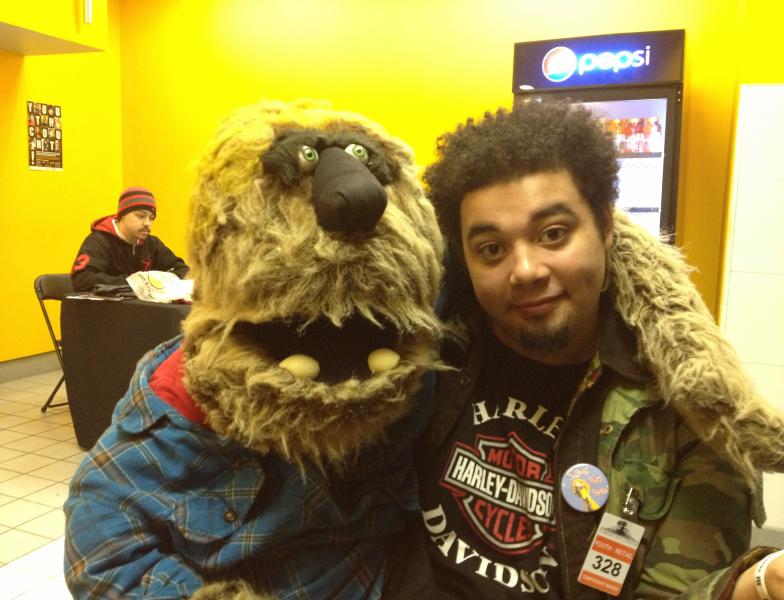 "My home situation hadn't gotten too, too safe. It was kind of a wreck of a place. My mom had some problems, some alcohol issues. She's getting help now, God bless her. But it really was to the point where I wanted to leave; I didn't want to be around her at all. So I would run away frequently, and go to the shelters, youth shelters mainly. And then I got a little bit older and I'd go over to friend's houses."
When Brown was 18, home wasn't even an unappealing option. It burned.
"So for a while, I would hop from place to place, go to one friend's house and then they'd have to throw me out because the landlord's coming or there's a certain time limit I can only stay."
In all that time, Brown only slept on the street one night. It was cold, scary and a friend came and got him.
According to the social service organizers of Cleveland's first "Youth Counts," that makes him typical, and in many ways, uncountable.
Traditional options and no options
Homeless shelters are open to people 18 and older. But Karen McHenry of the social service children's agency called Bellefaire JCB says for many younger people, they're not an option.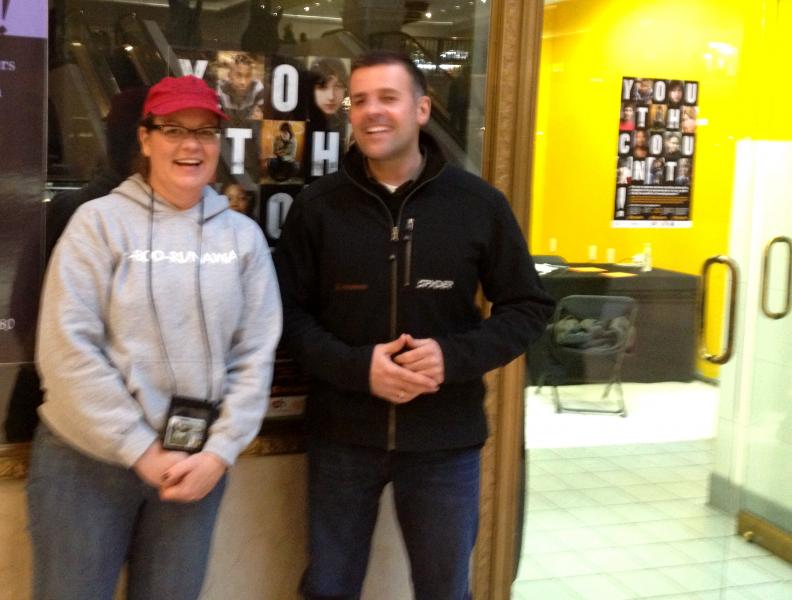 "For a kid from 18-24, to tell them you have to go to 2100 Lakeside, which is the men's shelter, and I mean there's over 320 men in there every night. That itself is a really hard thing to talk to a youth about. So they may say, 'I'd rather stay with my aunt or stay with my Grandma.' And I'm gonna keep staying and staying and staying' until eventually they burn bridges, and that's (when), like Garith and I were saying, they put themselves in risky situations."
Garith is Garith Fulham of the AIDS Task Force of Greater Cleveland. He defines homelessness among young adults – and the risks.
"If they do not have a key; if they don't have a lease; if they can't come and go as they wish. And most of these young people, when they're doubled and tripled up, they are not in a situation where they have any of those things. They are being told when they can go to a place, (and) they might be exchanging things to survive and stay there."
"Things" includes unsafe sex. Which is one reason the AIDS Task Force joined Bellefaire JCB and other community groups, Cuyahoga County's government and the U.S. Department of Housing and Urban Development in spearheading the Youth Counts effort.
Vitamin water and other needs
Which gets us back to the Tower City storefront, donated space not far from the Horseshoe Casino, where McHenry greets kids who stop in, fill out a form and get some other help.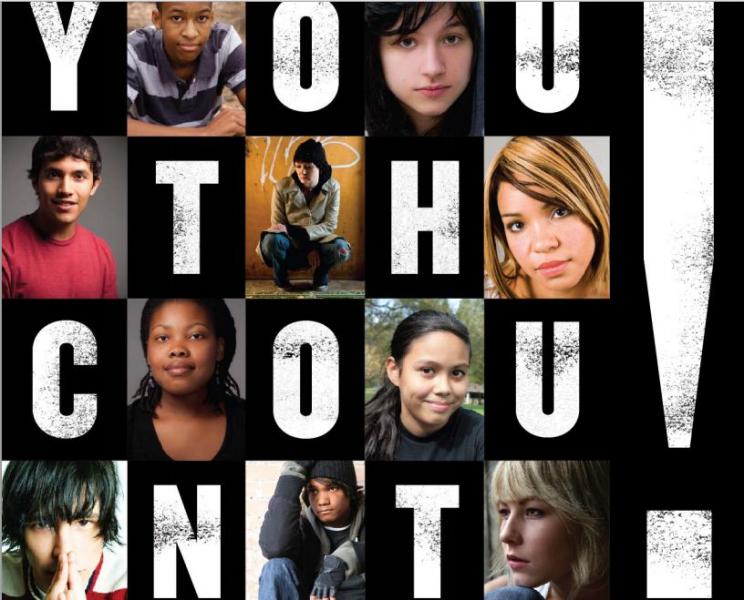 "We have backpacks through the homeless youth hotline with hygiene kits, blankets, snacks and just like some Gatorade and some Vitamin water … just because we know these kids are struggling from meal to meal as well."
The storefront is also not far from Public Square, where chronically homeless people often jockey for a bench.
Many of them fit the federal definition of homeless: People who are out of housing for more than a year, or more than four times over three years. And much of the funding for homeless programs nationally and in Ohio goes toward the chronic cases.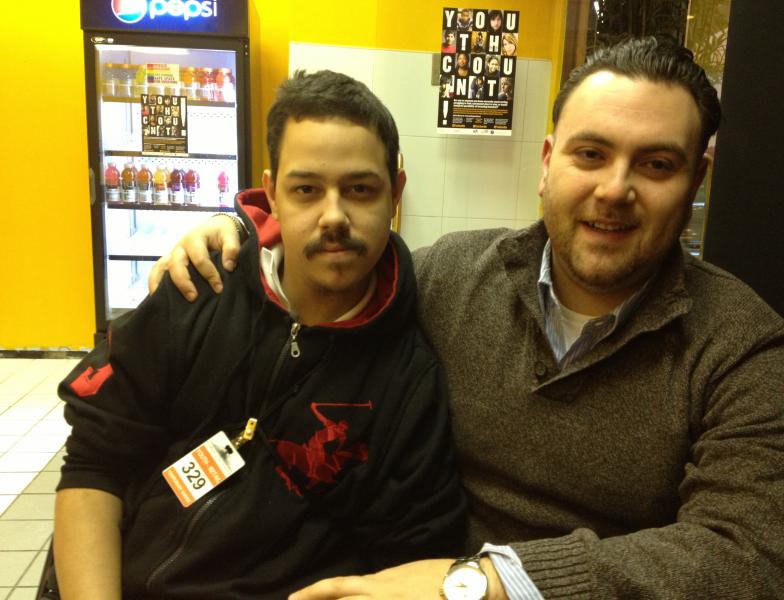 Bryan Kessler gets that. But he also runs Opportunity House, a program for 18-to-24-year-old men in a converted convent in Garfield Heights.
"You're going to want to deal with those with the highest need, of course, especially when you're dealing with such a minute resource. So if you're an 18-year-old and ages out of foster care and goes into a homeless shelter and is there for three months, you're really not eligible for the services that a chronically homeless person is. (So) I'd say that part of what we're doing here is, I guess you could kind of call it prevention."
A key and an opportunity
Opportunity House is on the campus of St. Peter and Paul Parish. A program of the Sisters of Humility of Mary, it pays $1 a year in rent.
The nuns left behind lots of 1960s style furniture and 11,000 square feet of space that allows each of the 13 residents to have a private rooms, a laundry, shared lounges, phone, internet, a kitchen – and a key.
They pay $50 to $350 a month.
The bulk of the program's $220,000 budget goes toward support. The 13 residents have disabilities, most mental, and the staff includes two overnight staff, an evening case manager and – through Bellefaire -- a licensed professional counselor.
George Cortez lives there now. He's pretty matter of fact about what came first.
"I was living in abandoned homes, streets, couches. I was living on a couch behind a school. And I finally decided it wasn't me. I couldn't do it. You don't know what's going to happen out there and I finally decided to just get up, pass on with my life."
Cars and peace of mind
He's in school now, training to be an auto mechanic. And that makes him smile.
"(There's just something) about cars that makes me feel complete."
He's not unlike a lot of 18-to-20-somethings, and a lot like his housemate, Mondy Nazaire.
"I love cars. I think I would like to work on any cars because I just like cars. My brother had a car when he was 20, and every time he was living in the house, I'd always want to say, 'Hey, brother, can I go with you just because I like the car.'"
But working on cars is tough for a kid with an impoverished family in Haiti, and something called "pathological myopia, lattice degeneration and white without pressure."
Kessler translates.
"He has to focus to keep his eyes straight … all day. It becomes very painful."
A $10,000 surgery could fix it. Nazaire has saved up $300.
"If I could see, I'd do two jobs right now. … but I know I really can't."
Still, at least Mondy Nazaire and George Cortez now have what's called permanent, supportive housing at Opportunity House.
Nate Brown, and Lobo have what they consider relatively permanent housing. He's staying with a friend until her lease runs out.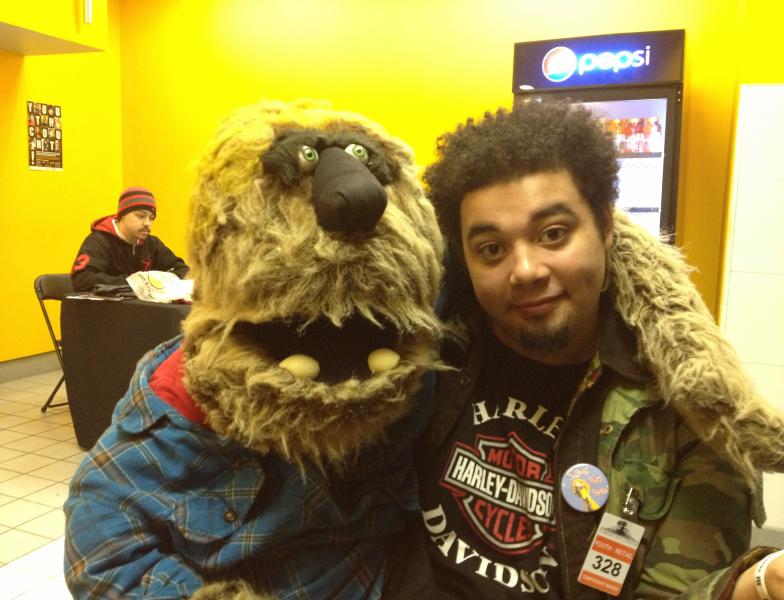 "I've had so many friends that have been homeless, and it's weird. I'll have a home one week and they'll have a home and then they'll not have a home, etc. And … I really hope people can just be secure somewhere. … I really hope people can just feel, 'I have a place to sleep tonight, I have food tonight.' I just want people to have peace of mind especially, that it's OK for now.
The Youth Counts survey was done in conjunction with the more traditional homeless count done each January. Case Western Reserve University is sorting through the data to help Cleveland, the region and the nation get a more accurate picture of what it's like to be young and homeless.