Team1 Marketing bought the 35 thousand seat Rubber Bowl for a little more than a dollar a seat. But they'll likely have to spend at least seven or eight million dollars to renovate it. University of Akron President Luis Proenza said the sale will be good for the city.
"Some excitable additional opportunities for us to enjoy the game and obviously we'll be making some investments that'll help all of us in Akron."
But that low price?
"Hey, we bought it for one dollar so $38,000 is a very very good gain."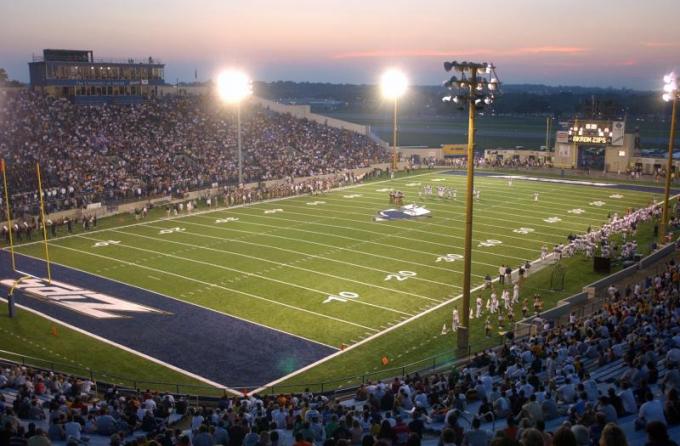 The Rubber Bowl was built as a W-P-A project in 1939 and was owned by the city until 1970 when the University bought it. The old stadium is about 7 miles south of the campus and it's been vacant since the school opened its new $60 million Infocision Stadium on campus in 2008. University architect Ted Curtis says the school has been spending money each year on upkeep at the Rubber Bowl.
"It was wonderful when it opened but it needed a lot of improvement which I guess these new people will provide but the big thing [for us] was it's not on campus"

Curtis says the university's Heisman Lodge, named after Akron's first football coach John Heisman, is not part of the deal. But the lodge may yet be part of the sale. It is tucked in the woods near the stadium and has been used for executive retreats.
Team1 partner Sean Mason said the stadium location is perfect for the USFL team - a large stadium just off I-77 in south Akron and not far from Canton. The league hopes to act as a developmental league for the NFL with play beginning in the Spring of 2014.