Tracking deer at West Creek Reservation
Ellen Brown-Armstrong doesn't mind heading out into the early morning darkness to track deer. She enjoys the awe inspiring quiet of the woods. She's not a hunter, nor forest ranger; she's a Brecksville homemaker and citizen scientist. Brown-Armstrong is one of about three dozen volunteers who are part of a year-long study tracking the urban deer population in one of the Cleveland Metroparks.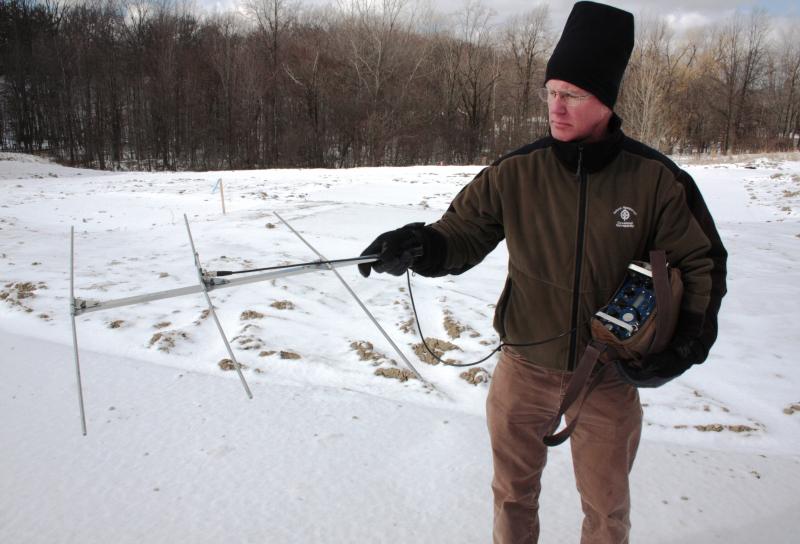 She's not with us on this cold, windy afternoon at Westcreek Reservation in Parma, but Manager of Field Research Terry Robison demonstrates the radio telemetry used by volunteers like her to track the wandering critters. Robison waves a large antenna back and forth until he captures the signal of a doe he calls 225 because of the frequency of its tracking collar. He points to the woods across West Creek: "She's probably over the other side of the hill someplace."
The icy wind convinces us to leave the deer alone for today, but Robison says his crew of volunteers will be back. He says deer are a big issue here for homeowners and drivers, and studying urban wildlife "is an incredibly fascinating subject because the wildlife are learning how to live in urban areas."
The deer study began this spring when a group of volunteers and park staff captured newborn fawns and fitted them with radio collars. Months later, those same volunteers are helping park naturalists gather data on the movements, and survival rates of 14 collared deer at Westcreek.
Robison is grateful for the help tracking the animals. "We just couldn't do it without them." The research at Cleveland Metroparks is part of a growing trend nationwide tapping into the scientific curiosity of people who don't necessarily have scientific training.

A growing citizen science movement
Darlene Cavalier is founder of SciStarter.com, a website that connects people eager to do real science with more than 600 research projects seeking volunteers. From interpreting images from the Hubble Space Telescope to tracking climate change, she says citizen science is changing how science is done. She says the volunteers are making a real contribution to large-scale research, "and more of these projects are taking seriously the fact that there's a real opportunity for collaboration between the volunteers and the project organizers."
Cleveland Metroparks enlists more than 2,000 people to gather data for more than a dozen research projects, from tracking deer to measuring water quality in streams. Park Plant and Restoration Ecologist Constance Hausman says their work of allows her to monitor threatened ash trees along 100 miles of park trails.

Hausman says could not have been done otherwise. "This new wave of citizen science really allows us to involve the public in a very meaningful way, so they are collecting very detail-oriented, rigorous, scientifically sound information that will help all of the programs within the natural resources from an adaptive land-management perspective."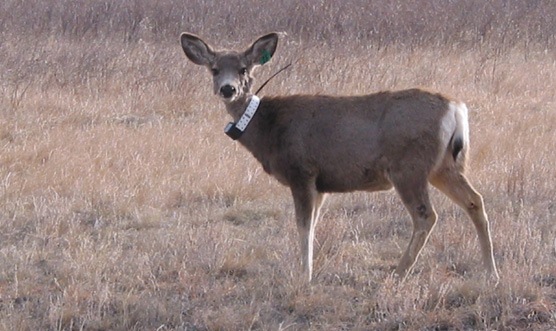 West Creek Watershed Stewardship Center will be a research hub
Back in Parma, Senior Natural Resource Manager for Urban Watersheds Jenn Grieser stands outside the soon-to-be completed West Creek Watershed Stewardship Center. Grieser says when the new $12 million facility opens this spring, it will be the hub for Cleveland Metroparks hands-on outreach projects. "The best education is actually doing it," she says, "not just us telling people but actually get them involved and helping us to collect that information."
Grieser says citizen scientists last year provided about $1 million worth of research manpower for Cleveland Metroparks. Grieser says the new center, and its ongoing research projects, will help deepen the public's connection to nature, using science to strengthen stewardship of Cleveland's emerald necklace.