Akron officials were not too happy when the University of Akron purchased the Quaker Square Crowne Plaza Hotel. It threatened to take one of only two downtown hotels off the market.
In the end, the university kept 65 rooms of the hotel for public use, but 196 rooms were converted to dormitories.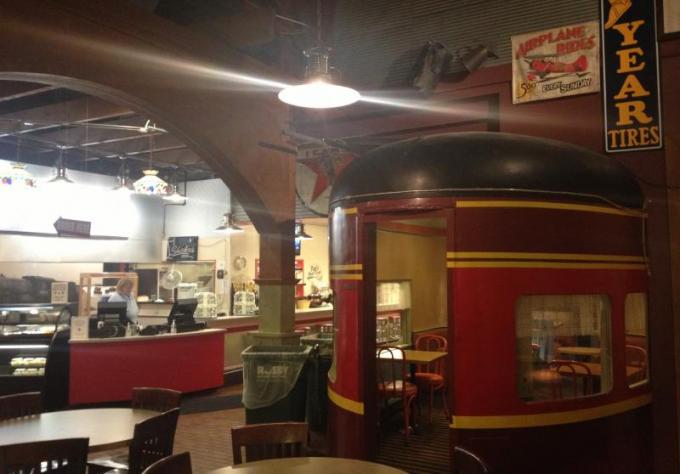 Now, that may change.
"We think there are a lot of opportunities," says school President Luis Proenza. "We've had several inquiries from potential operators. We've had some suggestions from Sasaki & Associates related to our new master plan."
The university has been building new residence halls and rapidly updating its campus for the past few years. That and a slowdown in enrollment have far lessened the need for a residence hall on the west side of the railroad tracks that separate the school from Akron's downtown business district.

Best use?
University Vice President Ted Curtis is the so-called "university architect." He was part of the team that converted the old Quaker Oats grain silos into a hotel in the early 1970's so, "It's sort of my baby."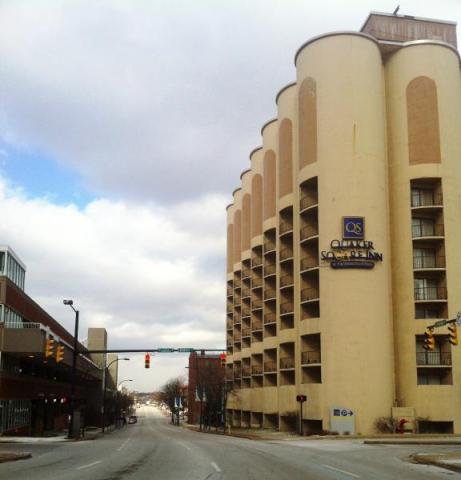 The university paid $22.7 million for Quaker Square, which was cheaper than building a new residence hall. But Curtis knows the building can play a role downtown.
"It's right downtown adjacent to the convention center. To me, ... this really needs to be the convention center hotel for downtown Akron and the downtown Akron hotel."
Most University of Akron freshmen are required to live on campus and  Proenza is not counting out further demand for more dorm rooms.
 "We're also looking to the knowledge that people who live on campus their chances for success improve, so we're exploring whether to act like Ohio State has and to require sophomores also to live on campus."
Concrete walls and floors make them pretty much fire proof and sound proof.  Even with a national chain hotel presence, Proenza says student dorms could be maintained in the building.

A unique history and use
There's probably not a dorm or hotel anywhere in the country quite like Quaker
Square.  Guests sleep in round rooms, 24 feet in diameter, that were once grain silos. Architect Ted Curtis jokes that it went from storing oats to storing folks. 
And restaurants and some shops are still located in the adjoining complex that was built in 1885. It had been a tourist draw containing 35 shops in the 1980's.

Curtis says the university is working on a request for proposals from developers to gauge demand.  The school also has undertaken a feasibility study on all of its housing needs.  It's expected to be complete late this summer.