No change of venue for alleged Chardon shooter
A Geauga County judge has denied a change of venue for T.J. Lane, the teenager accused of shooting six students -- three fatally -- nearly a year ago. Lane's lawyers had argued that he could not get a fair trial in the largely rural corner of Northeast Ohio.

Income taxes, Medicaid and more are expected in Kasich's budget
Gov. John Kasich is expected to release his new two-year budget within the hour. And it's expected to touch on everything from an income tax cut to the expansion of Medicaid to the funding of higher education.
Kasich already highlighted his plans for primary and secondary education last week, including more state money to equalize rich and poor school districts.
The feds are offering Ohio as much as $20 billion if it expands Medicaid to cover more low-income people, something Kasich indicated last week he may be open to doing.
And the governor has repeatedly said he wants to cut state income and small-business taxes – with a special tax on the oil and gas industry helping to make up the difference.
The budget is not expected to include the kind of massive cuts that were in Kasich's first budget. His budget director, Tim Keen, told the Plain Dealer, "The last budget was about stabilizing the state's finances and setting the stage" for economic growth, while this one builds on that.
Westbrook is leaving Cleveland council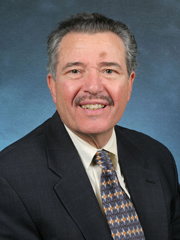 Jay Westbrook is retiring after 33 years on Cleveland City Council.
Westbook announced today his name will not be on the ballot in November and told the Plain Dealer that City Council redistricting played in his decision.
Council will drop from 19 ward seats to 17 next year because the city is losing population. Council must vote by April 1 on new ward maps or the decision is up to Mayor Frank Jackson.
Westbook was a community organizer and veteran's affairs counselor before joining council in 1980.
Are environmental adjustments to fracking fluid enough?
Oil and gas drillers are trying to come up with a nontoxic drilling fluid to combat concerns over environmental damage done by hydraulic fracturing, or fracking.
According to the Associated Press, Halliburton has developed a product that uses only food-industry ingredients, and other companies are working on similar products.
Environmental groups have raised questions about the chemicals in the fluid used to burst apart shale to release trapped gas and oil. But they've also questioned whether the huge increase in drilling will release more salty wastewater from the ground and create an unacceptable level of air pollution.
More snow in more places in Ohio
Parts of the state have gotten more snow already this winter than all of last season. Kids and ski-resort operators are happy, but not the folks who drive around in it. The National Weather Service says the 2 ½ feet of snow in Columbus this season is twice what that area got all of last winter.
Durable goods orders rise
The Commerce Department says factory orders rose 1.8 percent in December over November. Orders for what are called "durable goods" -- which will last more than three years -- climbed 4.3 percent, in large part because of orders for aircraft.