The 85 produce stands that line two sides of the main building of the West Side Market were not directly impacted by the fire's smoke and have been allowed to reopen if they choose. This morning, about half are open, including Rick Calabrese's stand, where he's arranging oranges in a bin beside some cantaloupes and grapefruits. It's his first day back since the fire. He decided not to open last Friday and Saturday, the lucrative days before the Super Bowl. Because of the clean-up, Calabrese says, he and the other produce vendors are still not allowed to go inside where their storage facilities are. So, he can buy only enough fruits and vegetables to get through a business day.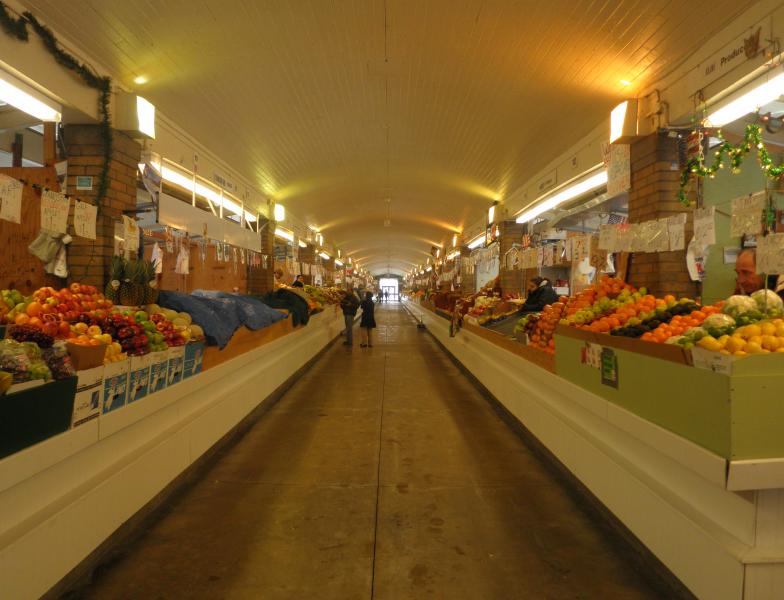 "With the weather being bad and trying to guess what to buy for those two days, I decided to stay home, and a majority of us did.

"We're trying to keep our customers coming back. It's hard without the meat people here because people don't come here just for produce, they want meat too, and visa-versa. So, we're just doing what we can until the main building reopens."
Some vendors taking a serious financial hit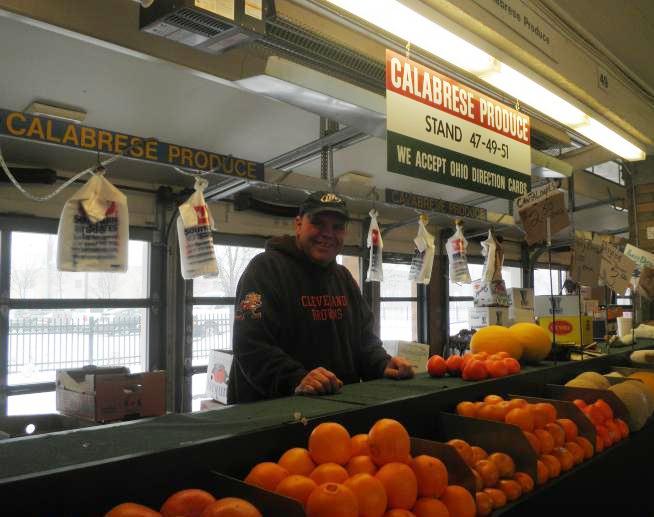 Calabrese says the shut-down is going to be tough on all the vendors, but some will be hurt more than others.
"Our rent is due, we have bills just like everybody else. You have to keep going and not just wait for everything to be cleaned up and then come back to work. Most of us don't have another income; this is it."
Regular West Side Market shoppers showing support
Business is slow, though some loyal customers have returned. Out in the nearly empty parking lot, Kathy Zalinski of Walton Hills is packing the produce she just bought into her car trunk.
"I've been coming here since I was in a stroller, and I've been bringing my own family as well. I was on my way to work and thought I'd stop because we all have to patronize the market now more than ever.
"The vendors have a lot of fruits and vegetables at good prices. I have strawberries, raspberries, potatoes, garlic, but I'd also like to go inside to get baked goods, cheese, spices and things like that."
Market shutdown is hurting some neighboring businesses
Across the street from the market at the Coffee Café and Bakery, Margret Latch is working behind the counter. She says the fire has had a ripple effect on neighboring businesses.
"We buy some of our product from the market, some things that we don't have replacements for and some that we can get at grocery stores, but the market's prices are better. We also get a lot of business from people who come to the market and then stop here."
Cleveland officials say the interior cleanup of the market could take up to 10 days. Then there will be a health inspection that could take several more days before the vendors can reopen. The cause of the fire is still not known.