Ohio's Democratic Sen. Sherrod Brown says he's getting a more receptive audience these days – from everyone from Treasury Secretary designee Jack Lew to conservative columnist George Will – when he talks about his bill to break up the nation's six biggest banks. He also plans to begin anew in pushing his bill to crack down on currency manipulation, starting with China.
Other options:

MP3 Download
(6:16)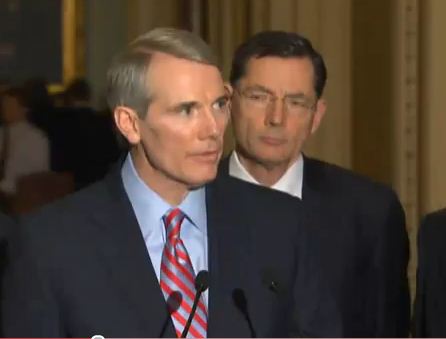 Ohio's other U.S. senator, Republican Rob Portman, is among those who have conceded that he thinks Cordray is qualified. But he insists there's a fundamental flaw with the agency itself, beginning with the lack of an independent or bipartisan board. He's also concerned about the agency's funding.
Other options:

MP3 Download
(0:27)
Cordray isn't the only nominee of President Obama whose confirmation is in trouble. And Ohio Sen.. Sherrod Brown plans to meet next week with his former colleague, Chuck Hagel, who's nomination to be defense secretary has run into a wall of opposition from Republicans. Brown says he's leaning toward voting for Hagel's confirmation.