Loading...


Courts and Crime



Friday, February 8, 2013




A community glad to be out of the headlines




For many Amish in northeast Ohio the Mullet case was troubling on many levels


by WKSU's TIM RUDELL


Reporter
Tim Rudell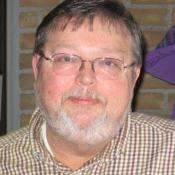 Keith Rathbun, Publisher of The Budget, the international Amish newspaper
Courtesy of TPR
Download (WKSU Only)
In The Region:
News that Sam Mullet will spend 15 years in prison in the now infamous Amish beard-cutting case may be welcome news to northeast Ohio's Amish community. WKSU's Tim Rudell reports.
Bergholz in rural Jefferson County, population 664, is now "on the map" -- its name circulated worldwide in headlines about the beard-and-hair-cutting attacks on its Amish residents by members of a breakaway sect. The bizarre nature of the story and sometimes leering attention of the outside world may have been especially troublesome for the typically private Amish community of northeast Ohio. Keith Rathbun is publisher of The Budget, the international "Amish Newspaper," headquartered in Sugarcreek.

"I think the biggest thing is that this just seems like it has dragged on for ever. And I do think that something like this has fueled the curiosity and the ability for some of these ridiculous shows like 'Amish Mafia' to take place. And, I think that the Amish just really want this closed."

Rathbun says the Ohio Amish community -- at 50,000-strong the largest in the world -- has some conflicting feelings.

Other options:

Windows Media
/

MP3 Download

(0:26)

Pending any appeals, the case is closed for Sam Mullet. For their roles in the attacks, 15 of Mullet's family and followers were sentenced from one to seven years in prison. All, including Mullet, were convicted of federal hate crimes.
---
---
---
Stories with Recent Comments