Loading...


Ohio



Monday, February 11, 2013




Cleveland is recognizing its long-unrecognized black Civil War veterans




The Soldiers and Sailors Monument will be inscribed with the names of 140 men who served


by WKSU's KABIR BHATIA


Reporter
Kabir Bhatia
In The Region:
One hundred and fifty years ago, at the height of the Civil War, Ohio first allowed black men to enlist in its Army regiments. But as of three years ago, many of those men had gone unrecognized for their service. As WKSU's Kabir Bhatia reports, that is about to change.
When the Soldiers and Sailors Monument on Cleveland's Public Square was undergoing a renovation three years ago, researcher Jerry Young felt the time was right to recognize Cuyahoga County's black Civil War vets. The jovial Vietnam vet is a trustee of the monument. And he says they deserve to be remembered for their service, and for the greater risk they faced if captured.

"The best outcome they could possibly have was to be sold back into slavery, or, more than likely, executed on the spot. And that's the reason why these men need to be honored, because they're heroes. They knew that going in, that their life was in so much greater peril than their white counterparts. Abraham Lincoln said, 'If it hadn't been for these men of color, we'd have very easily lost that war.'"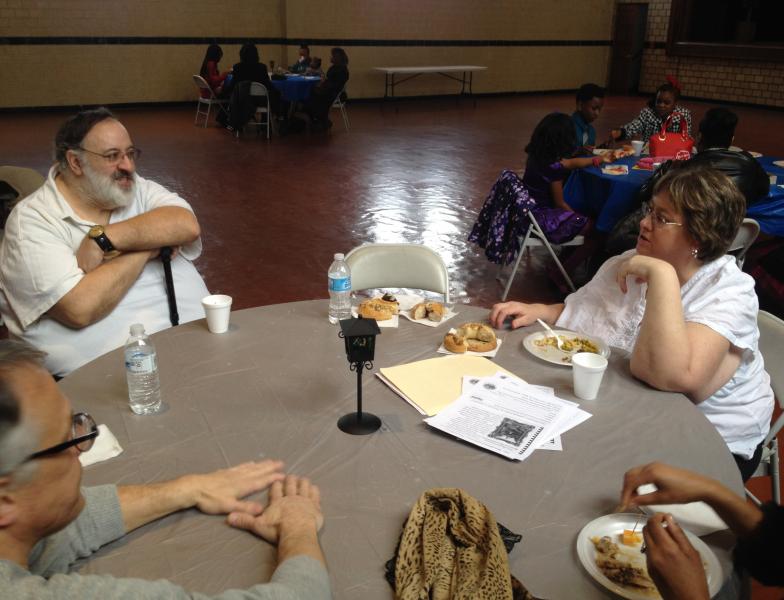 Young is part of team that last month unveiled the names of 140 Cuyahoga County natives who will be inscribed on the monument. He says that 60 more black Civil War vets are very close to being verified; all that's missing is a service record, discharge papers or perhaps one other piece of information. Another 100 men are being researched right now.

A spiritual connection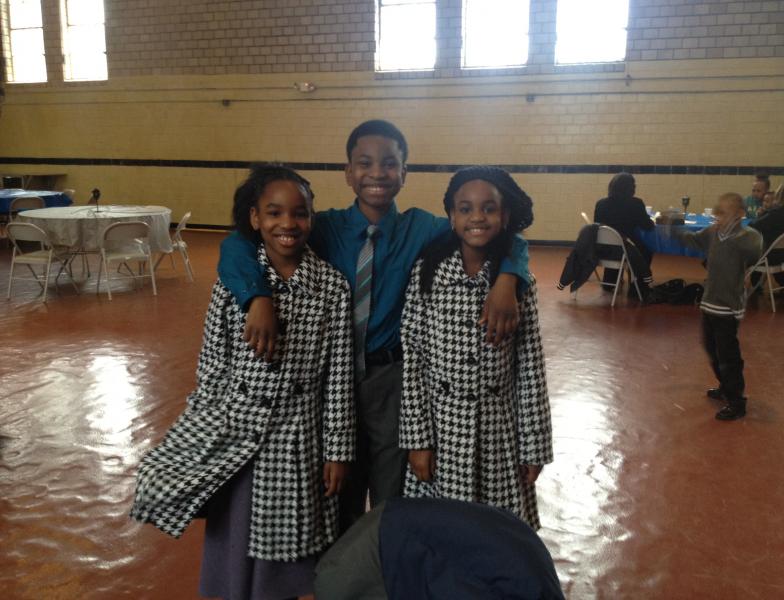 Young was at Full Gospel Evangelistic Center on Cleveland's east side over the weekend, for one of many Black History Month presentations about the vets. The church's pastor, the Rev. Otamus Howard, sees their Civil War sacrifice in a religious light.

"I believe it has a lot to do with their innate nature. Truly we were created in God's own image. And we know that God sacrificed himself for the salvation of many. So to have these courageous men to sacrifice their own lives, it just lines up with who they are."

Asked why it took so long for a project like this to get underway, Elder Callie Johnson also was spiritual in her outlook.

"You think about people in the Bible; it took years and years. You think about Noah, that it took almost 900 years to build the Ark. Sometimes it just takes patience and persistence -- and in patience, persistence. God will prevail. It takes time and it takes someone who has the heart and desire to (correct and complete) history."

The Massachusetts connection
An estimated 400,000 black men served as soldiers in the Civil War, and monument trustee Jerry Young says enlistment rolls show nearly 400 men came from Cuyahoga County. Those who tried to enlist before 1863 had to go to Massachusetts, where several units were made up largely of Buckeye transplants. Faced with tracking down these men and their histories, Young considers it a calling.

"I don't believe in coincidence and I firmly believe God puts us where he wants us. And I think that because of my love for history, Almighty God said, 'OK, Jerry, check this out. It's time.' I really believe that."

This summer, Young is hoping to host Civil War history tours of the Soldiers and Sailors Monument and the Woodland Cemetery. That's where 63 black Civil War vets are known to be buried. Jerry Young and Michelle Day, from the Woodland Cemetery Foundation, will present more information on Cleveland's Civil War history this weekend at the Western Reserve Historical Society.
---
---
---
Stories with Recent Comments