He sounds like the world's worst dinner guest, or maybe the best. Andrew Sullivan talks about sex, politics, and religion.
As a conservative, gay, Catholic he may sound like a walking contradiction but he points out that it's the world we live in, with a bi-racial president who grew up partly in Indonesia, a Pope who resigns, and gays like him getting married.
While youngsters are more open to that complexity, he notes that Christians get a bad rap on college campuses.
"It kind of shocks me in a way to find Christianity understood by the younger generation increasingly as a force of intolerance, control, stigmatization, authoritarianism. "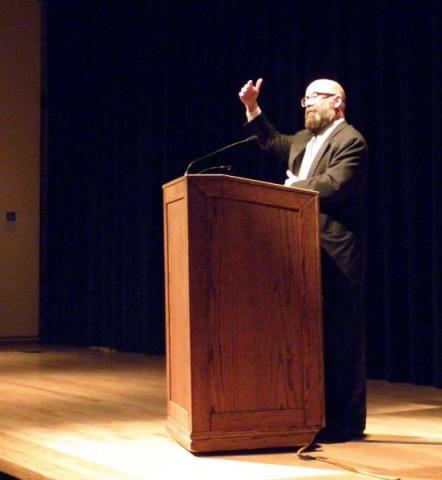 Sullivan says he'd like to be accepted as he accepts people from other religions or people with no religion..
"Because I have never been able not to believe in God."
But there was a moment when he thought God was evil. He was in his late 20's, his bi-polar mother was institutionalized, and he just received word that he was HIV positive - when that was considered a death sentence. But the dark cloud quickly lifted from his mind in what he can only attribute as grace from God. Organized religion, though is something else.
"When you have the strongest movement in American Protestant Christianity is the prosperity gospel, in which Jesus will make you rich, you realize we don't have Christianity in this country any more. That's not Christianity; that's its inversion. "
Conservatism
Although he has long argued in favor of gay marriage and skewers Republicans in his writings, Sullivan considers himself a conservative -one in the model of Irish Statesman Edmund Burke. He says true conservatives want power widely distributed among the people.
"It is the responsibility of conservatives in my view to break up any concentration of power which could impose upon the rest of us a flawed and failed solution. I support breaking up these banks. I favor strong regulation of free markets not because I suspect free markets but because I believe free markets need regulation to work properly. Half these Republicans today that I listen to don't seem to have read Adam Smith at all."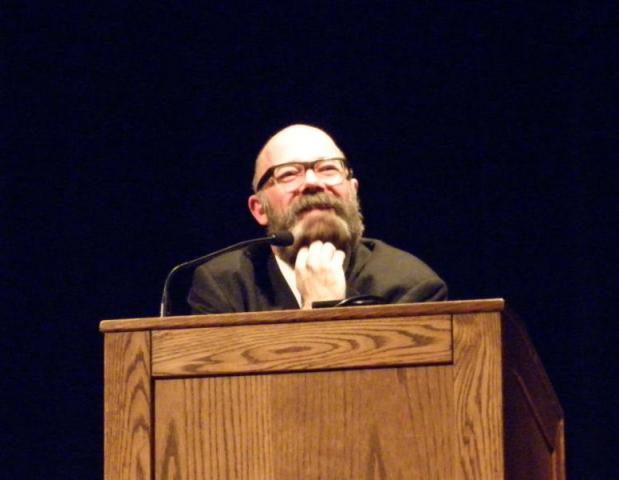 Sullivan says conservatives should avoid governing by ideology and old rules but instead accept moderate change that fits into who we are as a nation.

Homosexuality
He knew he was a homosexual at age 7 or 8, even though he had never heard the word. He doesn't find any conflict with his Catholic faith, even if the Church does.
Sullivan has wrestled to balance his faith and his homosexuality through his life with both biblical and scientific arguments. He says homosexuality is and has been ubiquitous.
"They're right here in Ohio, as much here in Ohio as anywhere else, in every family and every community."
A woman in the audience was part of one of those families. She asked about finding a parish that would accept her gay son.
"The church is more than its hierarchy. The church is you and me and we should let them take our home away from us when our consciences tell us to stay."
Andrew Sullivan says no one likes radical change. But quoting Edmund Burke, he says sometimes things have to change to remain the same.