David Franklin is the director of the Cleveland Museum of Art.
Vivian: "We're sitting in the banquet room of Provenance. You have just been served from the prix-fixe menu for the Picasso exhibit, a seafood dish. And you chose this; have you had that before?"
Franklin: "This would be paella. Yes, I have had this before in Spain, but also I spent some time in Toronto when I was growing up, and I think this became a very trendy dish for university students at that time. Somehow we felt we could make it -- throw anything in there with the saffron rice. This brings back memories, but I have to say, these look like works of art. ... The presentation is very sensitive, impeccable."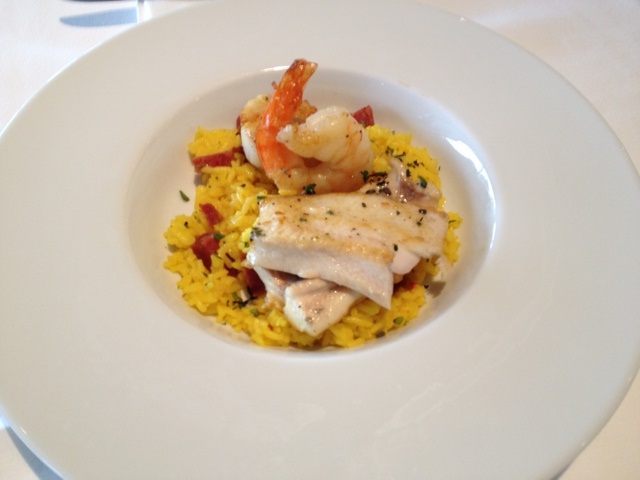 V: "Could you see that in a still life?"
F: "Yes, they look like paintings. You could photograph these and put them on the wall in the contemporary galleries there."
V: "Why does the Cleveland Museum of Art, after so many years, finally have a fine- dining restaurant?"
F: "Well, the museum is really reopening to the world. We've been in an expansion building construction since 2005, so the new restaurant really is just part of the whole new museum and the new galleries, the new atrium, the new Gallery One technological space. And the restaurant just fits in with all that innovation. Also, frankly, Cleveland is just such a great food town(and) ... I think it was important for the museum also to step up locally and become part of that great scene. Honestly, I don't think I've had a bad meal in Cleveland."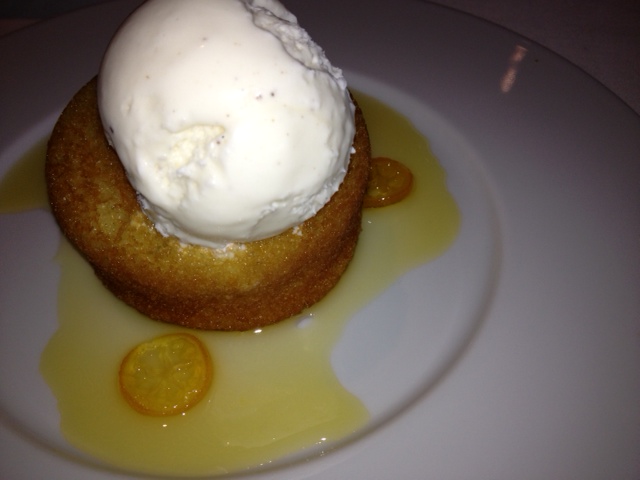 V: "Well, many museums have cafes, sort of cafeteria style, but a place where you can actually sit down with a white tablecloth and order. Why take it to that next level?"
F: "I think our experience of art in the world, as we travel as tourists and so on, food and restaurants are such a big component of that. So I like the idea of having a restaurant where people could come and sit down and have a more extended visit to the museum. And the food just becomes part of that visitor experience.
We really see the museum as a home for all the arts. I would say, too, our inspiration was to curate the restaurant In selecting Doug Katz we had a chef who would think about the content of the museum and curate food, curate menus, that reflect the art on view.
In particular right now, we have (in) a Picasso-focused exhibition one of the extraordinary masterpieces in the collection, 'La Vie,' and Doug created a menu to reflect that enigmatic painting."
V: "What do we know about Picasso and food? We know that he was a man of tremendous appetites."
F: "The mention of appetite and Picasso probably sums it up. He was certainly someone who lived life to the fullest. I think in part, we can all learn from that example. Anything he did, he certainly didn't hold back."
V: "This prix-fixe menu – does that reflect his roots? Would it be food that he might have eaten?"
F: "I think it does. I think, again, the roots are very much in the local cuisine of that region in Spain. But Doug Katz – like any good contemporary chef – adds certain twists to it. So it's really – as contemporary art does – it's really reinventing food using the past as a launch pad. You feel the creativity in the recipes as well that Doug has invented."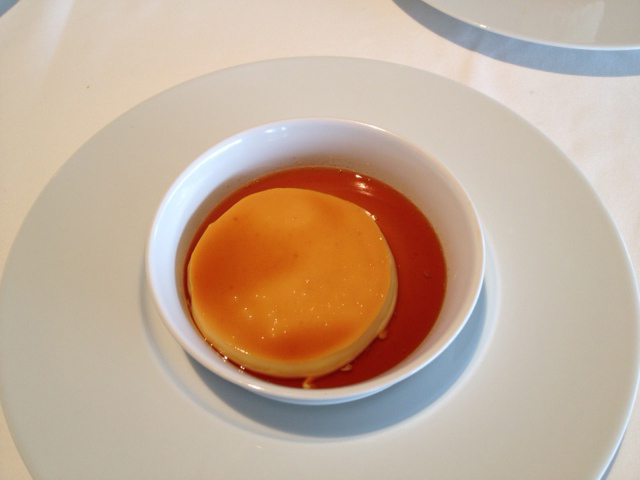 V: "Since Provenance has been open – and it opened in late October – we're sitting here in February, what kind of feedback, what have you heard?"
F: " I personally feel it's been a tremendous success. The staff themselves are very happy to have food of this caliber on the premises. It's putting pressure on our waistlines, so we have to think about that more seriously. But for the public, I do think they've responded very much to the quality and the excellence of the cuisine. And the sensitivity of the menus to reflect the art on view has been a great success and something that we'll continue to build on. I've had many friends ask me to get reservations for them to the main restaurant because it's been sold out on any given night."
V: "And in this final year of this massive transformation of the museum, you have a new restaurant. It's almost like a place to celebrate it all."
F: "Absolutely, and we have a bar here as well, so you can come and have a drink. If you can't get a reservation, try at least to get a seat at the bar, that's my recommendation."
V: "Well, go ahead and enjoy your meal."
F: "Thank you. Bon appetit!"
V: "How is it?"
F: "I shouldn't speak with my mouth full, but I can't help it. It's absolutely delicious, beautiful."