Loading...


Social Issues



Monday, February 18, 2013




Cleveland's West Side Market is open again




A fire on Jan. 30 closed a large portion of the market -- including most of the non-produce stands


by WKSU's KABIR BHATIA


Reporter
Kabir Bhatia
In The Region:
Cleveland's West Side Market is open again after being closed for three weeks due to a fire. WKSU's Kabir Bhatia reports on what that's meant to vendors and their customers.
Dozens of shop owners were busily prepping their booths over the weekend, scrubbing surfaces, arranging shelves and fixtures and receiving fresh orders of meat and cheese. Baked goods were being made throughout the night and into this morning. It's all part of the recovery effort after a fire early on the morning of Jan.30.

Now, the operative words being used to describe the rest of the 100-year-old landmark are "clean" and "bright." Patrick Hearn has served customers in the building off-and-on for 30 years.

"I've never seen it this clean on the inside. I have a new appreciation for some of the items, like the area around the clock and the little friezes that are in the archways. They've been pretty bad for years."


A fresh start
Many business owners have done what Vince Bertonaschi has done. The owner of Vince's Meats used the down time to study, reinvent and improve his operation.

I'm "going to try to have a new floor put in; got rid of a lot of things -- things that you don't think of. Fix this; try to make things easier. You don't do that when you're open."

The upside
But that's a small silver lining for owners who have had to discard smoke-damaged food, sift through insurance paperwork and make do without customers for nearly three weeks. Bob Holcepl, owner of City Roast, says insurance will cover his lost product, but not lost wages or sales.

"Everything in the market is fresh this week, for sure because everything's been replaced. I lost 500 pounds of tea, I lost 240 pounds of coffee. I lost thousands and thousands of dollars worth of other products and other equipment. And (then there's) the frustration of not being able to serve your customers. You just want to get back to work."

Excited customers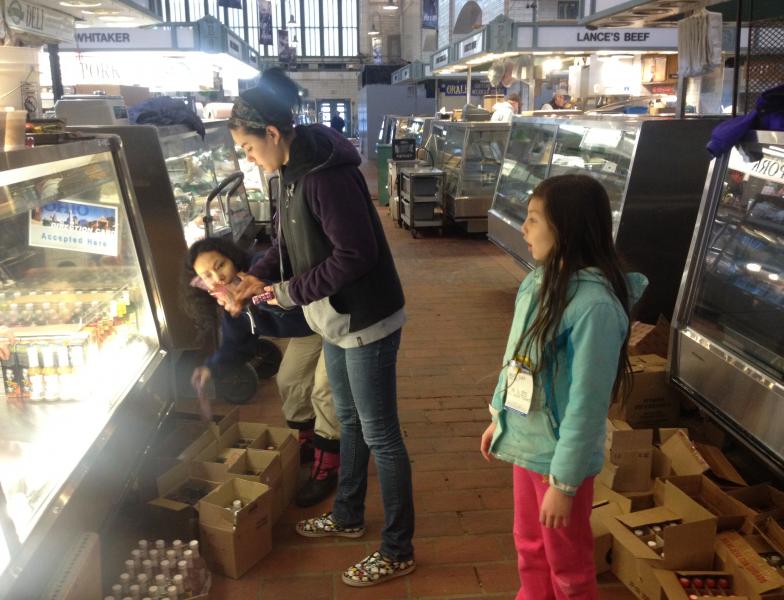 Over the weekend, customers were trying to peek through the dozens of locked doors for a glimpse of the repairs. James Howard works nearby and says traffic has been slow since last month. He's thrilled the market is reopening, both for his business and his palette.

"I'm waiting for my favorite cheese-stand lady to open up. And I get some of my meats there. I like getting my cheese better there than from Dave's. It's softer, and it stays in your refrigerator a whole month without going bad. They got a lot of good fresh meat, pretty meat. And I miss getting my sweet things out of there, like brownies and cookies and things."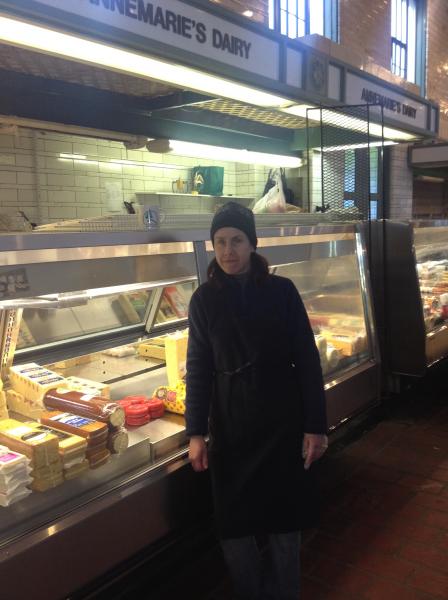 Many merchants thought the re-opening would take months, and say they may need a few extra days to get their selections and varieties back to normal.
No cause has yet been determined for the fire, which started at Sebastian's Meats and spread to a neighboring stall.
---
---
---
Stories with Recent Comments