In the Geauga County courtroom, Lane wore a green button-down shirt and had a close cropped haircut. Common Pleas Judge David Fuhry asked Lane about his understanding of the count proceedings against him and the consequences of pleading guilty. With his family and victim's families in the courtroom, Lane answered with simple yes's and no's.
"So, you're pleading to purposely and with prior calculation causing the death of Demetrius Hewlin, aggravated murder. Is that correct?" the judge asked.
"Yes, your honor."
"And you're also pleading guilty to using a firearm."
"Yes, your honor."

Hewlin was 16. So was another of the three boys fatally shot the morning of Feb. 27, 2012, Daniel Parmertor. The third, Russell King Jr., was 17.
Lane could still spend life in prison
Lane could receive up to three life sentences without parole for the three aggravated murder charges, plus more time for attempted aggravated murder and felonious assault for shooting three other students.

Each charge includes an extra three years in prison because Lane used a gun.Judge Fuhry will sentence Lane on March 19th. Lane cannot receive the death penalty because he was under 18 when the shootings occurred.

Last year, a psychiatrist diagnosed Lane with depression and hallucinations, which supported the insanity plea. Following the shootings, Lane told police he did it, but he didn't know why he pulled the trigger. Lane's attorneys say they do not support his decision to plead guilty, and that it was his decision alone.

Lane's guilty plea has wide community support
Geauga County Prosecutor Jim Flaiz says a plea bargain had been in the works for some time. And he adds that all the victims and their families support the decision.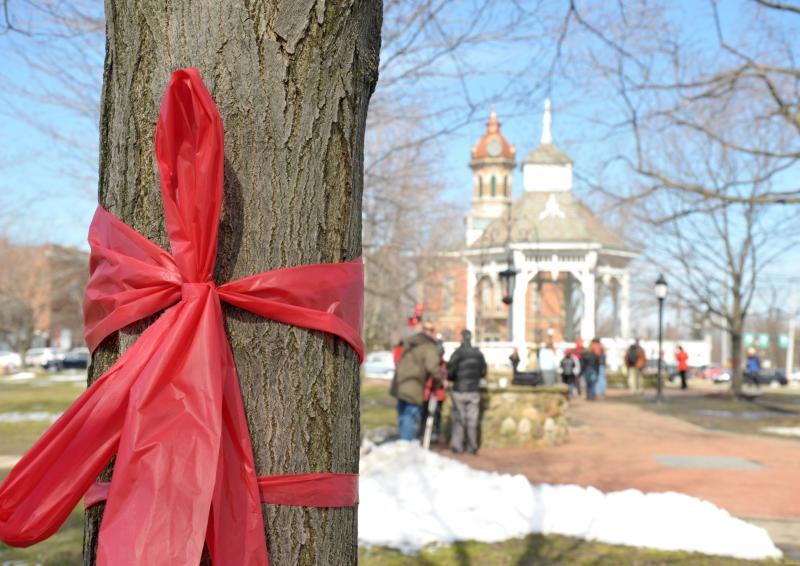 "The community, the families, the victims have told us, ... that this defendant should never leaving prison (and that) would be the most fair and just result in this case. We'll recommend to the judge that he fashion a sentence that is fair and just under the circumstances, and the circumstances speak for themselves."
Flaiz believes the guilty plea yields the same outcome that a lengthy jury trial would have.

The trial had been delayed several times and no starting date had been set. Attorneys for both sides say the timing of Lane's change of plea was not linked to shooting's one-year mark.


Here is the list of commemmorative events in Chardon to mark the one-year anniversary of the shooting:
http://www.chardon.k12.oh.us/protected/ArticleView.aspx?iid=6GY2PII&dasi=3GIY