A representative of an organization called the Coalition Against Bigger Trucks warned Summit County Council that the Ohio Senate may be as little as one week away from increasing weight limits on trucks in Ohio, from 80,000 to 90,000 pounds. Brian Shuford said the larger trucks will do more damage. His organization is funded by the railroad industry, which has a vested interested in competing with the trucking industry
But the government affairs liaison for the Summit County Engineer told council her office agrees.
Heidi Swindell says state officials indicated this might be coming last year, so many counties signed memoranda of understanding with trucking companies.
"It's a case-by-case scenario, but mostly the memorandum says if we need to build-up a road better for your trucks to go across, the company needs to bear that cost, or if it damages the road, the company has to bear that cost. But with the higher load we might be seeing more damage. "
Trucks can lessen the pounds per square inch load by adding more axles, but that doesn't help the stress on bridges. Ohio reportedly has more bridges than any state other than Texas.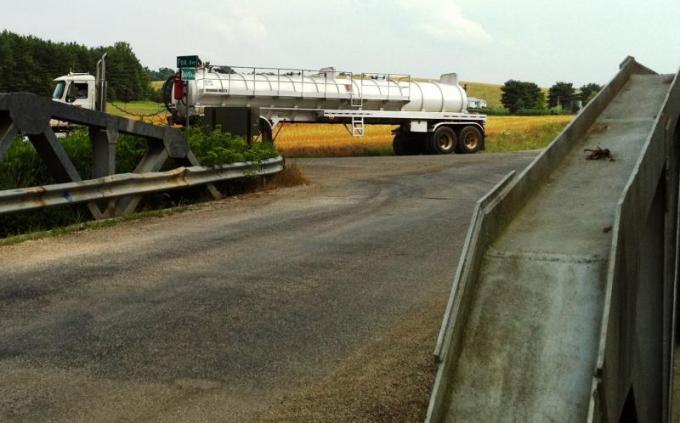 "Since Summit County has been in existence, we've been building bridges in a certain way so all 317 bridges have been built for 80,000 [pounds]."
Swindell says the County Engineers Association of Ohio is against the higher loads and wants officials to speak out against it. The association estimates the total cost to Ohio counties for handling the increased truck weights at $40 million. Several members of Summit County Council said they have contacted area state senators to urge a "no" vote on the increased weight limit.