Puccini's tragic "Madame Butterfly" launched Cleveland Opera in 1976. Puccini's comic opera "Gianni Schicchi" is part of Kent State Opera's spring concert.
Puccini lives on in our region, but professional productions are rare. The final curtain fell on Cleveland Opera in 2004. From the mid-1970s through the '80s and '90s, there were lavish, gorgeous, grand-scale productions at the State Theater in Playhouse Square. Then the opera company ran into financial trouble and folded. An effort in 2007 to revive it failed just three years later.
New hope stems from students' enthusiasm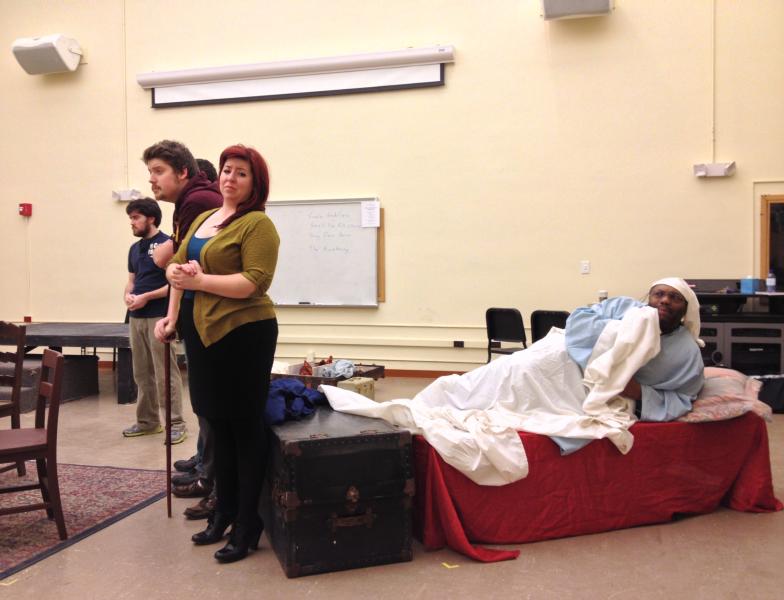 But the past might not be prelude. Kent State Opera Director Marla Berg sees a brighter future for her students.
"It's my first year and so it's trial by fire sometimes. But it's very, very exciting. This production is going to be fabulous."
Baritone Darryl Lewis, a graduate teaching assistant and the star of the show, spends a lot of his time on stage lying on a death bed, a rather flimsy one. It collapsed under him at rehearsal.
Show must go on
"I am playing the role of Gianni Schicchi."
Who is this guy?
"A man who loves his daughter a great deal."
And that means impersonating somebody to fake a will?
"He will impersonate the dead to make sure that his daughter gets the man who she wants and finds happiness.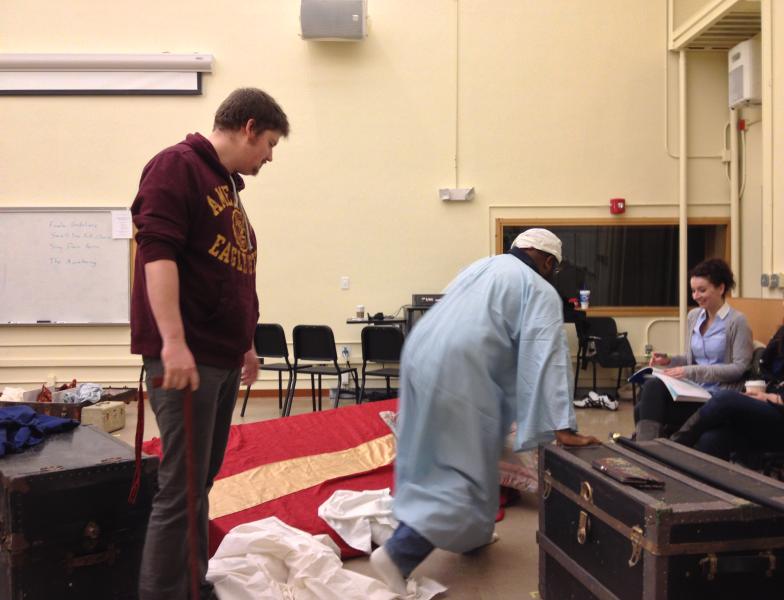 It's a very madcap opera.
"I absolutely enjoy that part of it," he says, even the unscripted part when he fell out of bed.
"Even if that were part of the show, I could still make it work and it would be funny."
There's confidence.
"Yeah."
And confidence is key.
Coaching and encouragement builds confidence
Soprano Marita Tornabene plays Lauretta, Gianni Schicchi's beloved daughter. With a music degree from Ashland University, she's working hard now towards a certificate in opera performance from Kent.
"When you feel like you're down and you feel like. 'This is enough, I can't do this anymore,' all of a sudden someone walks by and gives you a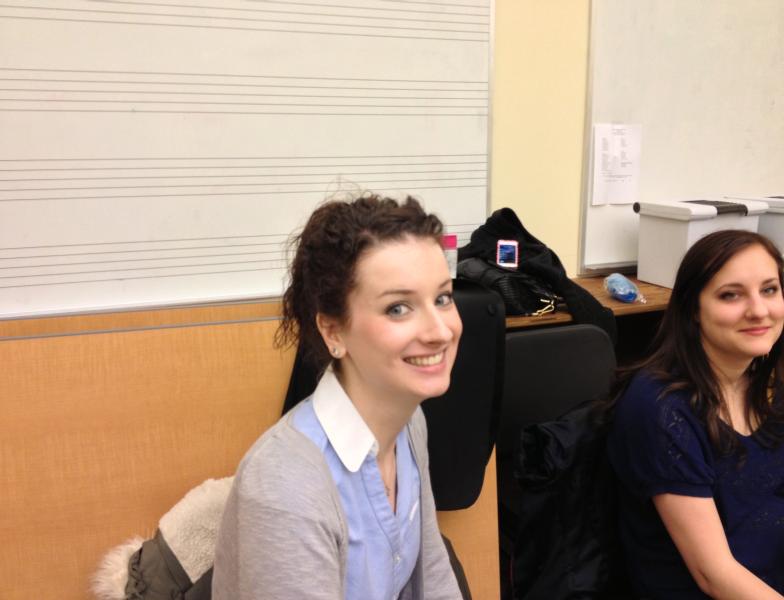 comment and you're like, 'Yeah. I can do this.'"
Alfred Anderson retired in 2010, after more than two decades directing the University of Akron's opera program. He's guest directing here in Kent and the students have been hanging on his every word.
"It's very gratifying of course and reassuring to see their interest in trying to learn what I'm trying to impart."
Anderson and Berg are grooming these young talents for key roles once the economy's right for grand opera's return to the region.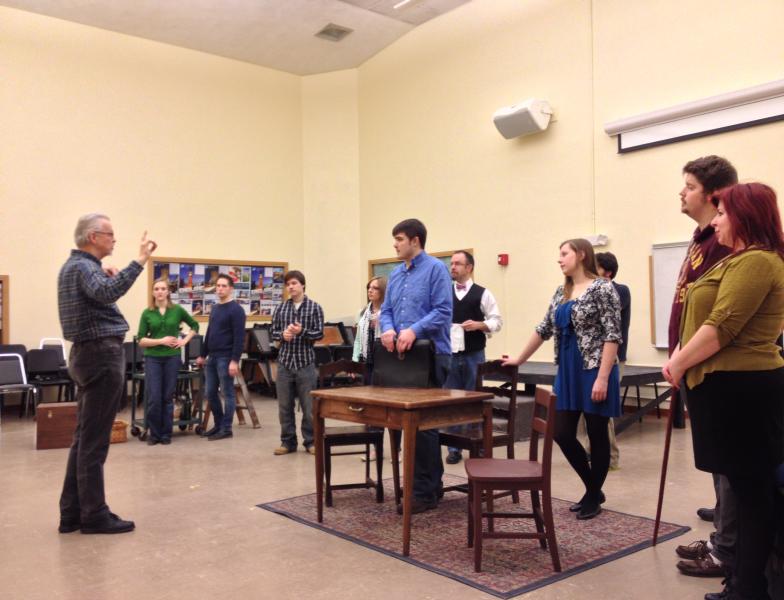 "And in the meantime, it's opera programs like this that help keep it alive and help create singers for the future and audiences for the future."
Not grand but do-able
It's an expensive art form, but creative cost-cutting makes an annual fully-staged production possible at Kent. Marla Berg borrowed and repurposed old set pieces and furniture from the theater department.
"I have several students working to do the costuming and normally we would have a costume person."
Do the students do their own makeup?
"Their own makeup; their own hair. So in a lot of ways these kids are challenged even more. And maybe that's a good thing in an educational setting, because you know all the ins and outs and anything can happen. It's live theater."
Arduous training includes learning languages
Mastering foreign languages is part of an opera singer's training.
Tenor Ryan Fitzgerald sings the role of Rinuccio in "Gianni Schicchi," one of many roles he's performed in the last four years.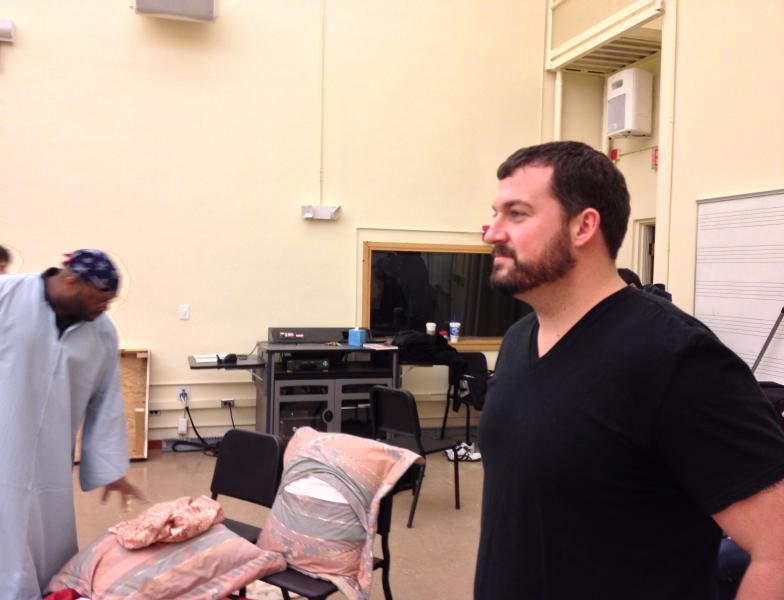 "I have sung so far in Russian. I have sung in, obviously, Italian, French, German, English. And for choruses, I've done some languages like Swahili and Aramaic. It's very difficult. It takes a lot of practice."
And a whole lot of self-confidence.
"Once you have tha,t it's a blast. There's nothing like it. There's nothing more fun."
The relevance of opera strikes a chord
And nothing more meaningful for baritone Mac Wood. A third-year voice performance major, he plays Marco in "Gianni Schicchi."
"All the themes in opera are things that we deal with in life every day. Most of opera is either about death or love or money. This one is cool because it's about all three. I think so many people don't realize that. So once they experience it, I think most people begin to love it."
Kent State Opera's Spring production combines two other one-act operas with "Gianni Schicchi": Samuel Barber's "A Hand of Bridge" and Mozart's "The Impressario."
The concert begins at 7:30 Friday, Saturday, and Sunday night at Ludwig Recital Hall in Kent State's Hugh A. Glauser School of Music.