Loading...


Education



Monday, March 11, 2013




State takeovers for failing schools are rare in Ohio




Problems in Cleveland and Lorain may add two more to the short list


by WKSU's M.L. SCHULTZE


Web Editor
M.L. Schultze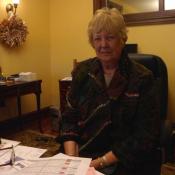 Adrienne O'Neill heads the Stark Education Partnership and commission in the state that has taken over a failing school district.
Courtesy of M.L. Schultze
Download (WKSU Only)
In The Region:
The most recent state report cards put Cleveland and Lorain on the short list of school districts facing partial state takeovers. The mechanism of the state takeover has only happened in one other school district in Ohio – Youngstown. WKSU's M.L. Schultze spoke with the woman who heads the Academic Distress Commission trying to pull Youngstown schools out of academic emergency.
---
---
---
Stories with Recent Comments