President Obama says the national Sustainable Communities effort is meant to make "sure affordable housing exists in close proximity to jobs and transportation." Shorter travel times, he's says, mean safer, greener, more livable communities.
Economist and consultant Rob Gaudin's analysis of Northeast Ohio indicates the job growth is outside the cities and the people who need the jobs live inside the cities.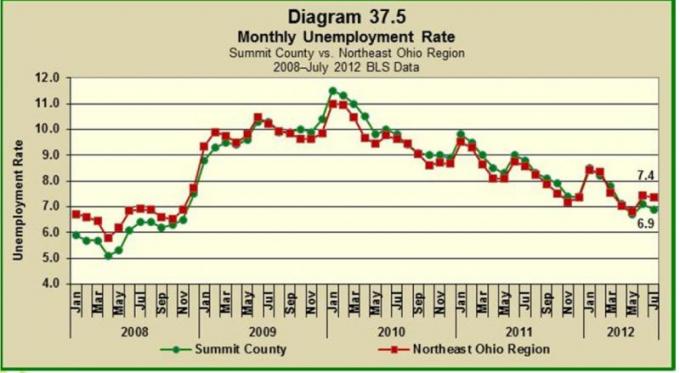 Housing loans dropped precipitously with the Great Recession, but Gaudin says for much longer than that -- the past 20 years -- minorities were more often denied loans or more likely to get high-interest loans.
"Selected minorities tend to have a higher incidence of predatory-style loan or wind up with institutions whose primary product was a predatory-style loan. That hasn't changed."
Gaudin says local governments sometimes isolate poor people by passing laws or zoning rules that require large lots, which only wealthy people can afford.
"In the long run, you wind up concentrating poverty in certain area. Those are questions we should review. Is that what you really want?"
What Northeastern Ohio wants is what the consortium is looking to find out. Over the next six months, it'll be asking local citizens about the economy, transportation, quality of life, land use and the environment. Spokesman Jeff Anderle says it wants to offer a framework for a more sustainable region by September.
"What we'll be delivering is not necessarily a plan but a vision and a framework for the future and, along with that, some tools and products to look at, ... what kind of tools do different agencies and governments need to implement those."
Some of the local governments are on board. The consortium members includes Akron, Canton, Youngstown, Elyria, and Cleveland.