The village hall parking lot is full. So's the one across the street. It's not hard for out-of-towners to find the place: Arrows atop village stop signs all point the way.
The docket is called
It's 3 o'clock on a Wednesday afternoon in Linndale Mayor's Court. The roughly 50 people on the day's docket crowd into the courtroom, which doubles as village council chambers.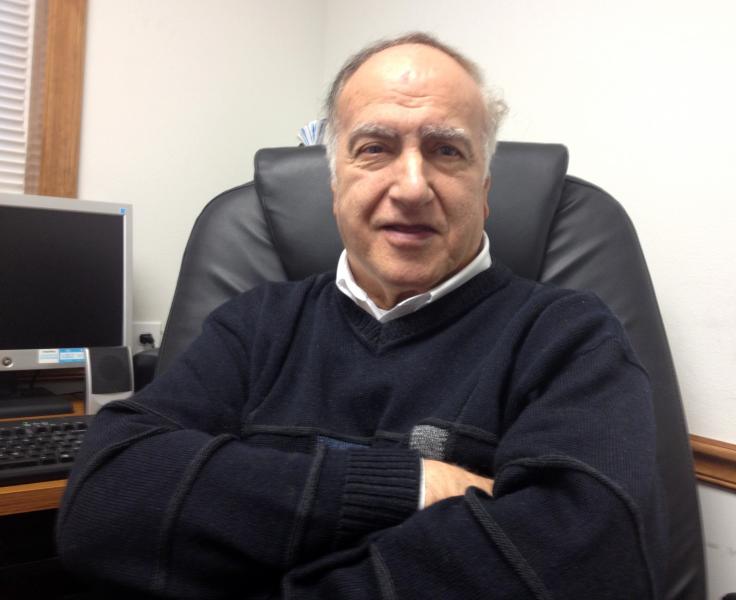 Sitting in the mayor's chair is George Sadd. He's not the mayor. But Ohio law only allows mayors with legal training to run their own courts. Otherwise, they have to turn it over to a magistrate.
"I've never seen so many unhappy looking faces. Come on guys, smile. This is traffic court; this is not felonious murder court."
Sadd is retired from his job as a prosecutor and has been chief (and only) magistrate of Linndale Mayor's Court for about five years.
He's a bit touchy about Linndale's reputation as a notorious speed trap.
"Linndale's not a place where we issue tickets just to collect money. We issue tickets to enforce the law and to provide a measure of safety for people who come through the village of Linndale."
Valuable real estate
The village of Linndale stradles a 422-yard stretch of I-71 just west of

Cleveland. It has no on-or-off ramps, but each year drivers pulled over here account for much of the town's nearly million-dollar budget.
According to the Ohio Supreme Court, Linndale's mayor's court handled 4,604 cases in 2011. That's 26 citations for every man, woman and child living in the village.
Law Director George Simon says the numbers are a symbol of good law enforcement.
"This isn't about that we have 200 residents or 179 residents or disproportional. If you're not speeding you would not be getting a ticket. You don't have to speed. "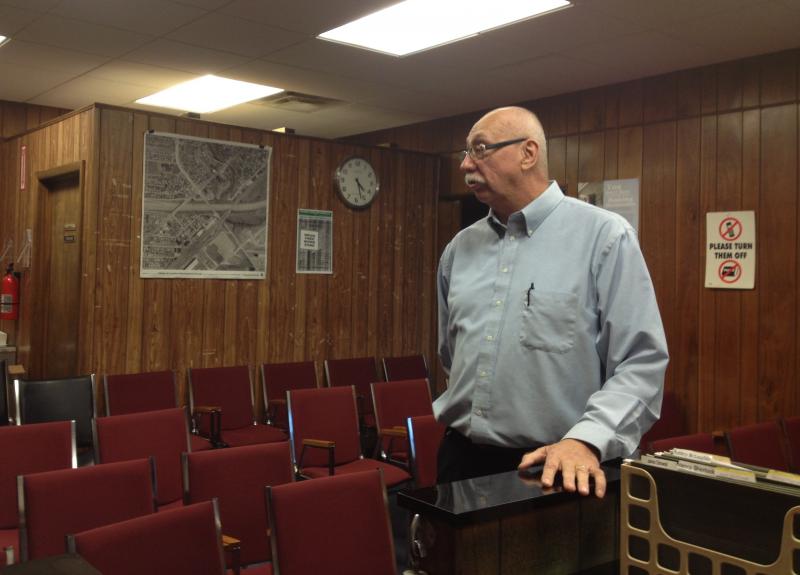 'Cash or check,' not 'protect and serve'
But not everyone buys that the village is just doing its public safety job. Among them is state Sen. Tom Patton, a Strongsville Republican who authored the bill that bans mayor's courts in any town of fewer than 200 people.
"The side of the cars, a lot of police, will say 'To protect and Serve.' In Linndale, the car doors should say 'Cash or check.' In the 50 years or so that I've driven through Linndale, I've never seen somebody helping stranded motorists. I've never seen one of their guys writing an accident report. They hide in the shadows under a bridge and it's a trap."
Patton's law is supposed to take effect on Friday.
But Linndale continues to book court dates beyond the effective day of the law, and it's talking lawsuit.
Law Director Simon explains the objection.
"Linndale is a village (with) all the rights and privileges of any other village in the state of Ohio … under the constitution of the state of Ohio. And when somebody is trying to say we're less than a village: Why don't we start saying you can't vote if you're under 5 foot tall? Or if you're over 7 foot tall? How could you put a restriction on what we are?"
Built-in conflict
Patton responds that lawmakers wrote other, even smaller, mayor's courts out of existence already, and there was no legal challenge. He evokes the name of former Ohio Supreme Court Chief Justice Thomas Moyer.
"He objected to all mayor's courts because he said the mayor's courts have a self interest in this because every ticket they write they fill their own coffers, and he felt that was a conflict of interest."
But Patton insists he's not opposed to all mayor's courts.
"Ninety-five percent of the mayor's courts out there I think do a wonderful job, and I think they alleviate a lot of the strain on the municipal courts."
But not Linndale, he says.
A day in court
As with other traffic courts, most of those who get tickets in Linndale write out checks to cover the fines and court costs and mail them in. But others have to show up and face Magistrate Sadd.
"Are you going to cry?"
"I hope not. Don't make me cry."
"I have a tissue. … Meagan you have a suspension and no insurance showing…"
"I have insurance," she goes on to explain.
Sadd listens, commiserates, knocks down the charges and moves on. He says he couldn't be kinder and doesn't understand why anyone objects to his court.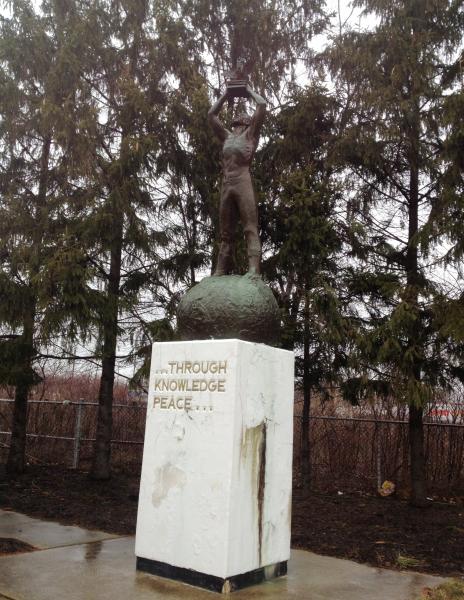 "I go over their cases; I establish a little friendship with them. I talk to them. I find out what's their concern and what the charges are against them. Often I reduce the charges against them and give them breaks and help them out as much as I can."
Davis Varner was stopped at about 2 a.m. – on Interstate 71 -- and showed up in court to make arrangements to pay his fines and costs. He says he appreciated Sadd's kindness. But he also says he's long heard about Linndale's reputation, one it's not likely to shake.
"It's a speed trap. That's basically it. It's small and it's a speed trap."
The new state law also writes five other courts out of existence, most in rural areas of Ohio.