Loading...


Government and Politics



Wednesday, March 20, 2013




Ohio's Tea Party warns: Don't take us for granted




Republicans dominate state government, but it's far from one big, happy, political family


by WKSU's KABIR BHATIA


Reporter
Kabir Bhatia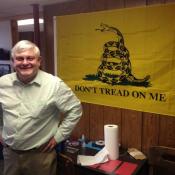 Tom Zawistowski of the Portage County Tea Party is fielding a lot of angry calls over Gov. Kasich's push to expand Medicaid.
Courtesy of KABIR BHATIA
Download (WKSU Only)
In The Region:
The race for governor has seen lots of action among Democrats in the past week, while the Republican side is weathering an intra-party battle over Gov. Kasich's budget. WKSU's Kabir Bhatia reports.
Gov. Kasich has been fond of saying he was in the Tea Party before there was a Tea Party. But his status with the movement is taking a beating these days, in part because he wants Ohio to accept federal funds to expand Medicaid as part of the Affordable Care Act.

Repealing "Obamacare" has been a key goal for Republicans, says Tom Zawistowski, head of Portage County's Tea Party.

"This is not what we wanted when we elected him. I'm getting a lot of pushback from our people. There are a lot of angry citizens out there. You couldn't have a bigger slap in the face. So I don't blame our people for being personally offended because they are personally involved in this."

He's referring to the Tea Party's grass-roots efforts in 2011 to defeat the Affordable Care Act.

A primary warning shot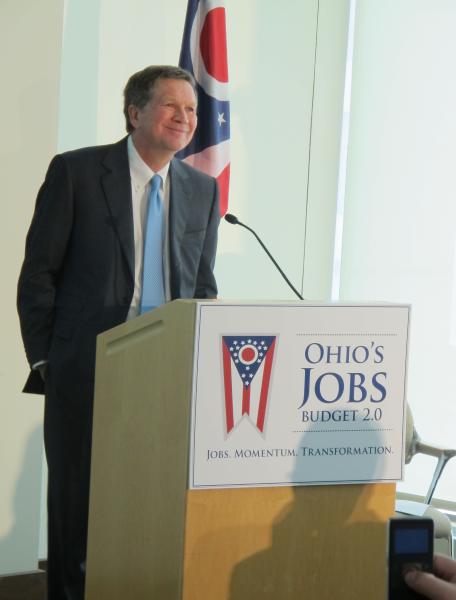 If state lawmakers go along with Kasich, Medicaid would be expanded by more than a quarter-million Ohioans. Other solidly conservative Republican governors like Jan Brewer of Arizona and Rick Scott of Florida also want their states to expand Medicaid.

Zawistowski says that, even if he doesn't agree with the move, he understands it's a matter of political calculus.

"We've made the governor aware of the fact that the Romney campaign pretty much did the same calculus. We got behind the Romney campaign and did a lot of the heavy lifting for them, but never once did you hear Mitt Romney say the word 'Tea Party.' Never once. He didn't come to speak at our events. And it was because they made a decision that they had to reach out to other people. And they basically believed that we had no choice but to support him. We've reminded the governor of what happened this last election: our people stayed home."

A threat or a promise
And if that sounds like a threat, he says it's not.

"I don't know if there's going to be a challenger to Gov. Kasich from the Republican Party in the primary. I think a lot depends on how Medicaid and the budget plays out. And what his approval ratings are."

Kasich's approval rating hit an all-time high of 53 percent last month. And while Cuyahoga County Executive and Democrat Ed FitzGerald is exploring a run, no Republicans have entered the race.

Backing a winner
Dave Cohen of the University of Akron's Bliss Institute of Applied Politics says the Tea Party may decide not to directly challenge Kasich's growing popularity.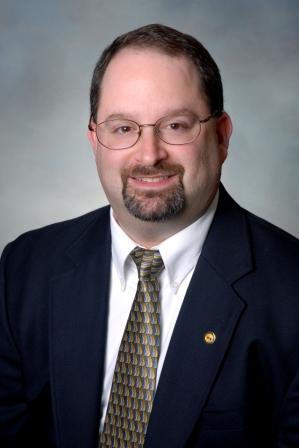 "I'm not sure if they're going to publicly support the Governor. I'm also not sure if they're going to put somebody up against him. My guess is, the Tea Party folks are going to aim at lower offices. At Republicans that they view as too moderate and vulnerable."

Josh Mandel fires from the right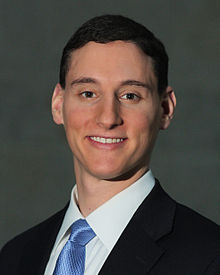 Ohio Auditor David Yost – also a Republican – has been challenging the governor on another front: his public-private jobs-creation agency. But Cohen thinks there's a better fit for a Tea Party run at the governor's seat.

"He's getting some play because his office wants to audit JobsOhio. And he's seen as taking on the governor of his own party. Mandel, I think without a doubt, is the guy in the state that is picking up the Tea Party mantle."

That's because state Treasurer Josh Mandel has been the one vocally challenging Kasich's call for expansion of Medicaid and for a hike in the tax on gas and oil drilling to help pay for a cut in state income taxes.

But after losing last year's Senate race, Cohen sees Mandel waiting until 2018 to run for either governor or the Senate.
---
---
---
Stories with Recent Comments