"Art and Ales" at the Akron Art Museum is an annual pilgrimage for John Najeway, co-owner of Thirsty Dog Brewing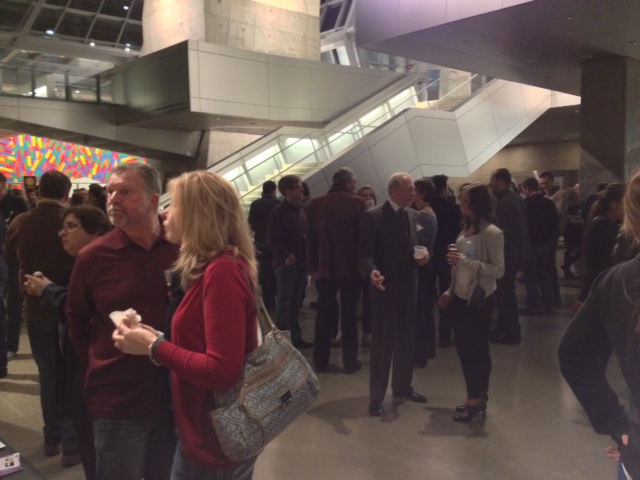 Company.
"Being in Akron, and we're around the corner, we love to support the Akron Art Museum."
Najeway says he's into art, too: "The art of turning water, barley (and) hops into great beer."
Fermenting interest in better beer
Last month's sixth annual "Art and Ales" featured 11 Ohio breweries, the largest number yet. They offered samples paired with tasty treats that regional producers make with their brews.
Najeway says micro-breweries poured into the market in the late '90s but many went flat.
"Now we've got resurgence especially here in Ohio. We've gone from 26 licensed breweries to we're going to break 100 breweries this year."
Friendly competitors
Northeast Ohio-based breweries at this year's "Art and Ales" included Hoppin' Frog, Ohio Brewing Company and Najeway's Thirsty Dog. He says the competition is friendly.
"There's still a lot of room. Craft brewing is only about 7, 8, 9 percent of the overall consumption in this country. So there's plenty of room for all of us to continue to grow and share that market."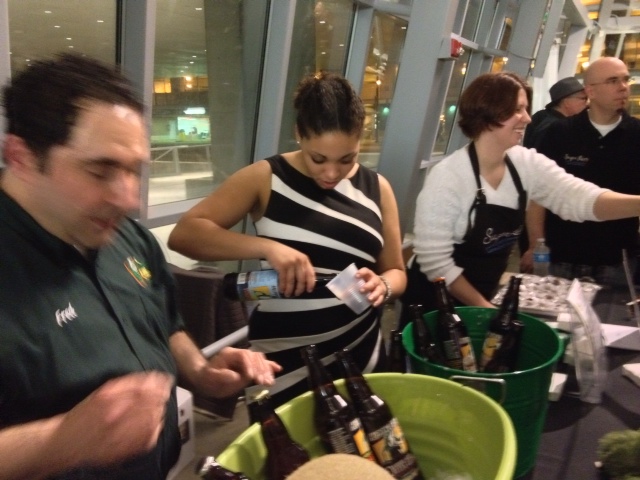 Fred Karm owns Hoppin' Frog Brewery.
The event "gives our staff a chance to cut loose and meet a lot of the locals who like our beer. We look forward to it every year."
With candy its dandy
He also brought Sugar-Luv Confections owners Shannon and Adam Campbell, a couple of Hoppin' Frog's business associates who don't brew beer but like it in their candy.
Sugar-Luv's Adam Campbell is wearing a T-shirt emblazoned with the slogan: "Where craft candies love craft beers."
"We have a dark chocolate ganache truffle (to which) we add Hoppin' Frog's Turbo Shandy. ... We also have our homemade salted caramel. We make it from scratch."
Shannon Campbell recommends a malty, robust beer to enjoy with her caramels. In her truffles, she complements the citrus zing in Hoppin' Frog's Turbo Shandy with the zest of a fresh lemon and bits of dried apricot.
"We don't use any chemically enhanced stuff and we try to keep very real flavors. And these craft breweries are doing the same thing. So really it's a natural addition; the things meld together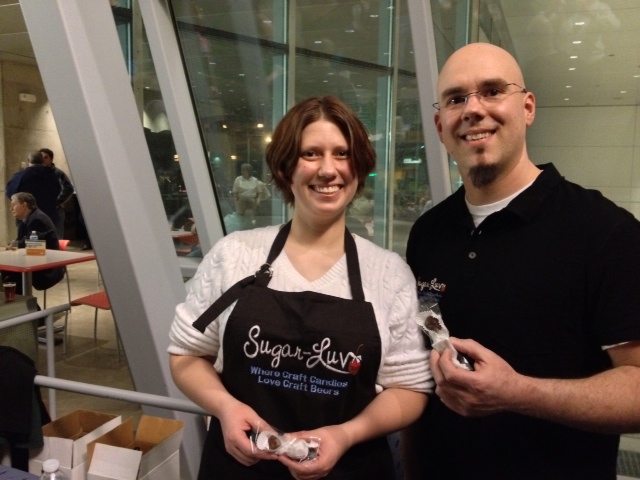 nicely."
Inspiration from abroad
Chris Verich was a college student on a trip to Germany when he fell in love --with craft beer. He took courses, became an award-winning home brewer and worked for a while as an apprentice before opening Ohio Brewing Company in downtown Akron.
Local food producers provide some of the ingredients for his seasonal brews.
When "we make our Jingle Bell Ale, our spiced Christmas ale or winter ale, we use locally made honey. And when we make our award-winning Maple Porter, we use local-produced maple syrup in it."
Beer not just with a slice but right in the pizza
Verich blends beer with Ohio Brewing Company's tap-room fare, not just in a mug on the side, but right into the recipe.
"Irish stews are made with Guiness, but we have our Irish stout called Steel Valley, so it's a nice substitute. We also make our pizza sauce with our Cardinal Red Ale. It has a nice ... malty flavor for our pizza sauce. And our ... crust uses our spent grain from the brewing process."
Thirsty Dog's John Najeway likes the way his Siberian Night, a Russian stout, livens up macaroni and cheese and he claims it works better than molasses in chili.
Najeway says Mary Coyle's ice cream shop in Akron's Highland Square uses Thirsty Dog's "Old Leg Humper" to make a great chocolate malted milk shake. "It tastes like a giant maltball."
Cupcakes with a kick
Baking with beer? Stephanie Sammons of Fairlawn's Pure Delight Cupcakes puts Thirsty Dog brews in some of her batters and frostings.
"With the Raspberry Ale, we did raspberry frosting with the beer and then Siberian Night with the caramel frosting so it worked really well."
John Najeway can't get enough of those cupcakes.
"You can taste the beer."
Cheese made with beer
You can also taste it in the mild French-style cheddar Susan Morris makes at her Mayfield Road Creamery with Thirsty Dog's Siberian Night.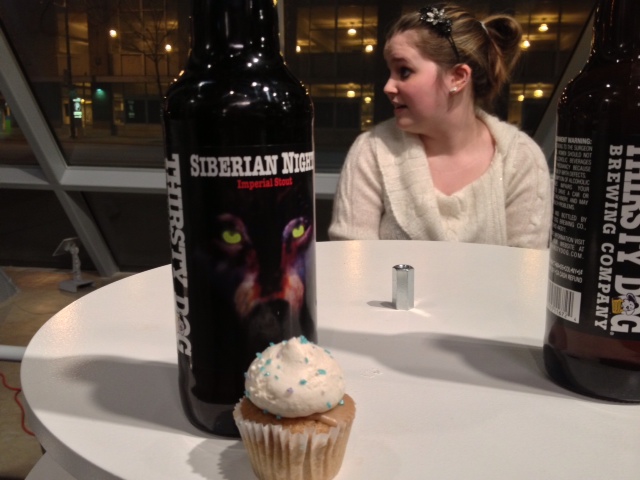 "He has a high-quality traditionally made beer. We have a high-quality European style cheese and it was the perfect blend."
Why the name Siberian Night?
"Because it's dark as night," says Najeway. "It's a Russian Imperial stout which is the grand-daddy of stouts. You can't see light through the beer. It's as dark as they come."
Whimsical names are the rule with craft beer. Thirsty Dog also makes "Twisted Kilt," "Stud Service Stout" and a "Belgian Triple Cerberus," evoking the three-headed dog guarding the gates of hell, as well as "Orphus," named for his two-headed hell-hound brother.
Art, craft, and science
Hoppin' Frog's Fred Karm was an electrical engineer before delving into the art of making beer. "It's the best form of art for me because it really incorporates a lot of science."
Ratebeer.com recently ranked Hoppin'Frog number 17 out of 13,000 breweries. "We were blown away. Hell, I ran out and had shirts made."
Better choices for beer-lovers
The emergence of the region's microbreweries confirms for Ohio Brewing Company's Chris Verich what he's believed since his student days in German beer halls: Once you taste beer made the old-fashioned way, unfiltered and in small batches, you're not going back to Bud.
"For many, many years, Ohioans as part of the Midwest were very, very staid and conservative in their beer enjoyment," says Verich. "But now, they're finally seeing that they have choices, that they don't have to drink the same old swill."
The Akron Art Museum's lobby was packed with beer lovers for the annual Art and Ales, which benefits the museum's educational and outreach programs. Th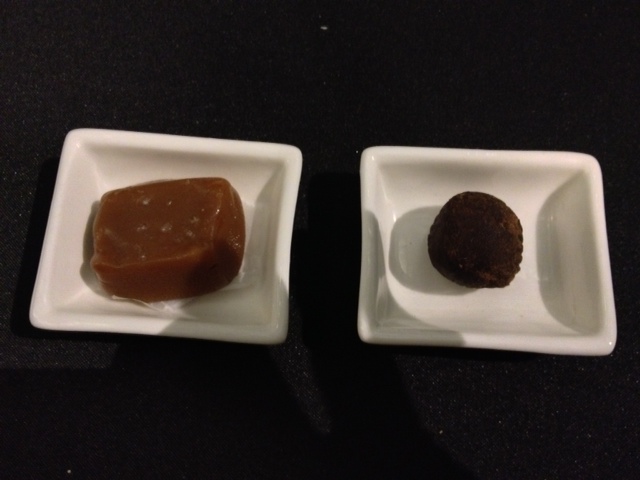 e museum says the crowd gets bigger every year.
And that's Quick Bites for this week. Next Friday we'll hear the buzz among regional honey-makers.