The government and Michael Forlani had reached a plea agreement last summer that stated his sentence should range from 70 months to 97 months.
U.S. Assistant Attorney Antoinette Bacon argued for the high end, saying Forlani had been bribing people to help his company, Doan Pyramid Electric, for years. He bribed six public officials including former Commissioner Jimmy Dimora, Port Authority President Bob Peto, and Cleveland City Councilwoman Sabra Pierce Scott.
But defense attorney Dan Webb argued Forlani never got a contract in which his wasn't the low bid and that he helped out his 900 employees when they had health or money troubles.

Forlani rose to speak on his own behalf, saying it was hard to hear himself on FBI wire taps for four months, sometimes badgering people.He said he realized he had gotten out of control and was too driven by his competitive nature.

"I crossed the line and distorted what was important," he told U.S. District Judge Sara Lioi.

Still, the 55-year-old Forlani appeared to be upbeat the whole day of his sentencing and said, "I'm hopeful in jail I can work on myself. I hope to come back and do good."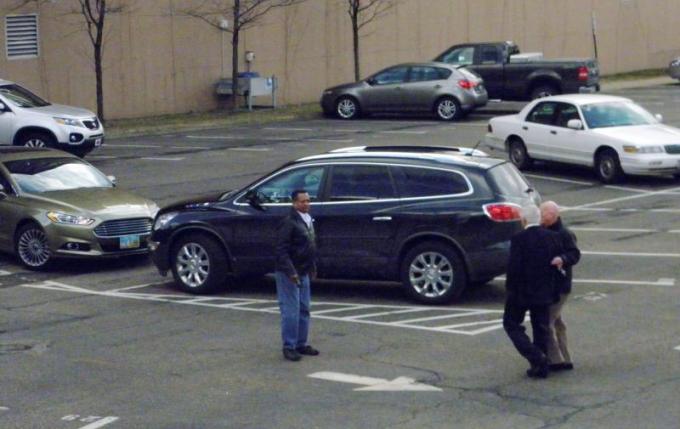 Judge Lioi pointed out that federal guidelines call for a sentencing range of 87 to 107 months and said, "There's a good argument for the high-end sentence, but I'll honor the plea agreement." She chose the maximum of 97 months.

The two sides had already agreed to a forfeiture of $900,000 from Forlani, which he has paid. Lioi also ordered restitution of $95,129 paid to Cuyahoga County, $3,978 to MetroHealth Medical Center and $37,144 to Maple Heights City Schools. That order is suspended for three days to allow the victims to comment.
Forlani remains free on bond but will serve his sentence at a federal prison in Montgomery, Ala.