Loading...


Government and Politics



Monday, April 8, 2013




Ohio's GOP looks to 2014 and '16 elections




State Sen. Frank LaRose says division over Gov. Kasich's budget should not derail his re-election campaign


by WKSU's KABIR BHATIA


Reporter
Kabir Bhatia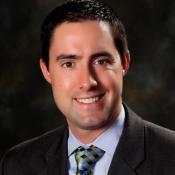 State Sen. Frank LaRose of Copley says outright rejection of the Medicaid funds would be a mistake, and he does not intend to make a knee-jerk ideological decision on the issue
Download (WKSU Only)
In The Region:
Intra-party battles over Gov. Kasich's budget have Republicans split ahead of next year's gubernatorial election. WKSU's Kabir Bhatia reports on one view from the state legislature.
The governor's push to accept federal funds to expand Medicaid has been a sticking point for many conservatives in his party who want to repeal the Affordable Care Act. But at a recent luncheon for the Ohio Christian Alliance, Ohio Sen. Frank LaRose said it's not going to derail the GOP or Gov. Kasich's re-election campaign next year.

"We can't be doing this purity test/walk-the-plank thing. That's not going to work. We need to unite as fiscal conservatives, social conservatives, small government conservatives -- whatever it may be that excites you about being a Republican -- and focus on the things that bring us together," said the freshman Summit County Republican.

"Both parties have been through this during different evolutions over time. Currently we're in, I think, an exciting period, a period of opportunity for the Republican Party to re-examine what we stand for and stand on those core principles that we hold dear."

LaRose maintains outright rejection of the Medicaid funds would also be a mistake.

"Can we turn down billions of dollars that were earned by hard-working Ohioans and sent to Washington? Are we gonna say, 'No, don't send that money back to Ohio?' It's a difficult decision to make. I'm going to hear hours of testimony over the next few weeks in the Senate and the Finance Committee and in the Medicaid subcommittee. And so I'm not going to get ahead of myself. I want to hear what those folks have to say."

Along with uniting behind Gov. Kasich in 2014, Republicans already have their eye on delivering Ohio during the next presidential election.

Looking to 2016, outgoing Ohio Republican Chairman Bob Bennett hand-picked his successor, the party's current executive director, Matt Borges. That hasn't sat well with conservatives, who are also unhappy with the party's evolving stance on issues such as gay marriage.

One of them is Portage County Tea Party President Tom Zawistowski. He's now running against Borges, who has broad support from Republican leaders and Gov. Kasich.



---
---
---
Stories with Recent Comments