Community gardens in Akron

North Akron: Southeast corner of Cuyahoga Street and Uhler

Elizabeth Park: Northwest corner of Charles Street and Turner Street

Goodyear Heights: Northwest corner of Newton Street and Iroquois Avenue

Southeast Akron: Between Lovers Lane and Morgan Avenue

Kenmore: West of the intersection of Kenmore Avenue and Ira Avenue

Lane Field Area: Northeast corner of Vernon Odom Boulevard and Fern Street

Cuyahoga Street: One-quarter mile south of Cuyahoga Street and Uhler

Here's a link to the more than 200 community gardens in Cuyahoga County.
She's a vegan chef who believes she has saved lives. But Julie Costell may be about to take one as she hacks into her compost pile.
"Yeah we have a little mole or a mouse dude crawling around in here. We're trying not to kill him. We keep trying to set him free and he won't leave."
The location of Costell's farm is anything but bucolic. It's on a vacant lot that used to be strewn with refuse in a blighted area just south of downtown Akron.
"We're down here in the 'hood,'" says Costell.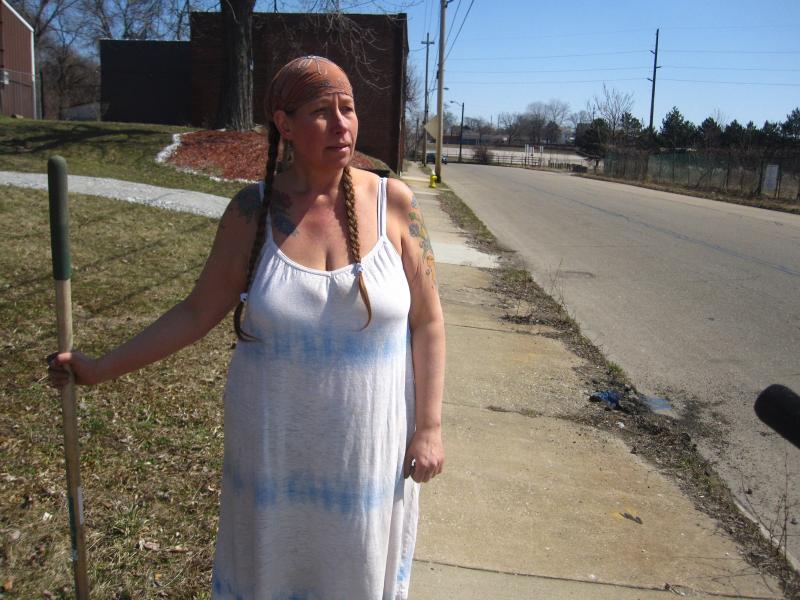 Her farm is on Ira Avenue just across from the vacant Firestone headquarters and the railroad tracks.
Fruits and veggies instead of weeds and refuse
Like the slow start of spring, the neighborhood's starting to change as Costell turns that eyesore lot into a sea of green.
Costell, chef-owner of Ms. Julie's Kitchen, has long been preaching the gospel of a plant-based diet at her restaurant, not far from the farm in the low-income Firestone Park neighborhood of Akron. She'd rescued herself from obesity, heart disease and diabetes by changing her diet and is on a mission to help others gain access to healthy food.
Costell farmed last season on a small plot in a community garden, but now she's the first urban farmer with permission from the city of Akron to operate a for-profit business on a city-owned lot. She's leasing it for $50 per growing season.
Why?
"Because," she says, "there's a lot of people around here who need to eat vegetables."
Greening a food desert
She's part of the state of Ohio's Corner Store project.
"They did some food desert mapping, and they decided that my area was a good place for people to come to get produce and especially local and organic. So they helped me purchase a cooler and some signage."
She plans to sell beans, corn, zucchini, collard greens, kale and more out of her restaurant's cooler, as well as at Little Mike's corner store down the street, and perhaps at a streetside stand at the Ira Avenue farm.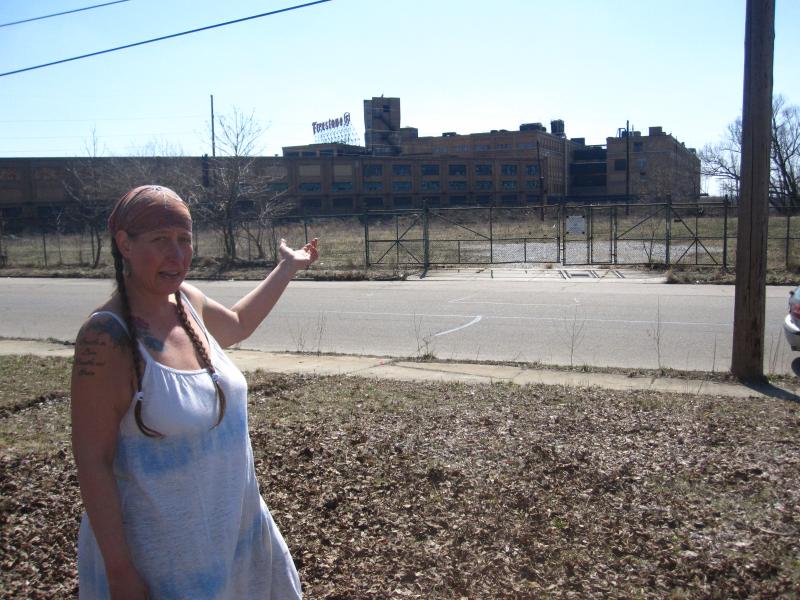 Food deserts plague Cleveland's inner-city, too. But Jacqueline Kowalski of the Cuyahoga County Food Policy Coalition says community gardens are starting to supply fresh produce to corner groceries and convenient stores.

"There are a couple of initiatives ... in the Tremont area, looking at store owners who are ready to convert to having more healthful choices."
She says there's room for many more community gardens.

"The city of Cleveland had a population loss for at least the last 60 years, so there had already been a lot of vacant lots that are available. So there's the potential for a lot of more larger-scale projects then we have now because those lots will be aggregated into larger sizes."

Kowalski says farming together has changed neighborhoods.

"People who may not know each other are spending time with each other and that has tremendous benefits. So the City of Cleveland is very supportive of community gardens.

More than 17,000 houses in the Cleveland area, most of them foreclosed, are believed to be vacant. Cuyahoga County now has 210 community gardens, and Cleveland has more than 50 farms.

Nineteen-year-old Mike Gibson attends Akron's Digital Academy but he says he learns a lot working on the farm, too.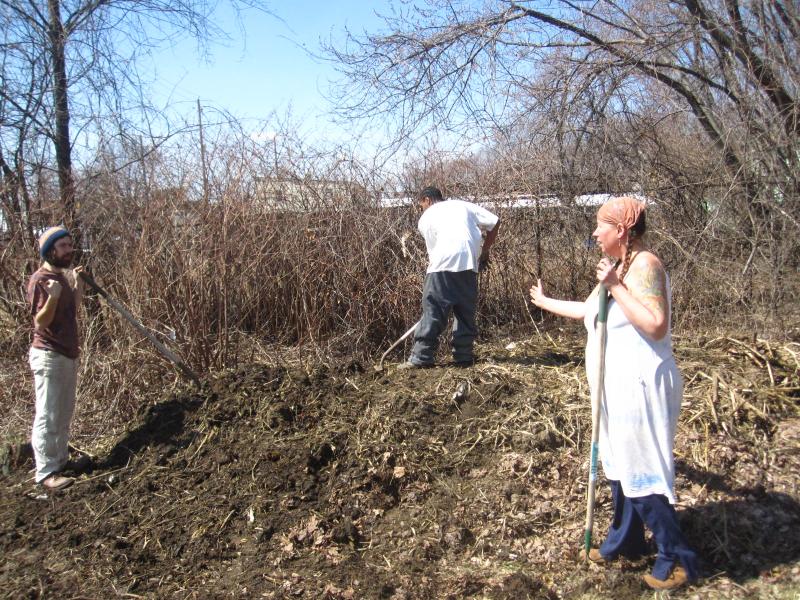 "I love working outside and just watching another lifestyle grow. It's interesting to me."
Cultivating more than crops
He met Ms. Julie when his uncle, another restaurant regular, introduced them.
"He had no experience with farming and gardening whatsoever, " says Costell. "But he had muscles and I'm like, 'I got a job for you.' And he stuck with it, which is awesome.
"Somebody called me an urban pioneer a couple weeks ago and I said, 'That's kind of cool. I like that.'"
For those who want to follow in Julie Costell's furrow, the local farm buying club, Fresh Fork Market, is sponsoring an all-day crash course in urban gardening April 27 at Urban Community School in Cleveland.
And that's this week's Quick Bite. Next week we'll show you how to grow your own mushrooms. It's as easy as falling off a log.
I'm Vivian Goodman, 89-7, WKSU